Diehard fans and followers of the Hill family (and their various antics in the fictional town of Arlen, Texas) have been eagerly awaiting any news of a revival or even a hint that the series will continue to exist in some capacity ever since King of the Hill concluded with its final episodes in 2010. Even though the co-creators of the original series Mike Judge and Greg Daniels have been speculating about a remake programme since 2017, it wasn't until the beginning of last year that King of the Hill writer Brent Forrester revealed that the two were in "heated negotiations" to formally revive the show. Responses were overwhelmingly positive when it was revealed earlier this month that Judge and Daniels' new animation studio Bandera Entertainment had several projects in the works, including a King of the Hill revival. Collider was able to speak with Daniels shortly after the news broke about the status of additional Hill stories.
Daniels confirmed that the status of King of the Hill's revival could still be considered as being in development in an interview with Collider for the upcoming Season 2 of the Netflix series Space Force, but there are many moving parts that need to be worked out first: "The strange thing about how that article was written is that nothing has changed as of yet. To do it, we don't have a deal. It's still not quite clear to me if we stated it incorrectly, but I don't know for sure."
The idea of reintroducing viewers to a King of the Hill series that takes place 15 years after the finale, with characters having aged up since we last saw them, is still the goal, according to Daniels, who added, "The idea is a time jump, absolutely, so the characters are a bit older."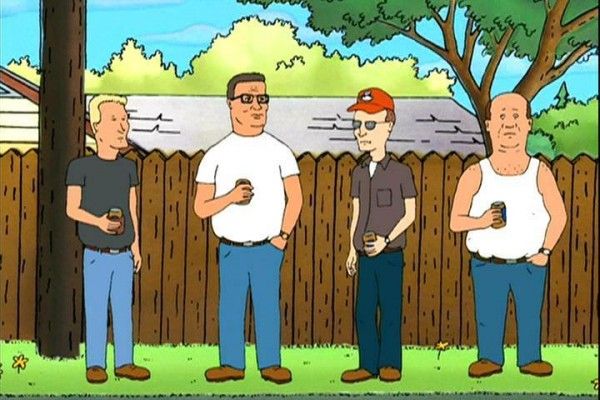 Daniels added that there are still a few hurdles to clear before the King of the Hill resurrection can get from the concept stage to the big screen, saying, "Well, the contracts haven't yet been worked out. We had the idea floating around that we pitched a while ago, and since we're both quite busy, I think we need to consider how we would do it well and who would do it with us."
The Hank Hill character, played by co-creator Judge, was a propane (and propane accessory) salesman. The original King of the Hill series focused on his relationships with his wife Peggy, son Bobby, niece Luanne, and his fellow blue-collar friends. It debuted on FOX in 1997 as a mid-season replacement. Judge was joined by Kathy Najimy, Pamela Adlon, Brittany Murphy, Johnny Hardwick, and Stephen Root in the main voice cast of King of the Hill.
Fans can hold off on lighting the grill a little longer since it appears like the King of the Hill series is still on the table but hasn't made any substantial moves yet. Until then, you may watch every episode of the show's past seasons on Hulu. More from our conversation with Daniels on Season 2 of Space Force, which premieres on Netflix on February 18, will be posted soon.
Being a binge-watcher himself, finding Content to write about comes naturally to Divesh. From Anime to Trending Netflix Series and Celebrity News, he covers every detail and always find the right sources for his research.