Justice has been done! According to authorities, the man who last year shot and injured Lady Gaga's dogwalker while stealing her French bulldogs accepted a plea agreement and was given a 21-year prison term on Monday (Dec. 5). Ryan Fischer, Gaga's dog walker, also spoke in front of the court to make a statement critical of James Howard Jackson and his cronies.
James Howard Jackson enters a not-guilty plea.
On Monday, James Howard Jackson, one of the three men and two accomplices in the robbery from the previous year in which he shot the dog walker while stealing two of Lady Gaga's beloved french bulldogs, accepted a plea agreement. He was given a 21-year prison term for attempting to kill someone.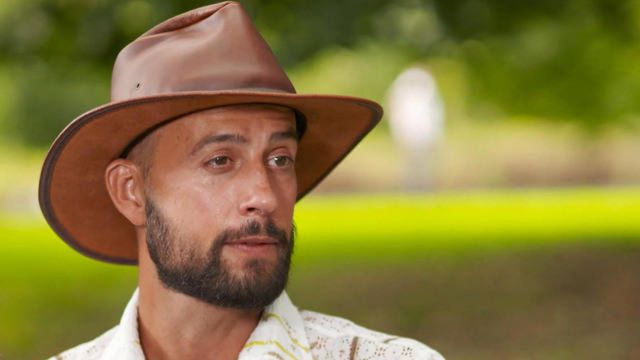 Ryan Fischer, a dog walker, spoke to the court during the hearing to share his perspective. "It's hard to believe that it's almost two years since I was taking Asia, Koji, and Gustav (Lady Gaga's dogs) out for an evening stroll when — in an instant — suddenly found myself fighting with everything I had to protect those dogs from being stolen," the pop star's dog walker, who was seriously hurt in the attack, said.
But it wasn't enough, he said, adding, "I was beaten, strangled, shot, and left to die gasping for air on a pavement. Koji and Gustav left as well. The impact statement was also shared on Instagram by him. In many of his later social media posts, he described the violent attack as a "very close call with death."
Ryan stated that he is still recovering from the incident physically and mentally. Not only that, but he also needs to continue receiving therapy after having a portion of his lung removed. James Howard Jackson, who was convicted, acknowledged to striking someone on Monday and to causing grievous bodily harm.
What Was The Motive?
On February 24, 2021, James Harold Jackson and his two companions travelled throughout Hollywood, West Hollywood, and the San Fernando Valley in search of French bulldogs. Fischer was discovered with Lady Gaga's three animals.
The Lady Gaga link, according to the investigators, was only a coincidence, and the criminals were unaware of who owned the canines. The value of the French bulldogs, a "breed that can reach into the hundreds of dollars," was the motivation behind the robbery.
Jackson shot Ryan Fischer during the robbery, and two of the dogs were taken. A doorbell camera nearby captured the incident. The dog walker could be seen yelling, "Oh, my God! "Help me!" and "I was shot!" additionally saying, "My chest is bleeding!"
However, Jennifer McBride, who was also charged with the crime, gave the dogs back a few days later. When the dogs went missing, Lady Gaga offered a $500,000 prize — "no questions asked" — to be reunited with them.
In his most recent statement, Fischer specifically mentioned Jackson and indicated that he had forgiven him as well as the other attackers. "I know I can't really go ahead from the night you shot me until I say those words to you. You dramatically transformed my life."
Jackson agreed to a plea deal in which he acknowledged striking someone previously and causing grievous bodily harm. The prosecutor's office omitted to specify what the earlier strike was, though. In a statement, the district attorney's office said: "The plea agreement brings justice for our victim and holds Mr. Jackson accountable for committing a heinous act out of cold-bloodedness. "Attempted murder, conspiracy to perpetrate a robbery, and assault with a semiautomatic firearm" were the charges brought against Howard.
Along with him, Harold White (another accomplice) entered a no contest plea to the charge of ex-offenders in possession of a firearm yesterday. Lady Gaga's canines were returned by McBride, who was dating Harold White. He would be sentenced, though, even if McBride's case is still pending. Requests for comments from Lady Gaga regarding the aforementioned verdict have gone unanswered.
Our Team DCS includes 5 different writers proficient in English and research based Content Writing. We allow them and encourage them to follow the Entertainment news all day long. Our posts, listicles and even the exclusives are a result of their hard work.