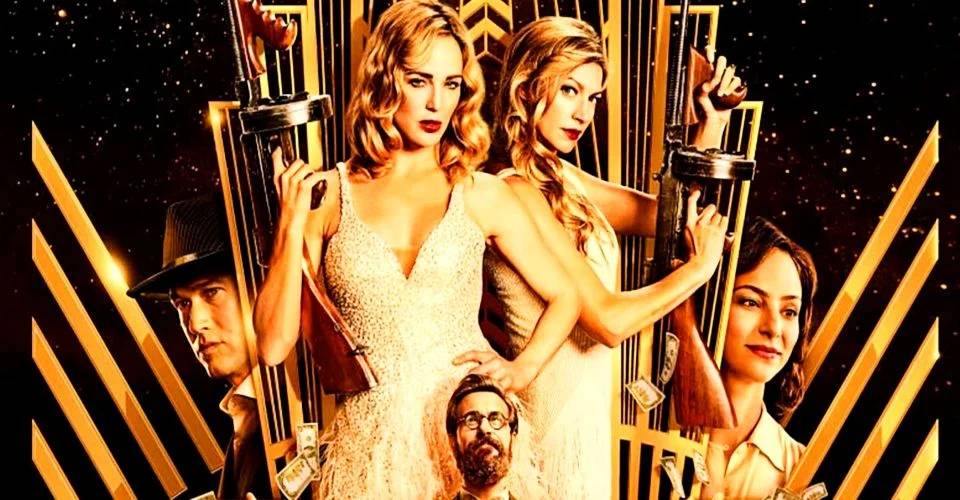 Legends Of Tomorrow Season 8 | Is It Happening Or The Show Was Cancelled After Season 7
The cancellation of DC's Legends of Tomorrow came as a shock after the season 7 cliffhanger ending, but why was the Arrowverse show canceled? On April 29, 2022, showrunner Keto Shimizu announced that the CW had confirmed there would be no season 8 of Legends of Tomorrow. The science-fiction superhero series debuted in 2016 as a spinoff of Arrow and The Flash. Season 1 of Legends of Tomorrow featured an unwilling band of time travelers, with many of the show's characters recurring on both Arrow and The Flash, including Sara Lance (Caity Lotz) and Ray Palmer (Brandon Routh) from Arrow, as well as longtime villains Leonard Snart (Wentworth Miller) and Mick Rory from The Flash (Dominic Purcell).
Some shows are canceled due to low ratings, while others are fortunate enough to end exactly when they were planned to, without risking the tale being left unfinished or, even worse, dull or pointless. Previous Arrowverse shows, such as Arrow and Supergirl, ended with seasons 8 and 6 in 2020 and 2021, respectively, and had the opportunity to wrap out their arcs without fear of cancellation. Legends of Tomorrow and Batwoman, on the other hand, were not given the same treatment because of their home network, The CW, which is being sold by WarnerMedia and ViacomCBS in 2022.
As a result, the cancellation of Legends of Tomorrow wasn't ruled out, especially since Arrowverse shows are frequently renewed early in January/February as a sign of their sustained popularity and profitability. Superman & Lois and The Flash, unlike Legends of Tomorrow, obtained early renewals, with seasons 3 and 9 guaranteed in April 2022. Nonetheless, Legends of Tomorrow season 7 devised a finale that would have worked brilliantly as a final heartwarming plot to say goodbye to the program before ending season 7, episode 13 on a cliffhanger, with the Time Police arresting all Waverider members for time-travel offenses. Here's why Legends of Tomorrow was terminated after season 7, as well as a possible storyline for season 8.
Why The CW Canceled Legends Of Tomorrow After Season 7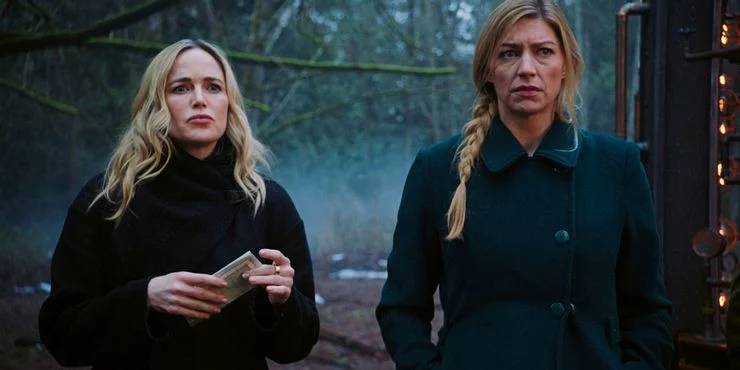 On Rotten Tomatoes, Legends of Tomorrow has an 89 percent average critic score, with two seasons scoring 100 percent and one scoring 98 percent. With an average audience score of 70% and a devoted fanbase tuning in on The CW, the Arrowverse show is similarly well-liked by viewers. Legends of Tomorrow and Batwoman ranked 8th and 9th in The CW's show ratings for the 2021-22 season, respectively, with a couple of shows like Riverdale and Nancy Drew ranking significantly lower but still getting renewed. Even when comparing the ratings of Legends of Tomorrow seasons 6 and 7, they kept the same or improved over previous seasons, making a cancellation based on the ratings of Legends of Tomorrow season 7 implausible. Instead, it's far more likely that a glut of interconnected, marginally lucrative superhero shows from the same universe still broadcasting wouldn't have enticed potential purchasers, especially since The CW has lost numerous major revenue streams in recent years, including its Netflix streaming partnership.
What Would Legends Of Tomorrow Season 8'S Story Have Been?
Season 7 of Legends of Tomorrow closed with the Waverider's Legends being apprehended by the Time Police and set to be imprisoned for time crimes, hinting DC time-traveling hero Booster Gold's (Scrubs' Donald Faison) larger role in the series. As a result, Legends of Tomorrow season 8 would almost certainly have focused on the inclusion of Gold to the Legends, especially because they would have been forced to spend time in jail together. Given Booster Gold's prominence in the DC and the fact that his debut to the Legends was one of the highlights of Season 7's conclusion, he would have had a significant role in Season 8. The Legends would have had to prove that they weren't reversing a fixed point in history when they exchanged Gwyn's love Alun (Tom Forbes) for his robot clone in Legends of Tomorrow season 7 episode 13, allowing the time loop to continue uninterrupted. While Legends of Tomorrow's termination terminates this blossoming plot, it's feasible that the show's protagonists will reappear someplace else in the Arrowverse in the future, bringing the story to a conclusion after Legends of Tomorrow season 7 ended on a cliffhanger.