Lisa Techel, 23, was killed in her Agency, Iowa, caravan in May 2012 while pregnant and expecting her first child, according to Investigation Discovery's "Scorned: Fatal Fury: Two Affairs Too Many." Although the murder was quickly solved by the police, the tragedy ultimately tore apart multiple families because no one had any idea who the real killer was. We have all the information you need if you're curious about the case, the killer, or their whereabouts right now. So let's get started, shall we?
How Did Lisa Techel Die?
Todd and Tracy Caldwell gave birth to Lisa Marie Caldwell Techel on May 7, 1989, in Ottumwa, Wapello County, Iowa. She obtained a degree in criminal justice with a minor in psychology from Indian Hills Community College and Buena Vista University after graduating from Ottumwa High School (OHS) in 2007. Lisa was a member of the OHS bowling team, which won three high school state bowling championships, including the inaugural IHSAA-sanctioned championship.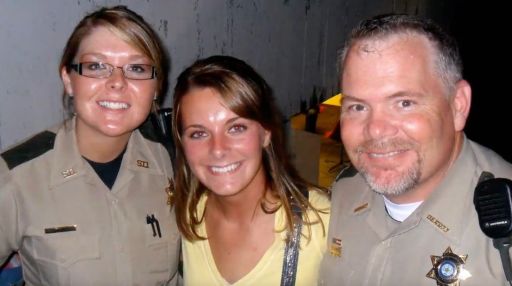 Lisa worked as a correctional officer in Washington County and as an intern with the Iowa Division of Criminal Investigation (DCI). She also participated in the Wapello County Sheriff's Reserves; her father was a Sheriff's Deputy in the same county. Lisa had worked at Champion Bowl as well. She and Seth Techel met while working as part-time employees at a neighbourhood bowling alley as teenagers. On October 15, 2011, the high school sweethearts got married and moved into their first house, a caravan in Agency, Iowa.
The Techels decided to call their daughter Zoey Maria when they gave birth to their first child in March 2012. Lisa loved life, her family said. Her enthusiasm and charm made her a joy to be around and brightened up the atmosphere. According to reports, Lisa and Seth were welcomed by the families as well. Lorraine Uehling-Techel, the mother of Seth, recalled, "She was part of our family." Not only that, but the 23-year-old had impressed Seth's close pals with her accuracy and her love of the outdoors and fishing. According to a friend, "Seth was lucky."
Lisa's unexpected passing on May 26, 2012, as a result, rocked their small Iowa community. Seth reportedly told special investigators from the Iowa Division of Criminal Investigations (DCI) that he was in the shower on May 26, 2012, around 5:00 AM, and that he thought he heard a gunshot five minutes later. According to Seth, when he emerged from the restroom, he discovered his expecting wife motionless in the bedroom with an upper left side bullet wound. At 5:23 AM, he called 911, and the emergency personnel arrived and pronounced her dead. Lisa had been fatally shot with a Mossberg 500 shotgun, further investigation found.
Who Killed Lisa Techel?
There were no indications of a forced entry or a struggle inside the Techels' trailer, according to the responding DCI and sheriff's deputies. Seth, whose late wife worked as a volunteer reserve deputy in Wapello County, was a volunteer firefighter who was about to start a new job as a jailer. He gave DCI officials a list of five guns he kept in the house—two handguns and three rifles—all of which were accounted for, given that he and Lisa both worked in law enforcement. The families backed up Seth's claim that he and his wife were happily married and had no major problems.
Seth quickly transferred the responsibility to their next-door neighbour, 57-year-old Vietnam veteran and gun enthusiast Brian Tate, who had a history of PTSD and schizophrenia. He and his mother and brother resided on the farm next to the couple. Seth claimed that they and Brian had been involved in a protracted argument. Seth responded, "Tate, my crazy ass neighbour. Because of the things he's been saying and doing to us," when the detectives questioned him about his suspicions. I genuinely believe that the man is completely insane.
Todd Caldwell, Lisa's father, stated, "I felt as close to him (Seth) as I did to my son." Additionally, he exclaimed, "Go get him, go get him," ordering the officers to arrest Brian. Now." According to reports, Seth and his neighbour had a running argument about some trash and a deer skin that Seth had dumped into the war veteran's property in the weeks before Lisa was killed. Brian had even complained repeatedly to Todd and other responding local law police. The 57-year-old was questioned about the shooting event by the detectives when they visited his home.
Sheriff Don Phillips of Wapello County claims that Brian cooperated with investigators and offered a reliable explanation. He claimed to the authorities that he had been dozing off around 5:00 AM on May 26; his mother and brother both backed this statement. Don was heard in court audio recordings directly questioning Brian about his role in Lisa's death, to which Brian responded, "No, I did not." After speaking with Brian, the police officer admitted, "We were absolutely certain it wasn't him." The investigation unexpectedly took a crucial turn when the officers spoke with one of Seth's acquaintances.
The unnamed acquaintance alleged that Seth had been having an affair with Rachel McFarland, a colleague. She claimed she fell in love with him when they first met at the Job Corps where they both worked. Seth's tale started to fall apart when questioned about Rachel, but he eventually revealed to the extramarital relationship and how he told his girlfriend he was going to leave Lisa. But he lied, he said, and he abruptly halted the interview. When the police searched Seth's car, they discovered a Trac phone with pornographic texts and images on it.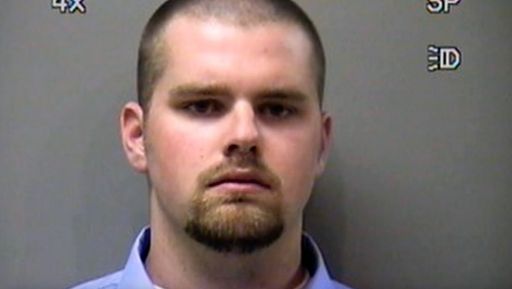 Numerous texts were sent and received between Rachel and Seth on the phone before and after Lisa was fatally shot, according to court records. Examining the communications, the investigators learned that the former had been pressuring him to divorce his wife while he had responded, "Just give me two weeks." Additionally, on May 24, 2012, Rachel texted Seth, saying, "You're telling her tonight." As a reaction, he had texted her, "Wish me luck." They texted back and forth on May 25 regarding Lisa returning home to collect her items.
When Seth moved out of the couple's caravan months earlier, one of his friends—also a former roommate—told the authorities that he had left behind a Mossberg 500 shotgun. The absence of the weapon from his list of weaponry and the fact that it could not be accounted for suspiciously raised suspicions in the eyes of the investigators. In the heavy grass to the north of Seth's caravan, away from Brian's house, the detectives scoured the area around the caravan to look for the gun. The police detained Lisa's husband after Lisa's autopsy determined that it was the murder weapon.
Where is Seth Techel Now?
A non-consensual termination of a human foetus and first-degree murder charges were brought against Seth Techel after his arrest outside Lisa's funeral. His first two trials in Henry County in October 2013 and Wapello County in February both resulted in hung juries. Even though the prosecution only offered hints, Seth's defence attorneys raised Brian as a potential suspect. The latter, however, was unable to defend himself since he unexpectedly passed away in September 2012 while sleeping from what was likely heart failure.
Scott County became the site of Seth's third and last trial in July 2014. His defence attorneys claimed Lisa had been having an affair with a married coworker throughout the court case. Seth was nonetheless found guilty by the jury, and on September 10, 2014, a judge gave him a life sentence without the possibility of release. He is in his mid-30s and incarcerated at the Iowan Anamosa State Penitentiary, according to official court records.
Our Team DCS includes 5 different writers proficient in English and research based Content Writing. We allow them and encourage them to follow the Entertainment news all day long. Our posts, listicles and even the exclusives are a result of their hard work.