Many fans are wondering what happened to their favourites from season three of the dating reality show Love Island USA as the show begins its fourth season on NBC's Peacock. The U.S. show's second season or the more well-liked U.K. version received higher ratings than that season did. Even yet, it was still populated by many of the beloved Islanders, such as Cashay Proudfoot and the empathetic Korey Gandy.
Four couples battled it out for the top prize at the end of the season. In addition to those couples, two more partnerships left the show early—one by choice and one through elimination. Eight couples moved from the villa to the outside world to maintain their love after the programme concluded when they got back to their normal lives. Fans, however, are hoping that Love Island USA season four has a better track record because not a single couple succeeded when they returned to the real world and none of them are still together.
Aimee & Wes

One of the first newcomers, Aimee Flores, rapidly made friends with the other females living in the villa. On the programme, Aimee had two notable romances. She began seeing Jeremy Hershberg, but then switched to Isaiah Harmison. They seemed to click, but she abandoned him for Wes Ogsbury when she found out he was using the same pickup lines with all the girls.
It was unexpected given how well-matched Aimee and Wes looked to be when they both placed last in the fan voting. They were ultimately eliminated together and departed the island together. Since they departed as a pair and chronicled their experience on Instagram before abruptly breaking up and unfollowing each other on social media, Aimee claimed that they were the true winners.
Charlie & Alana

Alana Paolucci and Charlie Lynch were the most unexpected couple to advance to the Love Island USA season three finals. Charlie had turned into a villain on the show after he ditched Cashay Proudfoot, who was expelled from the villa as a result. He demonstrated his villainous nature outside the villa as well.
Charlie and Alana agreed to see if they could make things work away from the resort, but Charlie never seemed interested. She claimed he was partying too much for her tastes when she said they were done. Additionally, it didn't help that he admitted in an interview with her by his side that he wasn't sure if getting rid of Cashay was the best course of action.
Cinco & Cashay

Cashay Proudfoot, Cinco Holland, and Trina Njoroge's love triangle caused the greatest controversy during season three of Love Island USA. Cinco initially slept with Cathay, but after deciding that she wasn't as interested in him as he was in her, he dumped her in favour of Trina. He continued to harbour his love for her, nevertheless, and ultimately lost both of the contestants.
As soon as Cashay left the villa, she went to meet Cinco, and the two got together after the performance. They got along well, and they spent the Christmas and Thanksgiving vacations together. But they split up at the beginning of 2022. They both participated in The Challenge, and their relationship remained strained.
Jeremy & Bailey

Even the Islanders were surprised that Jerremy Hershberg and Bailey Marshall made it to the finals because they couldn't understand how Jeremy advanced so far in the competition. During his tenure on the programme, no one had discarded more women than Jeremy, and many Islanders believed that he had never been genuinely looking for a hookup.
That was before Bailey arrived. The female Jeremy had hooked up with appeared to be Jeremy's interest for the first time. They made the final four because the audience supported them. Bailey claimed that Jeremy began ghosting her after they left. He finally confessed to her that now that he was in the real world, he was interested in someone else from the villa.
Jeremy & Florita

When Jeremy Hershberg returned to the real world, he dumped Bailey Marshall in favour of Florita Diaz. When she chose him over Korey Gandy on the show, the two had already become together. She was, however, unpopular with the audience as seen by her low position in the fan voting. Letting her go wasn't a problem for Jeremy.
After the show was over, Jeremy reconnected with her. They kept their relationship hidden, but there were a number of pictures on both Instagram accounts that showed they were together, including ones that were taken in the same beachfront hotel room. Florita claimed that although they reconciled once more, it ended abruptly and neither of them brought up the subject again.
Josh & Shannon

On season three of Love Island USA, the pair with the most fans left early. Josh Goldstein and Shannon St. Clair were the ones that departed the villa once Josh learned that his sister had passed away. Shannon had the opportunity to remain in the competition and try to win, but she left with Josh, and they remained together longer than anyone else.
Fans believed that this was the only couple who had a chance of success. The couple went to Florida together and began to plan for the rest of their life. Josh wanted to stay in Florida to launch his fitness business, but Shannon wanted to return home to Philadelphia to be with her sister, who had recently given birth. As a result, they ultimately split up. They appear to have remained friends, unlike other marriages.
Olivia & Korey

Season three of Love Island USA was won by Olivia Kaiser and Korey Gandy. Because many believed she only hooked up with Korey because she believed it would give her the best opportunity to win, the couple was embroiled in controversy on the show. Even though Korey continued getting dumped by lady after female on the show, fans never stopped coming to his rescue.
Fans chose them as the victors, and it didn't seem like there was much of a contest between them and the other three finalists. It paid off for both of them. To be near Olivia, Korey relocated to Arizona, but things didn't work out. In a post-show interview, Olivia claimed she told Korey they were just friends for the time being. After that, Korey hooked up with Florita Diaz, another ex-islander, and said their relationship was over permanently.
Will & Kyra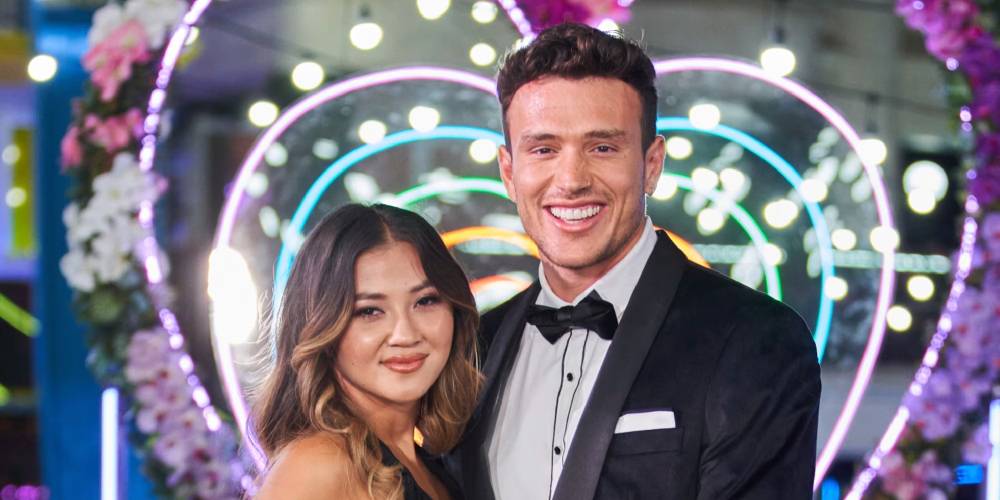 On Love Island USA season three, there was just one pair that got off to a good start and stuck together until the very end. Many admirers still believe that this was not a genuine link, though. Christian Longnecker claimed in an interview that Will Moncada and Kyra Lizama had to be acquainted before the show began after he was the first contestant to be booted from the villa.
https://youtu.be/j4jIDhpWR-4
They contested it, and they persisted from the time Will took her away from Korey Gandy until the grand finale, where they came in second place. The two then started to construct their shared life, but it didn't work. Will was seen with other girls in pictures and videos taken during a modelling shoot in Mexico. At the time of their breakup, Will took someone else to Coachella, despite the Love Island USA finalists' Instagram hints to the contrary.
Being a binge-watcher himself, finding Content to write about comes naturally to Divesh. From Anime to Trending Netflix Series and Celebrity News, he covers every detail and always find the right sources for his research.