It can be quite difficult to fall in love, especially if you're still trying to figure out who you are. In the American teen comedy-drama Love, Victor, Michael Cimino plays Victor Salazar, a new student at Creekwood High School who has relocated from Texas. Salazar, who is having trouble fitting in, becomes friends with the endearingly eccentric Felix Weston (Anthony Turpel) and quickly gets used to life in a new area.
But when Victor ultimately comes out to his traditional Christian family, things become more problematic. Although they make an effort to embrace him for who he is, it is clearly clear that they are having difficulty. The issues for Victor don't end there. He still has to determine his genuine feelings for Benjamin "Benji" Campbell (George Sear), make peace with his broken-hearted ex-girlfriend Mia Brooks (Rachel Naomi Hilson), and, most importantly, make it through high school. Additionally, time may be running out for Victor because of the impending graduation.
The series, which is set in the same world as the motion picture Love, Simon, is also influenced by Becky Albertalli's young adult book Simon vs. the Homo Sapiens Agenda. While Season 1's storyline had a straightforward beginning, Season 2's plots are significantly richer and even more intricate. Although Victor and Benji are the main romantic couple, Love, Victor also explores the backgrounds and particular problems of each character. Everyone is attempting to determine their true desires and the person they want to be in the world.
Check out our cast and character guide below before watching Love, Victor on Disney+ or Hulu to catch up on all three seasons.
Ana Ortiz as Isabel Salazar
Isabel Salazar, Armando's wife and mother of the Salazar children, is portrayed by Ana Ortiz. The entire family relocated to Shady Creek to start over when she was exposed for having an affair with Armando's boss. She begins teaching piano lessons while residing there and briefly serves as the music director of the local church. Mom daughter Pilar has become angry of her since they moved to Shady Creek, and their relationship has soured.
For her roles as Hilda Suarez in Ugly Betty and Marisol Suarez in Devious Maids, Ortiz is well-known.
Anthony Keyvan as Rahim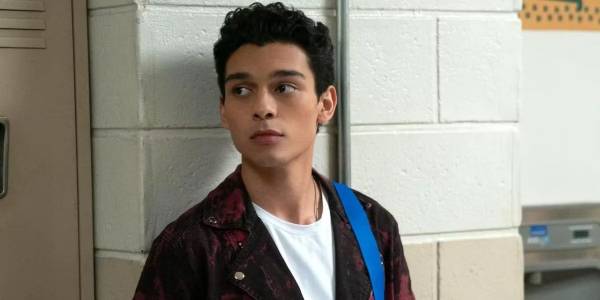 Rahim is portrayed by Anthony Keyvan as a close friend of Victor's. He hasn't come out as gay to his parents, who are devout Muslims who immigrated to the U.S. from Iran. Rahim keeps asking Victor for advice as a result. When Victor experiences issues with Benji, Rahim and Victor grow closer, and Rahiim eventually admits his feelings for Victor. Rahim has a keen interest in photography and is fairly informed about fashion. He occasionally collaborates with Pilar to create dancing videos, and he has an obsession with the K-pop girl group Blackpink. Keyvan portrayed Pablo in Generation and Nathan in Alexa & Katie.
Anthony Turpel as Felix Weston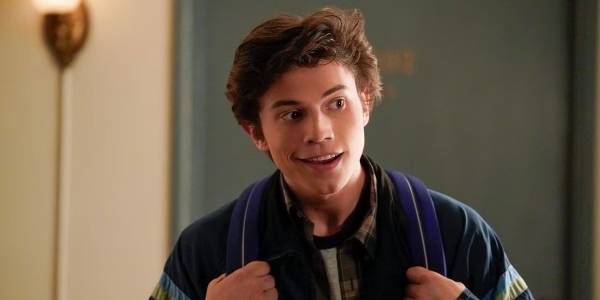 Felix Weston, a different occupant of the apartment complex where the Salazars reside, is portrayed by Anthony Turpel. Weston is hilariously cute. Weston is adorably funny. He is unconventional, humorous, and even goes by the DJ alias DJ F-Bomb. He looks like a lovely old granddad and an eager dog. His attire also conveys an old-soul vibe. However, underlying it all lies a dismal past. Since he was a little child, Weston has lived with his single mother and witnessed her battle with manic mania, which gets worse as the season goes on.
Victor and Weston become close friends after relocating to the same apartment complex. Victor told Weston he was gay before he told any other Crestwood pupils. Pilar Salazar, Victor's younger sister, is a friend of Weston's. He is Lake Meriwether's covert boyfriend as well, but he finds it difficult to talk to her about his family issues.
Turpel is most remembered for his appearances as Freddie in 9-1-1 and R.J. Forrester in The Bold and the Beautiful.
Ava Capri as Lucy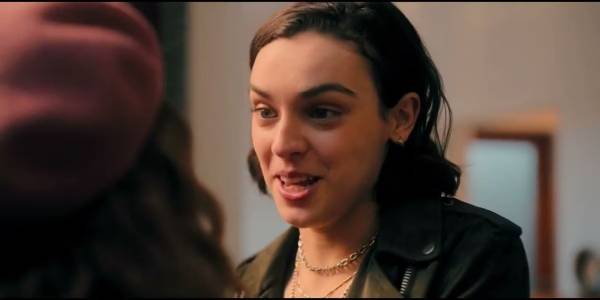 Lucy, one of Benji's close friends, is portrayed by Ava Capri. When she starts dating Spencer in Season 2, she first appears, but she soon discovers she is not actually smitten. Meriwether frequently seeks Lucy's counsel and moral support as she works to persuade Weston to open up. Capri is widely known for her performances as Alic in Little Rituals and Keaton Carmichael in Embattled.
Bebe Wood as Lake Meriwether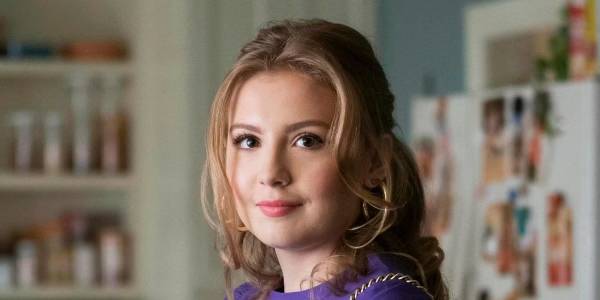 Lake Meriwether, Brooks' best friend and Weston's romantic interest, is portrayed by Bebe Wood. She has a fashion obsession and is constantly searching for new brands and pop culture. She initially conceals her relationship with Weston, but as time goes on, she feels more comfortable disclosing it to everyone else. Meriwether starts to worry that Weston will have to take care of his mother by himself, which leads to a number of problems. She may have a tough demeanor, but she has a kind heart.
Georgina Meriwether, a well-known newscaster in Shady Creek, is the mother of Meriweather. She adopts her mother's practice of contributing frequently to Creek Secrets, a site that disseminates rumors and news about Creekwood High School. Sometimes Meriweather finds her mother annoying, especially when she criticizes Meriweather's appearance and makes her feel self-conscious. She is already the best version of herself, according to Weston, though.
Wood portrayed Shania in The New Normal and Shannon on ABC's The Real O'Neals.
George Sear as Benjamin "Benji" Campbell
Benjamin "Benji" Campbell, Victor's primary love interest, is portrayed by George Sear. Student Benji is gay and has been out much longer than Victor. That does not, however, imply that his journey has not been challenging. Before coming out to his family, Campbell picks up a bad drinking habit that causes him to get drunk and crash his father's car into a Wendy's. He and his father aren't as close as they once were since his coming out. He attends Creekwood High School, sings lead for his band, The Sticky Beaks, works as an assistant manager and barista at Brasstown Coffee Company, and is a student there. Campbell is able to kick his drinking problem because to his attendance at AA meetings and the support of a sponsor. He has been sober for a year at this point.
Victor, a new student, rapidly bonds with Campbell because he is kind, polite, and considerate. By dedicating a song to Victor during the Battle of the Bands and gifting him a portrait for his birthday, he publicly declares his love for the latter. However, when Victor kisses Campbell, things get difficult. Prior to the series start, Campbell was dating his bandmate Derek, but things soured when the two experienced some difficulties. But gradually, Campbell comes to understand his genuine feelings for Victor and confesses his love to him.
Sear portrayed Parker Roscoe in Alex Rider and Billy Cooper in Will.
Isabella Ferreira as Pilar Salazar
Pilar Salazar, Victor's younger sister and the middle child of the Salazar family, is portrayed by Isabella Ferreira. The prospect of moving to a new place hasn't won Pilar over, and she is especially upset with her mother about it. Pilar, a freshman at Creekwood High School, disobeys her mother on occasion. However, as the series progresses, we get to see more of her vulnerable side, especially when Weston has trouble paying his rent because of his mother's despair.
Ferreira is best known for her roles as Olive Tabor in Beyond My Skin and Eva Diaz in Beyond the New Black.
James Martinez as Armando Salazar
The father of the Salazar children, Armando Salazar, is portrayed by James Martines. He moved his family from Texas to Shady Creek after discovering his wife's infidelity with his boss, whom he then assaulted and fired. He is currently employed at the apartment complex where his family resides as the middle manager.
Armando is struggling to move on from his wife's adultery since he cares about his family. He still harbors bitterness and animosity toward her, though. Armando is now easily offended and jealous as a result of the incident, regularly accusing his wife of looking for a new man. As a devout Christian, he is a devoted and understanding father. Although he makes a strong effort to accept his son for who he is, he may not completely despise gay people and still holds onto homophobic views.
Martinez portrayed Victor in Run All Night and Detective Oscar Torres in One Day at a Time on Netflix.
Mason Gooding as Andrew Spencer
The Grizzlies basketball team from Creekwood High Schools is captained by Andrew Spencer, who is portrayed by Mason Gooding. The "not-so-nice-guy" of the show, Spencer is a typical jock from a wealthy family who owns a great costly car. Spencer's relationship with his father, who largely ignores him but enjoys flaunting him at significant occasions, is difficult. At school, Spencer enjoys calling other students derogatory nicknames and making fun of them, to which Weston and Meriwether retort that he is not funny and that he is the only one who is amused.
He tries to improve after asking Brooks whether he is a nice person, to which she responds, "I think deep down you're a good guy, but I don't think that matters much if on the surface you're a terrible jerk." He is initially oblivious of his negative traits. Prior to dating Brooks, Spencer meets up with Meriweather. With Brooks, he improves and becomes more willing to sacrifice everything for her.
Gooding played the roles of Nick in Booksmart, Chad Meeks-Martin in the most recent Scream movie, and Calvin in Moonshot.
Mateo Fernandez as Adrian Salazar
Adrian Salazar, the youngest of the Salazar children, is portrayed by Mateo Fernandez. Adrian exhibits the same loving and kind qualities as Victor, with a dash of comedy. He enjoys watching unboxing videos and magic feats. Since he was seven years old, Fernandez has been attending acting classes. Protege Entertainment discovered him.
Michael Cimino as Victor Salazar
Victor Salazar, the show's main character, is portrayed by Michael Cimino. The half-Puerto Rican, half-Colombian American teen, who was born in Texas, just relocated with his entire family to Shady Creek, Georgia. Of his three siblings, Victor is the oldest at the moment. He joins the basketball team at Creekwood High School as a sophomore, eventually rising to the position of star player, and also works part-time as a barista at Brasstown Coffee Company.
Victor might seem like the strange new kid at school, but all he really wants to do is learn. He has a lot of unresolved questions about himself, most of them are sexual in nature. He initially dates Mia on the show, but he soon falls for Benji. Apart from the uncertainty, Victor is an open-minded, amusing man who won't think twice to provide a sympathetic ear to his family and friends. However, do not use his kindness. Even if it means going against his family, Victor will still defend his convictions.
Cimino previously played Bob Palmeri in Annabelle Comes Home and Miguel in Centurion XII.
Rachel Naomi Hilson as Mia Brooks
Mia Brooks, portrayed by Rachel Naomi Hilson, is a well-liked and popular Crestwood student whose closest friend is Lake Meriwether. When Victor begins his sophomore year at her school, Brooks falls in love with him and soon begins dating him. Hilson, however, discovers Victor kissing Benjamin "Benji" Campbell, and her heart is destroyed. Later in the season, Brooks starts seeing Andrew, who has had emotions for her for a long time.
Brooks' family is not a happy one. Usually, her father Harold is abroad on business and she is left alone at home. Her mother is an artist who is more free-spirited than she is. She has a lot of affection for Harold and Brooks, but she also recognizes that she and her husband are no longer compatible, so she silently departs from them. When Harold announces his engagement to his new girlfriend and a more lucrative job offer in California, things become even more complex.
Hilson has previously played Nicole Patterson in Kings and Beth Clark in This Is Us.
Our Team DCS includes 5 different writers proficient in English and research based Content Writing. We allow them and encourage them to follow the Entertainment news all day long. Our posts, listicles and even the exclusives are a result of their hard work.