Get ready for a bumpy trip. Anyone who played Minecraft prior to 2014 is at least somewhat familiar with Notch. Minecraft was made by Notch, who also served as the game's only developer for a while. He had a near-godlike rapport with the player base and was an inspiration and desire for independent game developers everywhere.
However, Minecraft was never intended to be the game that it is today. An open-world sandbox with simple graphics and (at first) limited features, it tapped into players' ingenuity and quickly became popular, especially with kids and teenagers. And not everyone handles managing an overnight phenomenon successfully.
The price for Notch's enormous gift to the world was attention and visibility to the general public. He ultimately made the decision to sell his game and shift his attention to more manageable ventures.
What is "Notch's" real identity?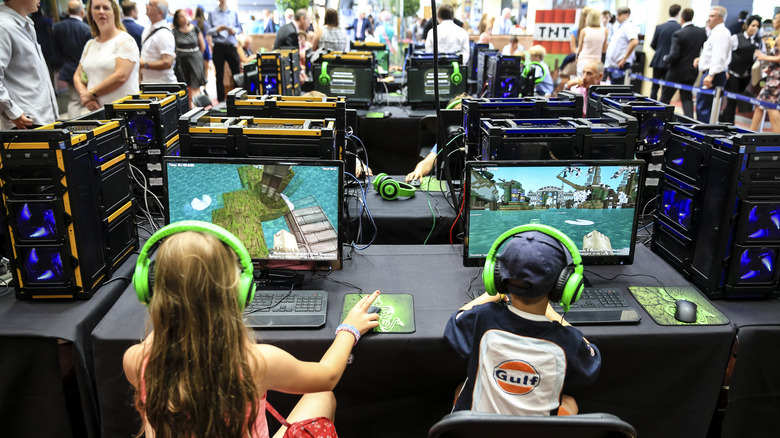 The real name of Notch is Markus Persson. He co-founded the affiliated Mojang Studios in addition to creating Minecraft. But despite Notch's best efforts, Minecraft became a great success. He wrote this in 2014: "I now serve as a metaphor. I don't want to represent something significant that I don't comprehend, that I don't want to work on, and that keeps coming back to me. I'm not a business owner. As a CEO, I'm not. I'm an opinionated computer programmer that enjoys posting on Twitter."
Notch became a billionaire that same year when he sold Microsoft the rights to Minecraft for $2.5 billion. It's noteworthy that he said he had opinions because Notch's Twitter posts were frequently divisive and caused a split between him and his game.
Although he may have started out by himself, Mojang Studios now employs close to 500 people. It's one thing to engage in a divisive Twitter rant; it's quite another to repeatedly put hundreds of employment at jeopardy.
What about Notch's post-Minecraft lifestyle?
Notch is not John McAfee; he hasn't been charged with running a meth lab or committing a murder. Even so, Microsoft decided to delete any references to him from Minecraft because he has continued to gain notoriety. For the tenth anniversary of Minecraft, they further ignored him.
Notch was charged of homophobia, transphobia, and racism in a matter of years, a striking reversal from the developer who said in 2012 that the world of Minecraft was genderless and that all of its inhabitants were homosexual. Maybe Notch is lonely and resentful of his billions. Or perhaps he's simply untouchable.
When Game Maker's Toolkit, another Twitter account, refused to "drop the politics," Notch subsequently cancelled his Twitter account in August 2020. Even Game Maker's Toolkit was baffled by the strange wager. Since then, Notch has made comments about starting a new game development company, and nobody has contested his skill as a programmer. Surprisingly, the reclusive developer's personal life is mostly unknown outside of his sarcastic online image.
Being a binge-watcher himself, finding Content to write about comes naturally to Divesh. From Anime to Trending Netflix Series and Celebrity News, he covers every detail and always find the right sources for his research.