Melissa Mooney, a 28-year-old single mother, was discovered slain in her brand-new Castle Hayne, North Carolina, flat in the early days of August 1999, according to NBC's "Dateline: The Mystery on Reminisce Road." She was the office manager for the FBI, and the federal agents worked with the local police to find the murderer. Before the offender was captured, the case went unresolved for nearly ten years. Here is what we know about the case in case you wish to learn more.
How Did Melissa Mooney Die?
On October 25, 1970, Melissa Ann "Missy" Galade Mooney was born in Pennsylvania to Frederick and June (née Graybush) Galade. Melissa, a young woman from the mining region of Pennsylvania, was shy and a voracious reader. Debbie Galade, Melissa's older sister, remembered how Melissa "could hold her own" and was "quite capable of keeping a secret." She completed her high school education at age 17 and then, without telling her family, took and passed the entrance exam for a clerical position at the FBI. She didn't tell them until she said she wanted to go to Washington, D.C., to start her new career.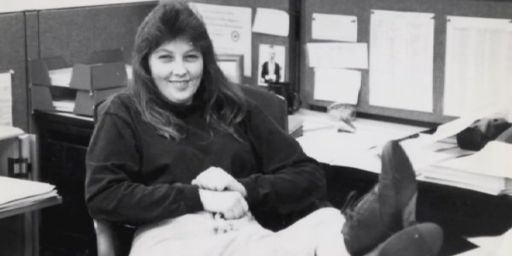 Although Melissa had never visited Washington before, she did well as she moved up the FBI's career ladder and discovered how to have a good time in the city. Debbie was concerned, though, because her younger sister "was like a magnet for just the wrong guys" — the acrimonious ones. Like her profession, Melissa kept her love life a secret, and her family was unaware of Marine Roger Mooney until after the two had been married in their living room in a civil ceremony in 1994. Galades was shocked to find that their daughter was already pregnant and that their son-in-law had previously been married.
On July 4, 1995, Melissa gave birth to Samantha, and the Mooney family moved to North Carolina the following year after Roger was granted his highly desired transfer to Camp Lejeune. Frederick Galade said that his daughter had accepted a position at the FBI office in Wilmington, which is located an hour away from Camp Lejeune, and was pleased to be in North Carolina. Nevertheless, the couple filed for divorce in April 1999, and Melissa—who was working as an office manager at the time—moved her daughter to an apartment near to her workplace. The former partners were fighting vehemently over child support during this time.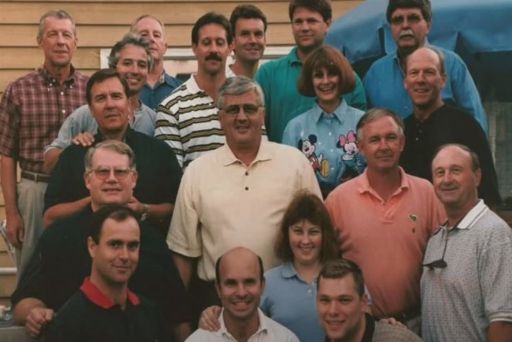 However, the relocation never happened, and on August 6, 1999, her coworkers discovered the 28-year-old single mother dead in her brand-new flat at 3108 Reminisce Road in Castle Hayne, New Hanover County. Larry Bonney, her then-boss, recalled: "She was kinda over in the far corner of the room, half on the mattress and half on the floor." The coroner determined she had been strangled to death and the body was found to be naked. The detectives discovered her car in the driveway and what seemed to be a kicked-in front door with a sizable boot print.
Who Killed Melissa Mooney?
Roger, Melissa's ex-husband, was blamed by everyone, including her family and coworkers. The programme mentioned Melissa's two distinguishing qualities: her unwavering punctuality and her affection for her daughter. She enlisted the aid of her coworkers to complete the move from her apartment in Canterbury Woods, close to the hospital, to her new house in the Apple Valley subdivision, which was still under construction, on 6 August. When Melissa failed to show up as scheduled, her coworkers became concerned and went to her house in search of her body.
Roger and Melissa were engaged in a bitter legal struggle over child support, with her insisting on more money and him standing his ground. Her coworkers said that Roger had physically mistreated her when the two were married. Roger was known to have anger management problems. Roger was watching Samantha the night Melissa was slain at his house near Camp Lejeune, 70 miles from her new home, so despite the fact that he appeared to have the motive, the investigators ruled him out as a suspect.
The detectives estimated Melissa's death to have occurred around 11:45 p.m. based on her activities and her final call, which she made around 10:00 p.m. Roger couldn't make the 140-mile round trip, kill his ex-wife, and be at work by 5:30 the next morning without his daughter realising he was gone for so long. Additionally, the head of the Wilmington FBI office, Larry Bonney, said, "Actually, this individual has an incentive not to kill her. Because he is a single father today, he is unable to serve his country as he has been trained to do his entire life.
Six special tip lines were set up by the New Hanover County Sheriff's Office (NHCSO), who also investigated Melissa's convoluted love life. They located countless numbers of her acquaintances, potential partners, and former FBI coworkers who were dispersed around the nation by searching through her address book. They did not, however, have the motivation to perform the horrible act or they had strong alibis. The inquiry came to a halt after two years of arduous effort without any arrests. The investigators ultimately made the decision to start over and enlisted the aid of fresh sets of eyes.
They re-surveyed the neighbourhood for prospective witnesses and publicised a $80,000 prize for information. This time, the police had a new suspect: Tyrone Delgado, a native of Louisiana who had served in the Navy for three years and was a fan of martial arts. He and his then-wife and kids were residents of the distant, sparsely inhabited subdivision where Melissa lived. He had been a suspect and charged in some awful crimes, including a brutal sexual assault, they found out when they did a background check on him.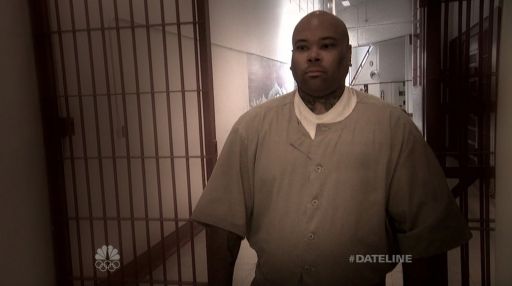 Tyrone had previously been detained for breaking into a pregnant woman's home in Leesville, Louisiana, and abusing her sexually. An FBI affidavit, however, detailed how his mother, Leesville elected official Bessie Huff, used her power and resources to coerce and pay the victim and get the charges dropped. The victim had injuries that were uncannily similar to Melissa's, and when the police dug more, they found more than a dozen additional women, including ex-girlfriends and husbands, who said he had brutally attacked them.
However, until Tyrone's ex-wife Ana Cruz Delgado came forward after he attempted to kill her in 2003, the detectives lacked sufficient evidence to justify an arrest. He was promptly taken into custody on assault-related charges after the police discovered Ana had sustained injuries that were eerily identical to Melissa's. Additionally, the investigators had discovered a hair sample at the crime scene, and Tyrone's mitochondrial DNA was a likely match. He was taken into custody in Louisiana in December 2005 and accused of killing Melissa.
Where is Tyrone Delgado Now?
Circumstantial evidence made up the majority of the prosecution's case against Tyrone Delgado during his trial in the middle of 2008. The prosecution, however, brought five of his victims from other parts of the country who testified about him choking, raping, or attacking them, drawing parallels to Melissa's slaying. Although the three victims were never charged, he was found guilty of attacking two other people, including his ex-wife Ana. Her testimony concerning Tyrone's actions and wounds from a horrific assault in 2003 was what ultimately brought the case together.
Tyrone was given a life without parole term after being found guilty of both first-degree murder and burglary in July 2008. Ben David, a former district attorney, said of Tyrone Delgado, "I regard him as the worst defendant I've ever prosecuted." Tyrone yelled out to Ana after the hearing and asked her to allow the children to write to him while he was imprisoned. His conviction was upheld by a state appeals court in 2010, and the Supreme Court rejected his appeal in 2019. The 54-year-old is still a prisoner at the Lumberton Correctional Institute and has six violations on his record.
Our Team DCS includes 5 different writers proficient in English and research based Content Writing. We allow them and encourage them to follow the Entertainment news all day long. Our posts, listicles and even the exclusives are a result of their hard work.