The Pauni Family was propelled into the spotlight when their house was selected to undergo a makeover through the ABC show 'Extreme Makeover: Home Edition.' Apart from introducing viewers to the family, the show also detailed their struggle and mentioned how Janet Pauni and her husband, Danny Pauni, immigrated to Cache Valley in Utah from their home country of Tonga in 1991. In the US, the family began dreaming of a brighter future, and Danny soon started a landscaping business. However, they soon realized that the market was ripe for a catering business with a specialization in Polynesian food, and they began their catering company when the Olympic Games came to Salt Lake City in 2002.
Unfortunately, tragedy struck just two years later when Danny passed away from a heart attack, and Janet was left alone to run her business and care for their nine children. Thankfully 'Extreme Makeover: Home Edition' came as a blessing in their lives, and the family was able to pick themselves up and turn over a fresh page with the help they received from the community. However, with the cameras now turned away, fans are eager to know where the Pauni family is at present, and we dived in to find answers!
Where Is Hyrum Pauni Now?
View this post on Instagram
Hyrum Pauni was around 24-years-old when his family appeared on 'Extreme Makeover: Home Edition.' He later expressed it felt wonderful to just relax without any worry throughout the whole experience. Interestingly, Hyrum worked as an Assistant Manager at the family business, Pauni Island Grill, from 2000 to 2017 while also taking on other roles, including that of a Graphic Designer at RevelTV and Square One printing. However, at present, he resides in Logan, Utah, and works as a Ramp Agent with Delta Air Lines. Moreover, we are glad to report that Hyrum is happily married and a proud father of four.
Where Is Ilaise Pauni Now?
View this post on Instagram
Ilaise Pauni was only a teenager back in 2006 when her house underwent a complete makeover. In fact, the show portrayed her enjoying the moment alongside her brother, Latu, as they were delighted to get a break from their everyday lives. Readers will be glad to know that Ilaise currently resides in Logan, Utah, where she works as a cook with the family business, Pauni Island Catering & Entertainment. Moreover, while Ilaise has maintained a remarkable bond with her family, especially her mother, she is happily married and enjoys a wonderful life surrounded by her loved ones.
Where Is Latu Pauni Now?
Although Latu Pauni was only 13-years-old back in 2006, he was determined to grow up and help his family overcome their struggling days. Besides, readers will be interested to know that Latu was a promising football player during his school years, as he played regularly on the Logan High Football Team. However, after graduation, the reality star got involved in the family business and currently runs the Pauni Island Grill Catering & Entertainment in Logan, Utah. On top of it, Latu has also built up a wonderful life surrounded by his family, and we wish him the best for the years ahead.
Where Is Spencer Pauni Now?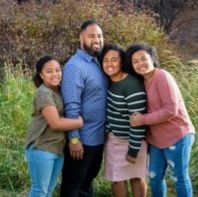 Spencer Pauni benefitted a lot from ABC's 'Extreme Makeover: Home Edition' as, alongside the house, the community chipped in to award him and his siblings complete scholarships for higher education. Naturally, Spencer jumped at the opportunity, and after completing his high school diploma, pursued a Bachelor's Degree in Business Administration and Management from Stevens-Henager College. Following his graduation in 2012, the reality star embarked on a booming professional career, which saw him work with top brands like Revel TV, Malouf, and Core Energy Group. However, he presently resides in Logan, Utah, and earns a living as the Vice President of Dealers at Levion Solar.
Where Is George Pauni Now?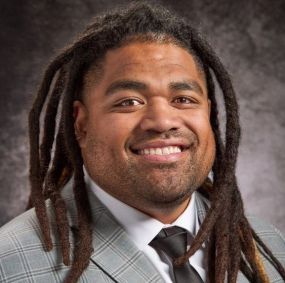 ABC's 'Extreme Makeover: Home Edition' helped George obtain a scholarship to attend Stevens-Henager College, where he pursued a Bachelor's Degree in Business Administration with an emphasis on Human Resources. Moreover, after graduation, he worked with Malouf for six years, where he started as a Customer Service Agent and rose all the way up to a Territory Manager. However, he currently resides in Logan, Utah, and holds the position of a Relationship Manager at Heartland.
Where Is Janet Pauni Now?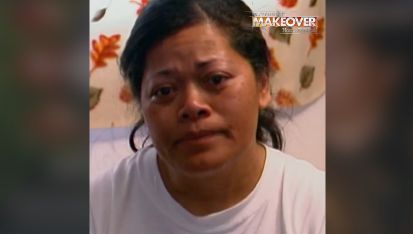 Janet Pauni was working hard to make ends meet as a single mother when 'Extreme Makeover: Home Edition' came knocking at her doorstep. The reality show helped her family turn over a new leaf by renovating their house and offering scholarships to several of her children. About two years after the renovations, Janet bought her first food truck and started a mobile catering business based on Polynesian delicacies.
Slowly, she even began inducting Polynesian cultural performances into the business in an effort to give customers a complete experience. Over time, the food truck business gained quite a reputation and is currently popular as the Pauni Island Grill. However, Janet has since retired, and while she allows her son, Latu, to run the business, she has built up a wonderful life surrounded by her children and grandchildren in Logan, Utah.
Our Team DCS includes 5 different writers proficient in English and research based Content Writing. We allow them and encourage them to follow the Entertainment news all day long. Our posts, listicles and even the exclusives are a result of their hard work.