The mystery comedy-drama series 'Only Murders in the Building', produced by Steve Martin and John Hoffman for Hulu, follows Charles, Mabel, and Oliver as they investigate mysterious homicides in their New York City apartment building. As Oliver prepares for his return to Broadway, a number of new characters are introduced in the third season. However, when Ben Glenroy, who played the lead role, ended up dead, a new murder mystery started. Meryl Streep's Loretta is one of the new characters and prospective suspects. Here is everything you need to know if you're wondering whether Loretta killed Ben in 'Only Murders in the Building'! Spoilers follow!
Who Is Loretta?
The third season premiere of "Only Murders in the Building" features Loretta Durkin's introduction. She is an aspiring actress who has wanted to be famous since she was a young girl. Loretta was moved by the theatre and the performing arts as a young girl. She decided to pursue a career in theatrical acting as a result. She endured rejection, though, for years. When Oliver Putnam calls her for a role in his upcoming Broadway play, her life is forever altered. Loretta gets chosen for a key role in the play after a strong audition. She collaborates with Charles-Haden Savage, a seasoned actor, and Ben Glenroy, a haughty blockbuster star.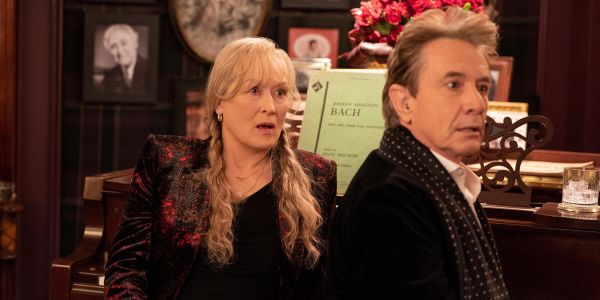 Legendary actress Meryl Streep plays the part of Loretta in the television show. Streep began her acting career on stage, just like the woman she plays in the programme. She made her acting debut in 1977 and became well-known for her roles in films from the 1970s. Over the course of her career, Streep has won numerous honours, including three Academy Awards, including two for Best Actress and one for Best Supporting Actress. With 21 nominations, she also holds the record for most Academy Award nominations. It is safe to state that Streep's acting background differs from that of her character in "Only Murders in the Building," which heightens the scathing humour that has become a staple of the series. 'It's Complicated', a comedy film from 2009, was Streep and Steve Martin's first joint venture. The series is their second.
Did Loretta Kill Ben?
The third season's main mystery revolves around Ben Glenroy's passing. On stage, during the play's opening night performance, the actor passes out. Before reviving and returning to the Arconia, he is declared dead. But later in the season 3 premiere, Ben passes away a second and last time after sliding into an abandoned lift shaft. Later, Gregg, the fanatical stalker of the late star, meets Charles and Mabel as they look into Ben's death. Gregg leads Mabel to believe that Ben was carrying the victim's handkerchief when he was killed. The handkerchief matched those that Ben had given to his play's cast members as gifts. It is clear that the murderer is someone who collaborated with Ben on Oliver's play as a result.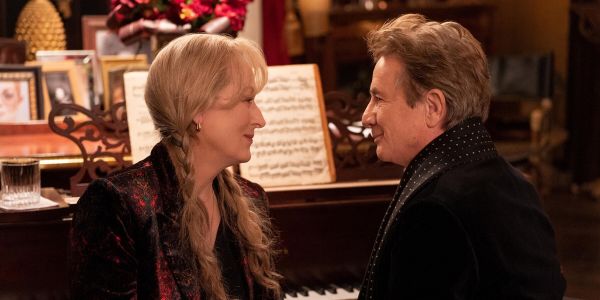 When Ben says he survived during Oliver's after-party, Loretta may be harbouring resentment towards him. Ben's unruly behaviour is called out by Loretta, who seems to genuinely despise him. Furthermore, flashbacks reveal that Oliver's play was Loretta's big break; she had always wanted to be a Broadway star. Ben, who noticed Loretta's inexperience during the first table read, requests Oliver to fire her. Years before, Charles and Ben experienced a similar incident when Ben was sacked from "Brazzos" due to Charles. If Ben had attempted to fire her again, Loretta might have gotten more hostile towards him.
Ben and Loretta, though, probably had a more intimate connection before they met on the Oliver's Business set. This mysterious dynamic between the two could very well be what drives Loretta to murder Ben. However, as things stand, Loretta's purpose for murdering Ben immediately conflicts with her aspiration to become a famous person because Ben's passing causes the play to end. Nevertheless, Loretta is still a suspect because the murderer is someone who was working on the play with Ben.