Elon Musk and Mark Zuckerberg are about to square off in a cage match! Variety reports that Twitter founder Elon Musk and CEO of Meta Mark Zuckerberg have agreed to a high-profile confrontation.
What is going on between Elon Musk and Mark Zuckerberg? Continue reading to learn more about the current disputes between the two dominant IT companies who currently rule the industry.
Mark Zuckerberg agrees to fight Elon Musk in a cage match
All of this began when Elon Musk, the CEO of Space X, decided to respond to a June 20 Twitter conversation that made fun of Meta CEO Mark Zuckerberg. In the tweet, the user wrote, "I'm up for a cage match if he is lol."
Then, in response to a tweet from a user who stated that Mark "does the ju jitsu [sic] now," Musk clarified that the statement was simply a reference to his most recent medal in a Brazilian jiu-jitsu competition.
I'm sure Earth can't wait to be exclusively under Zuck's thumb with no other options.

At least it will be "sane". Was worried there for a moment 😅.

— Elon Musk (@elonmusk) June 21, 2023
On his social networking site, Instagram, on Wednesday night, Zuckerberg posted his own answer and approved of the cage match. Then he added a screenshot of the tweet to his Instagram Story and added the message "Send Me Location."
When the news organisation Variety contacted Mark Zuckerberg's Meta for a statement on the subject. According to the spokeswoman, "The Story speaks for itself."
However, when it comes to Musk, he doesn't hold back. After that, he appeared to respond to Zuckerberg's tweet about his location by simply responding "Vegas Octagon." He stated, "I have this great move that I call 'The Walrus,' where I just lie on top of my opponent & do nothing," in a different tweet.
I've confirmed that Mark Zuckerberg is serious about fighting @elonmusk and is now waiting on the details (if Musk decides to follow through)

"The story speaks for itself," a Meta spokesperson says re: Zuck's IG post saying "send me location"https://t.co/4g1IkqOl47

— Alex Heath (@alexeheath) June 22, 2023
On May 6 of last month, Mark shared a number of photos from the fight day with his global fan base via his Instagram page. He can be seen fighting with his opponent in the pictures that have been released, and he even took home several medals.
Won some awards for the Guerrilla Jiu Jitsu team while competing in my first jiu jitsu event. He thanked @davecamarillo @khaiwu @intense0ne for training me in the Instagram post's description.
Elon Musk has found a new CEO for social media giant Twitter
Elon has received attention recently for delegating some of his control over Twitter to new CEO Linda Yaccarino. He announced in May 2023 that she will start in her new position in the following six weeks.
Musk tweeted on his Twitter account on May 12, 2023, "I am thrilled to welcome Linda Yaccarino as the new CEO of Twitter! I concentrate on product design and emerging technologies, whereas @LindaYacc will mostly focus on business operations. Looking forward to collaborating with Linda to create X, the all-encompassing app, from this platform.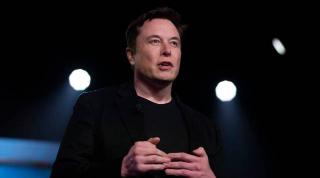 Would you be interested in watching a cage combat between Mark Zuckerberg and Elon Musk? Please share your opinions with us in the space below. Keep checking back with us for the most recent information from the entertainment industry.