Family relatives of Mary Beal were still holding out hope for her safe return when she vanished from New York City on September 15, 1990. However, when her bones were discovered in three trash bags around three weeks after the incident, their worst fears were realised. In 'FBI True: The Bronx Butcher' from Paramount+, the terrible murder is detailed along with the investigation that led to the culprit's capture. We can help you if you are interested in learning more about the specifics of this case.
How Did Mary Beal Die?
Yugoslavian-born Mary Beal, a resident of the Norwood district of New York City, was 61 years old when she was killed. Mary was praised by her friends and neighbours for being a cheerful and giving woman who treated others well and kept cordial relationships with the majority of those in her immediate vicinity. Furthermore, Mary was well known for consistently walking all six of her dogs despite working as a real estate broker and translator. In fact, a neighbour of Mary's afterwards recalled that the victim had instructed her to seek for her if she missed taking the dogs for a single day's walk. The 61-year-old's life therefore seemed ideal because Mary was a highly respected member of the community.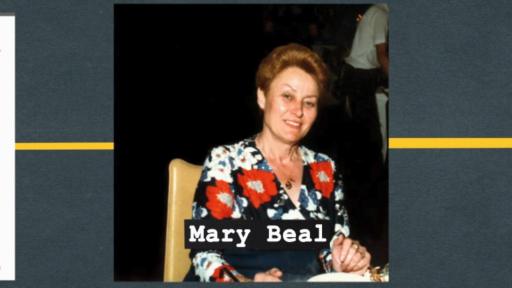 When Mary, 61, vanished from her Norwood home on September 15, 1990, her neighbours and loved ones were horrified. When Mary failed to show up with her dogs, a few individuals visited her house and discovered it to be absolutely vacant, at which point they realised something was amiss. The missing woman was reported to the police right away, and even though they sent out search teams to look around the neighbourhood, they came up empty-handed. Police officers and neighbourhood volunteers scoured New York City in the weeks that followed in an effort to find Mary Beal.
Authorities searched everywhere and employed every resource at their disposal, but to no effect. When Mary's loved ones couldn't find her, they quickly started to worry about the worst. A woman in New York City who was strolling along a sidewalk discovered a plastic waste bag in her path around three weeks after Mary vanished. Nevertheless, she noticed blood trickling from the age when she attempted to push the object away with her foot.
The police were summoned right away, and when they arrived, they discovered human remains inside. Detectives discovered two additional similar rubbish bags with human remains inside throughout the day. A reconstruction quickly showed that the hands and head were absent, despite the fact that it initially appeared as though a person had been chopped up with simple tools. Even though a specific cause of death was never established, law enforcement officials were nonetheless able to identify the remains as those of Mary Beal through various DNA testing.
Who Killed Mary Beal?
The initial Mary Bear murder investigation was quite difficult because there were no leads or witnesses available to the authorities. The police conducted a thorough investigation of the area where the trash bags were found, but they were unable to identify any immediate suspects. Detectives also searched the neighbourhood surrounding Mary Beal's house and even knocked on doors in search of a witness, but to no avail. The victim's friends contended that Mary maintained a pleasant relationship with most of her neighbours and that nobody would want to kill her in such a horrible way even though most of them swore they noticed nothing unusual on the day Mary went missing.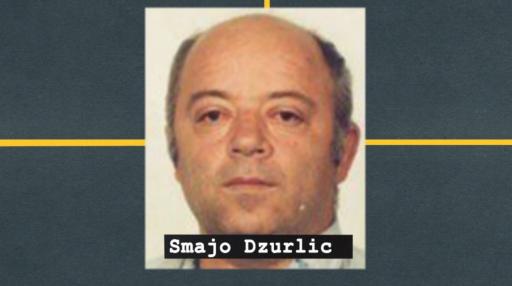 Since there was no obvious suspect, the case was left unsolved for a considerable amount of time. Soon after, it appeared that law enforcement authorities made their first big step forward when they discovered that the offender might have been a foreign national. However, according to authorities, the murderer had already escaped to Southeastern Europe and could not be located. Unexpectedly, investigators in Mons, Belgium, disclosed that they were dealing with a serial killer utilising the same method of operation only a few years after Mary Beal's death.
The majority of the killer's victims were girls who were decapitated and dismembered before being disposed of in plastic rubbish bags, despite the fact that he was known as the Butcher of Mons. Interestingly, despite tracking the murderer to Albania, the Mons authorities were unable to apprehend him. However, because a war was still raging in Albania at the time, it was hard to find the suspect there. However, according to sources, two similar killings in 2006 involved two women who were killed and mutilated before being placed in plastic waste bags.
The inquiry moved quickly when the Albanian authorities made contact with the US and started working with the FBI. Law enforcement eventually located the culprit in Montenegro, where he was detained by local authorities there in 2007. Additionally, they named the suspect as Smail Tulja, a Montenegrin who lived in the US under the alias Smajo Durli.
Where Is Smail Tulja Now?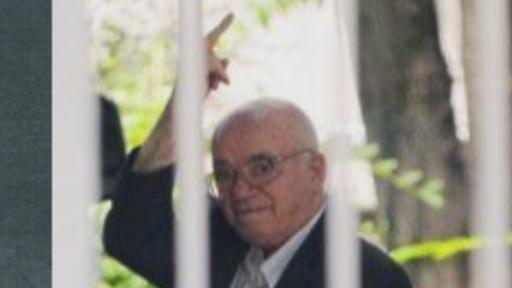 Unfortunately, Montenegro and the US do not have an extradition agreement, therefore it was impossible for officials to extradite Smail to the US. But after much deliberation, the court found Smail guilty and sentenced him to 12 years in prison in June 2010 for the murder of Mary Beal in Montenegro. Although it was indicated on the episode that Smail was eventually released after serving the entirety of his term, he wishes to maintain privacy in his personal life. However, recent events give the impression that Smail Tulja is presently residing in Montenegro.