Michael and Kristine Barnett thought they were bringing home a 6-year-old daughter who was born and raised in Ukraine when they adopted Natalia Grace in 2009. But soon later, the Barnetts asserted they had proof suggesting Natalia was far older than her birth certificate indicated. 'The Curious Case of Natalia Grace' on Investigation Discovery tells the story of the terrible incident and how it affected the Barnetts' lives. We've got you covered if you're curious to learn more and want to know where Michael and Kristine Barnett are right now.
Who Are Michael and Kristine Barnett?
Michael Barnett said during his appearance on the show that his family had a beautiful existence before Natalia joined them. He and his wife, Kristine Barnett, had three excellent children and were content with their life in Indiana. They also looked forward to a bright future. Even those who were close to Michael and Kristine at the time reported that they were deeply in love and eager to grow their family. Finally, in 2009, the couple adopted Natalia Grace in an urgent situation. She was identified to them as a six-year-old Ukrainian national born in 2003 during the procedure.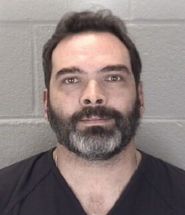 Michael and Kristine signed the documents without giving it much thought because the information on the child's birth certificate matched what the adoption agency had. Surprisingly, the Barnetts allegedly started noting abrupt changes in Natalia's behaviour soon after bringing her home. To begin with, she had a very short fuse and would frequently erupt in wrath when things did not go her way. Additionally, Natalia allegedly started to lean towards violence and frequently discussed hurting her adoptive parents and siblings. However, when the Barnetts awoke one night, it was supposedly to discover her standing at the side of their bed brandishing a knife.
Michael and Kristine sent the young woman to a mental institution right away out of fear for what would occur next. There, the staff noted that she appeared to be older than six years old. They also cited the Ukrainian woman's unique form of dwarfism, spondyloepiphyseal dysplasia congenita, which contributed to her infantile appearance. Her regular menstrual cycles, however, showed that she was considerably older than six, and she was even known to have them. Additionally, according to Kristine and Michael, they even managed to speak with a Ukrainian native, and it was clear that the youngster had never heard the language before.
Natalia's birth year was changed from 2003 to 1989 when the Barnett family requested a court order since it was hard for them to share a house with Natalia. She was therefore requested to leave the Barnett family home and move into an apartment in Westfield, Indiana after being deemed an adult. Before her lease expired, Natalia stayed in the flat for several months. Jacob, the eldest son of Michael and Kristine, had already been accepted to a Canadian institution to pursue a master's degree at that point. Natalia was eventually left behind in another Lafayette, Indiana flat before the family made their final move to Canada.
Where Are Michael and Kristine Barnett Now?
While residing in Lafayette, Indiana, Natalia made friends with a number of neighbours who ultimately informed child safety officials about the incident. She argued that she was still a kid when the Barnetts first adopted her, even though the Ukrainian native's age was listed as adult in court records. In addition, Natalia stated she wanted to live with her adoptive parents, but they turned her away. Since Michael and Kristine were found to be culpable following a comprehensive investigation, they were later prosecuted with many counts of child neglect.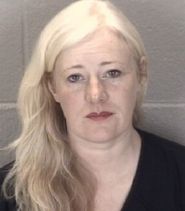 After being arrested, Michael and Kristine's story shifted, and they began pointing the finger at one another. The programme also revealed that the police discovered their marriage was abusive throughout the course of the investigation, despite the fact that multiple witnesses who knew Natalia testified in her support. Nevertheless, while he was awaiting trial, Michael was able to have four of his counts for neglect of a dependent removed. In October 2022, he was found not guilty of the remaining accusations.
On the other hand, in March 2023, the prosecution decided to drop the allegations against Kristine due to a lack of proof. She and Michael are currently divorced and prefer to have separate lives. However, despite claims from sources that Kristine has established a life for herself in Florida, Michael continues to pretend to live in Indiana, and neither of them have any contact with Natalia Grace.
Our Team DCS includes 5 different writers proficient in English and research based Content Writing. We allow them and encourage them to follow the Entertainment news all day long. Our posts, listicles and even the exclusives are a result of their hard work.