True-crime podcasts have become extremely popular in recent years due to the way they expose the dark side of human nature, which is something that no one can deny. Naturally, as a result, even Lionsgate has established its own audio programming division, known as Lionsgate Sound, which recently featured the story of Amanda Riley through the film "Scamanda." We now have the pertinent information for you if you want to understand more about this specific issue, with an emphasis on her history, her transgressions, and her current situation.
Who is Amanda Riley?
Although Amanda was born in a wealthy family in 1985, her upbringing wasn't fully stable because of her parents' ongoing arguments and their strict discipline methods for the kids. According to her defence attorney Jodi Linken, she actually did go through some "traumatic events" in her early years, which caused her to develop a shell by merely concentrating on her schoolwork as she grew older. It should therefore come as no surprise that she performed exceptionally well academically, inspiring her to pursue a career in education and eventually lead to her appointment as principal at Pac Point Christian Academy in Gilroy, California.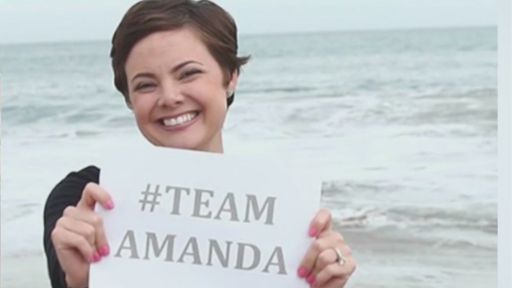 But in early 2012, when Amanda entered the world of online profiles and blogs to claim she had been given a Hodgkin Lymphoma (cancer) diagnosis in June, things changed. The married mother of two was utilising her platforms to chronicle her "battle" against the horrific illness, which included apparent visits to the hospital for treatment. She claimed in her story that she had been admitted to numerous prestigious hospitals in California over the years to receive chemotherapy and other legitimate medications, but this is untrue.
In truth, Amanda's alleged diagnosis is also untrue; according to her brother, this falsehood "most likely started out as an outcry for attention" before growing into much more. After all, she started milking the spotlight in an effort to earn more money once she realised she was receiving a lot of gifts and that fundraisers were being conducted in her honour. In reality, she posted that she was in remission but was once more battling for her life after asking her followers for "assistance with expenses" related to her sickness beginning in September 2013.
Amanda allegedly received money from friends, family, and churchgoers in the form of checks that were transferred straight into her personal bank account. She also reportedly got more funds from fundraisers coordinated through Facebook, CrossFit, a Christmas sale, a quilt raffle, eBay auctions, and a Chili's restaurant event, according to court documents. LeAnn Rimes and John Michael Montgomery, two music artists, both signed an electric guitar that was up for auction. Additionally, she raised money online through a support website made in her honour.
Where is Amanda Riley Now?
Due to the substantial amounts Amanda Riley had been collecting, the Internal Revenue Service (IRS) launched a criminal inquiry against her in 2019. They later discovered her false cancer plan. The inhabitant of Gilroy, California at the time was so detained in July 2020, leading to her eventual guilty plea on October 12, 2021, to a single count of wire fraud (worth more than $105,000). She was sentenced to five years in federal prison, three years of supervised release, and the full sum of restitution on May 3, 2022, when she was 37 years old.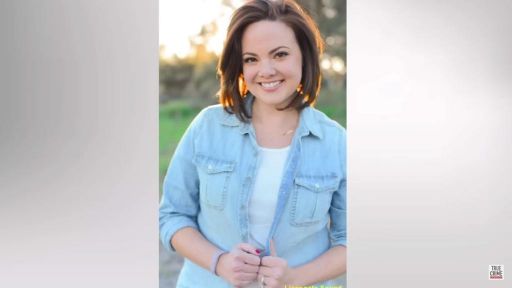 Following the plea deal, Amanda's lawyer issued a letter to the judge stating that "Ms. Riley recognises the seriousness of her offence," hoping to persuade them to give her the 5-year term. She feels incredibly sorry for what she did and is desperate to make amends and win the forgiveness of the people she wronged. Jodi Linker went so far as to say that she didn't want her client to serve the 20 years in prison that she was due since she had serious mental health problems brought on by her early years. As a result, Amanda is currently detained at The Federal Medical Center-Carswell in Fort Worth, Texas, where she will likely stay until her scheduled release on September 5, 2026.
Our Team DCS includes 5 different writers proficient in English and research based Content Writing. We allow them and encourage them to follow the Entertainment news all day long. Our posts, listicles and even the exclusives are a result of their hard work.