American entrepreneur Michael Rubin recently threw the starry 4th of July celebration at his Hamptons residence. Numerous A-list celebrities, including Jay-Z, Beyoncé, Jennifer Lopez, Ben Affleck, Hailey Bieber, Justin Bieber, Kim Kardashian, Kendall Jenner, and Tom Brady, among others, attended the opulent celebration.
For those of you who don't know, Rubin is the CEO of Fanatics, the largest producer of officially licenced sports stuff in the world. For more information on business tycoon Michael Rubin, continue reading.
Michael Rubin recently hosted a grand 4th of July party
The American businessman and philanthropist Michael Rubin hosted a dazzling Fourth of July celebration over the weekend. The celebrity-studded event was held at his Bridgehampton estate. It was an annual event that had been combined with Rubin's pre-birthday party, according to an article in Cosmopolitan.
Ben Affleck and Jennifer Lopez, who were joined by their daughter Violet and Lopez's sister Leslie, were among the many couples we saw at Michael's Fourth of July celebration. Justin and Hailey Bieber were also there. Beyoncé and Jay-Z were also present at the extravagant event.
All of the attendees dressed in all-white ensembles for the yearly party, which seemed to have a summer party vibe. Usher and Ne-Yo, two well-known rappers, entertained the attendees at the Fourth of July party.
EmRata, Travis Scott, Tom Brady, Cami Mendes, Winnie Harlow, Lala Anthony, Justine Skye, Lori Harvey, Jack Harlow, Kim Kardashian, Dixie D'Amelio, Kelly Rowland, Kendall Jenner, Jonathan Cheban, Corey Gamble, Fabolous, Druski, Camille Fishel, and other celebrities were also present at Michael's party.
On the social media site Instagram, Rubin posted a number of images from his Fourth of July celebration. "My liver might take a full year to recover, Amazing night with amazing people! P.S. Good news: This year, there were no serious injuries, so we didn't need the medical tent, he joked in the caption.
View this post on Instagram
Who is Michael Rubin?
Businessman Michael Rubin was born in a Jewish family on July 21, 1972, in the United States. In the basements of his parents' homes in Lafayette Hill, Pennsylvania, where he was raised, he started a ski-tuning business. He eventually made hundreds of thousands of dollars from his shop farther down the lane.
Since he was young, Rubin has been a devoted sports fan. He utilised the $2500 in bar mitzvah gifts, according to Daily Mail, to finance his store. Then, with assistance from his father, he opened Mike's Ski and Sport in Conshohocken, Pennsylvania.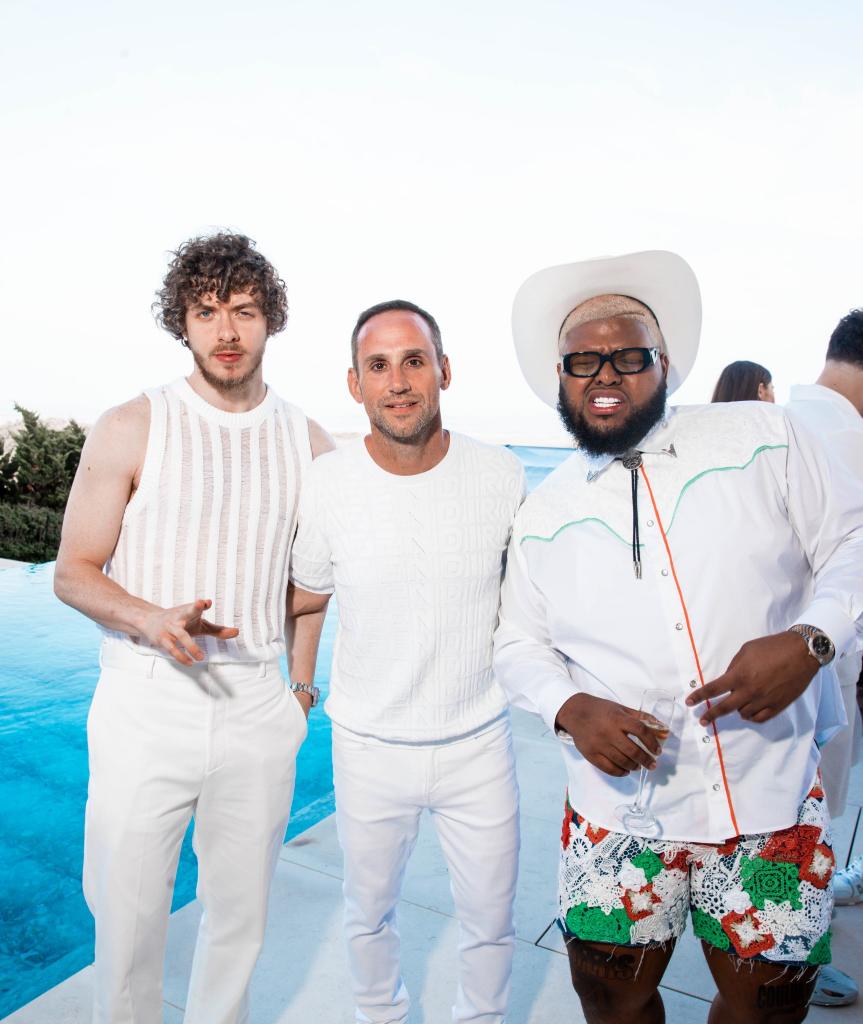 Rubin had over $120,000 in debt by the time he turned 16 years old, but thanks to a $37,000 loan from his father, he was able to pay off his credit cards. His father agreed to assist him—but only if he went to college. He agreed to perform it.
Michael attended college, but after his first semester he left since his business was expanding so quickly and he had to close five ski shops. He is currently connected to numerous internationally famous sporting organisations.