If you want to discover where these frugal people spend their money, look at the world's most costly ice cream desserts.
Here is a list of the world's 10 most expensive ice cream desserts.
Absurdity Sundae
The Absurdity Sundae, made by Three Twin Ice Cream Company, is the most costly ice cream. You may eat this delicious ice cream for $60,000, with the proceeds going to a nonprofit in Africa that helps to conserve the environment. You must travel to Tanzania to sample this pricey dessert.
Capannari Ice Cream
To have a Capannari Ice Cream, you must travel to Chicago. The price of this fantastic ice cream is $190. This ice cream comes in six pints, and the chef takes satisfaction in offering unique and interesting pints of ice cream. The black raspberry chip ice cream or Irish coffee ice cream are both delicious.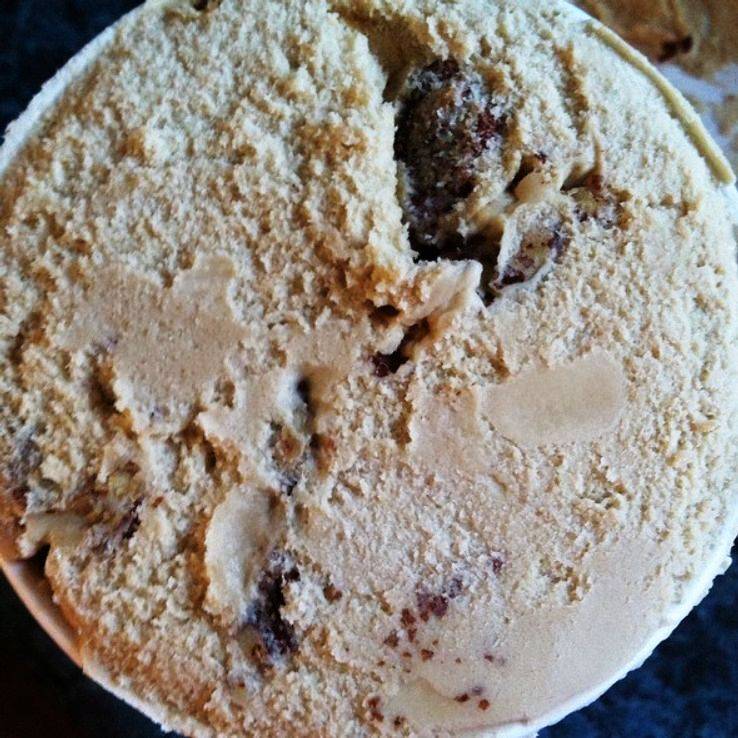 Frozen Chocolate Haute
If you enjoy rare cocoa, then the Frozen Chocolate Haute dessert is for you. Rare cocoa is combined with whipped cream, milk, and truffle pieces, as well as five grams of 23-karat gold, in this fantasy dessert. Serendipity 3 in New York City invented this incredible ice cream, which is sold for $25000 and is served in an unique gold cup with a gold spoon. Along with this ice cream, you will receive an 18-karat bracelet as a gift.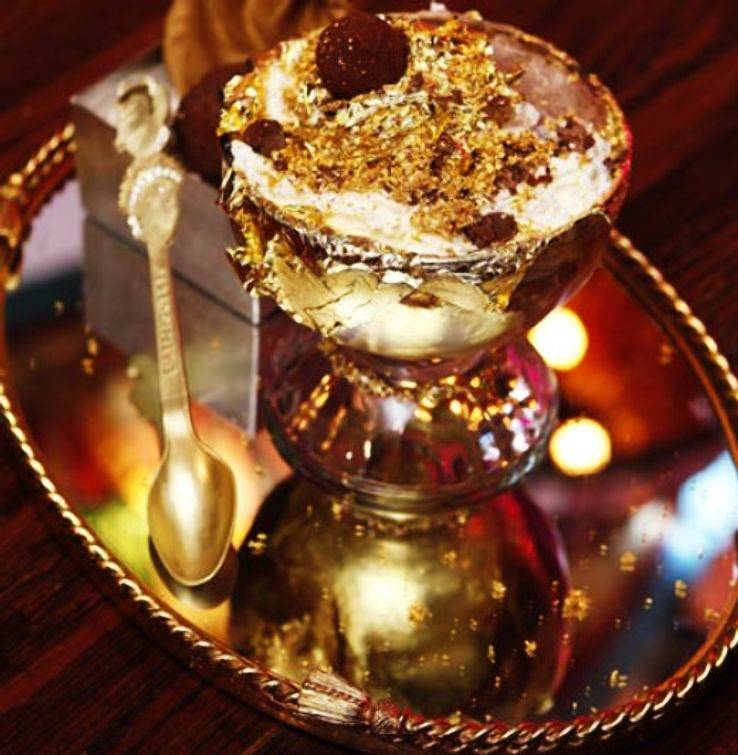 Golden Opulence Sundae
If you like the ice cream creations from Serendipity 3 in New York City, they now have a more affordable dessert, the Golden Opulence Sundae. For this costly dessert, you must make a 48-hour advance reservation. To eat this special ice cream in a glass goblet with a gold scoop, you must pay $1,000.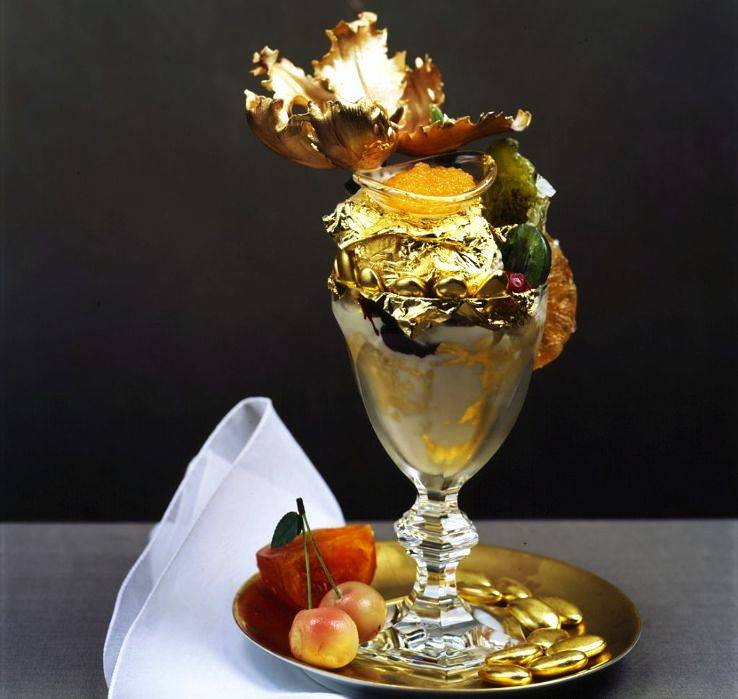 Mauboussin Mega Sundae
The $1,000 Mauboussin Mega Sundae from the Bagatelle restaurant will satisfy your taste buds. Vanilla ice cream, chocolate truffles, French macaroons, whipped cream, dark chocolate brownies, special sorbet, chocolate vodka sauce, and gold leaves make up this sundae, which is the perfect blend of many appetizing ingredients. Along with this sundae, you'll receive a surprise present to keep.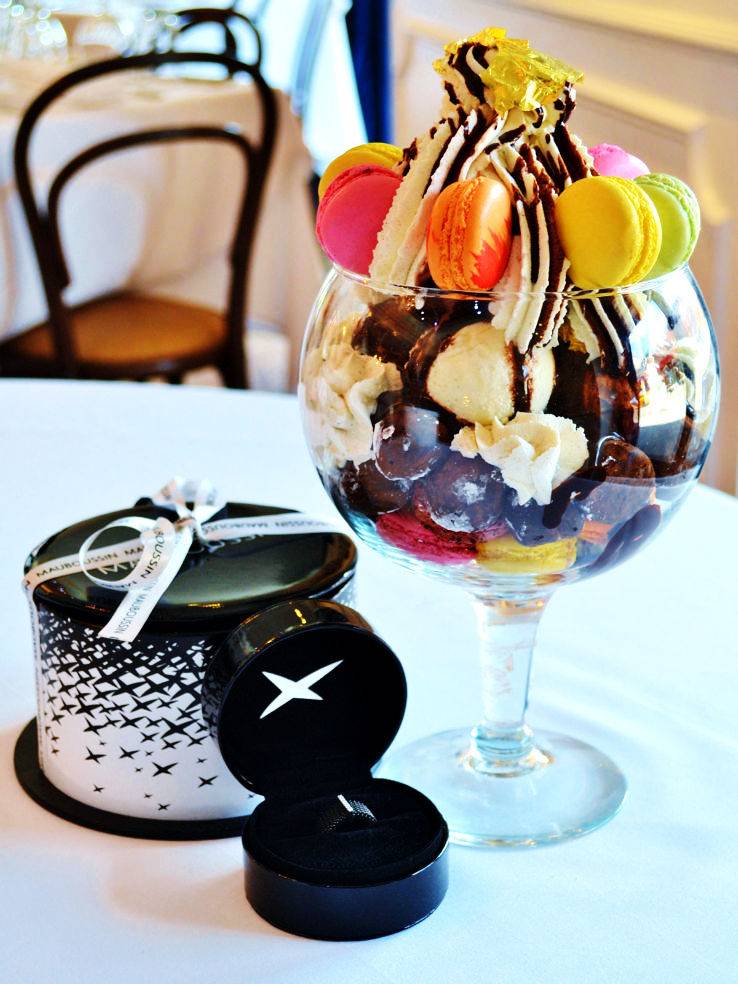 Strawberries Arnaud
Strawberries Arnaud is a high-end ice cream with a price tag of $1.4 million. You must fly to Louisiana to sample this incredible and most costly ice cream. Strawberry, wine, milk, spices, and vanilla ice cream are combined in this wonderful ice cream. To sample this slice of heaven, go to Arnaud's Restaurant in New Orleans.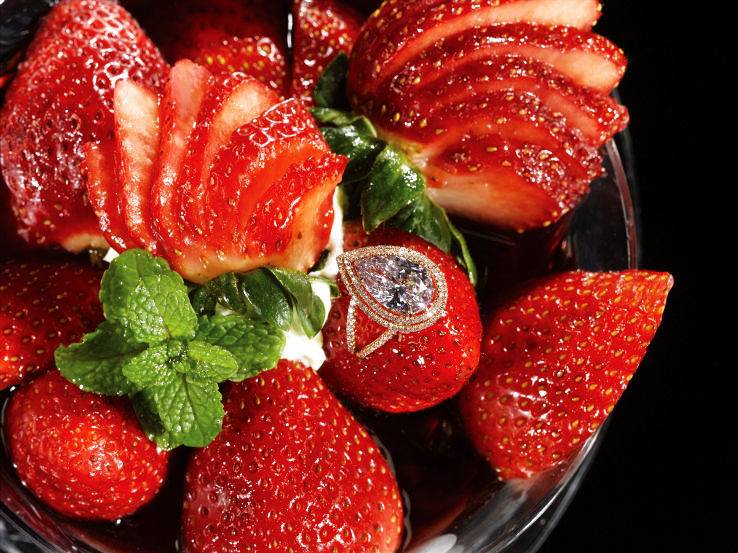 The Black Diamond
You must fly to Dubai to sample this unique ice cream delicacy. The Black Diamond ice cream treat is $817 at Scoopi Café in Dubai. To create its incredible flavor, the chef uses rare ingredients such as saffron threads and black truffle, with Madagascar vanilla bean ice as the basis and 23-karat gold leaf as decoration.
The Victoria
You must dine at the Langham hotel's Pavilion restaurant to sample the Victoria ice cream dessert. Because of the Hennessy VSOP cognac, chocolate ice cream, and vanilla ice cream, it has a fantastic flavor. The 24-karat gold dust and gold leaf used in the presentation will wow you; this design costs $1,000.
Three Twins Ice Cream Sundae
If you can't afford Absurdity Sundae, there is another Three Twins Ice Cream Company option: The Three Twins Ice Cream Sundae, which costs $3,333.33. You'll have a great time eating this ice cream with a banana split topped in unusual dessert wine syrups. The land trust will receive the third installment of the purchase price.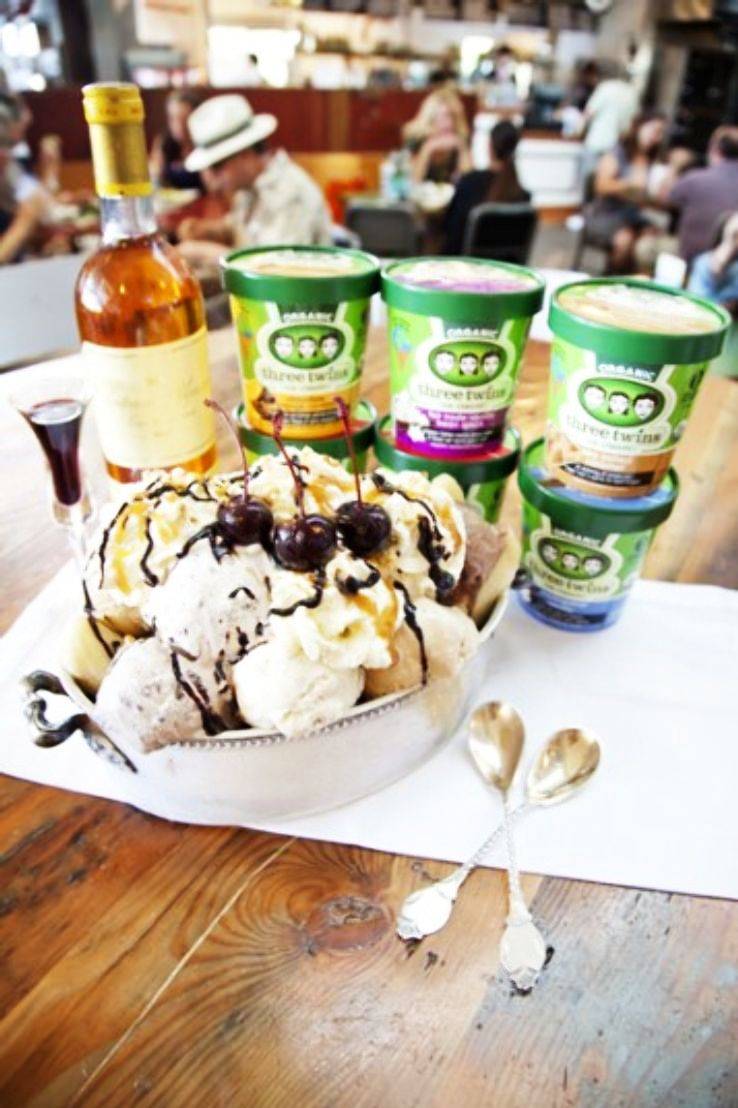 Truffle Ice Cream
Chef Masa Takayama created the truffle ice cream, which can only be tasted at the ARIA Resort & Casino in Las Vegas. This ice cream will set you back $95, and it will be served in a glass with gold leaf decorations.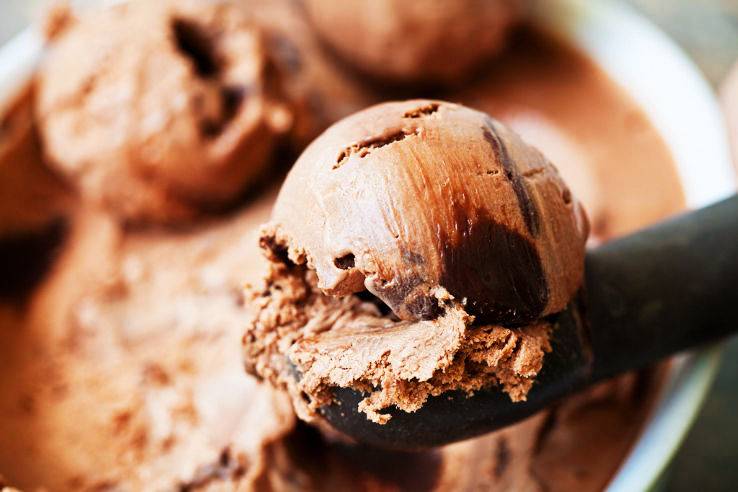 Our Team DCS includes 5 different writers proficient in English and research based Content Writing. We allow them and encourage them to follow the Entertainment news all day long. Our posts, listicles and even the exclusives are a result of their hard work.