'Cobweb' is the ideal fusion of horror and mystery, set against the background of sinister family secrets. A young kid who is scared by a mysterious voice that keeps speaking to him through the walls of his room is the subject of the movie, which also stars Lizzy Caplan, Antony Starr, Cleopatra Coleman, and Woody Norman. The boy's parents, meanwhile, disregard his plea for assistance since they have their own secrets to keep private.
The fate of the family is irrevocably altered when the identity and purposes of the voice are eventually made clear. Despite being marketed as a horror movie, "Cobweb" tackles far more serious topics, such as child abuse and trauma, that move the audience. Consequently, if the movie's concept and plot pleased you, below is a selection of related films. The majority of these films like "Cobweb" are available on Netflix, Hulu, or Amazon Prime.
Before I Wake (2016)
In the Mike Flanagan-directed film "Before I Wake," a heartbroken couple adopts a young boy named Cody, whose dreams come true while he sleeps. The pair confronts horrific creatures from Cody's nightmares in addition to the joy of seeing their lost loved ones again. To shield Cody from his own imagination, they must face their own traumas as they dive deeper into the enigmatic connection between the boy's dreams and reality. Similar to "Cobweb," "Before I Wake" likewise deals with parents who disregard their children's worries, with disastrous results for the family. Trauma is another major theme in both films.
Carrie (1976)
The plot of the Stephen King adaptation "Carrie" centres on the life of Carrie White, a timid teenager with telekinetic abilities who experiences bullying at her high school. Carrie is regularly tormented by her peers, and as she seeks retribution on prom night, her powers grow to destructive heights. Sissy Spacek portrays Carrie admirably, capturing both her humanity and her inevitable spiral into furious fury.
The movie's classic moments, tense atmosphere, and examination of the paranormal and human psychology have cemented its place in the annals of horror film. Like "Cobweb," "Carrie" examines the themes of bullying and isolation and how they affect a child's developing psyche. In their distinct narratives, which ultimately come to a bloody conclusion, Peter and Carrie both experience loneliness and bullying.
Insidious (2010)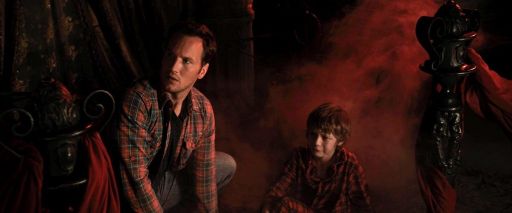 James Wan's supernatural horror movie "Insidious," starring Patrick Wilson, Rose Byrne, Ty Simpkins, Lin Shaye, and Barbara Hershey, is focused on the Lambert family. When their son Dalton mysteriously enters a coma, the family decides to relocate to a new home in an effort to avoid unusual happenings. However, as they learn that evil spirits are aiming after Dalton's astral projection powers and he becomes trapped in a place known as "The Further," their problems only become worse.
To save Dalton and stop the spirits from permanently taking him, the family must next face their own fears and previous traumas. Similar themes of a family being tortured by their dark secrets appear in "Cobweb," but there is bloodshed as a result of their refusal to face it. Both "Cobweb" and "Insidious" combine conventional haunted home themes with psychological horror in a tense and atmospheric manner.
Orphan (2009)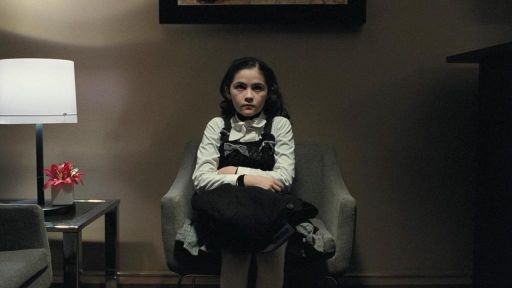 Orphan by Jaume Collet-Serra is renowned for its unexpected, stunning twist. The movie centres on Kate and John, a couple who, after losing their own child, adopt Esther, a 9-year-old girl. But when Kate learns more about Esther's terrible past, she soon begins to exhibit dangerous behaviour. A series of disturbing revelations and a tragic confrontation are triggered as the child's true intentions become apparent. Vera Farmiga plays Kate, Peter Sarsgaard plays John, and Isabelle Fuhrman portrays Esther. Fuhrman garnered awards for portraying a homicidal young girl in the movie. Similar to "Cobweb," "Orphan" also has a central "evil child" and is characterised by intense gore and brutality.
The Children (2008)
British director Tom Shankland's horror movie "The Children" stars Eva Birthistle, Stephen Campbell Moore, Hannah Tointon, and Eva Sayer. In the movie, two families spend Christmas together in a secluded rural house. However, when their kids begin acting strangely, the happy environment suddenly turns gloomy. The Christmas celebration becomes a terrifying event as a result of their more nefarious and violent behaviour.
Similar to "Cobweb," the parents in "The Children" struggle with the terrifying realisation that their own children pose a threat to them. Both films explore the horrific notion of helpless children turning into tools of dread by deftly fusing familial conflict, unsettling environments, and disturbing violence.
The Conjuring (2013)
The Conjuring, a supernatural horror movie directed by James Wan, is based on the real-life paranormal investigators Ed and Lorraine Warren. The Warren family is followed throughout the narrative as they look into a ghost at a remote home. They discover a malicious presence haunting a family as they dig deeper. The tension in "The Conjuring" is expertly built through spooky incidents and unpleasant happenings, and it culminates in a struggle between the Warrens and the evil forces. The eerie voice behind the wall that contacts Peter in "Cobweb" uses a similar technology to frighten the little kid. At first, the voice is described as a supernatural being that has been residing in the home for a long time.
The Dark (2018)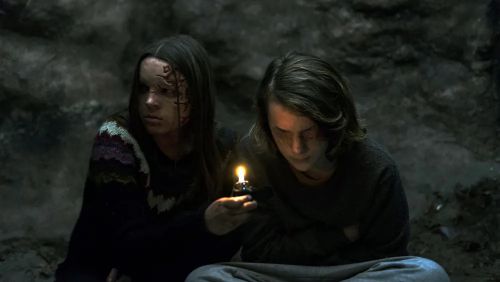 Justin P. Lange is the director of the psychological horror movie "The Dark." It tells the tale of Mina, a young woman cursed to live a zombie-like existence eternally. She meets Alex, a blind child experiencing maltreatment, while hiding in a deserted house. Despite their initial trepidation, they become closer as they face their inner and outer demons together while navigating the darkness of their existence.
In "Cobweb," Peter, who is lonely, finds company in the voice coming from behind the wall. With time, their relationship develops deeper, and Peter begins to take the voice at his word. In 'The Dark,' Mina and Alex form a bond over their shared experiences of trauma and torture and band together to take on the world.
The Omen (1976)
The Omen, a classic horror movie directed by Richard Donner, portrays the terrifying tale of diplomat Robert Thorn and his wife Katherine, who unintentionally adopt a wicked kid named Damien after their own baby dies at delivery. As Damien matures, a string of ominous happenings and terrible deaths occur all around him, prompting Robert to learn the horrifying truth about the youngster. 'The Omen' is still a terrifying investigation of supernatural terror thanks to its gloomy atmosphere and classic sequences. In the plots of "Cobweb" and "The Omen," parents and their kids are pitted against one another, and the result is a tragedy that is horrible to witness.
Our Team DCS includes 5 different writers proficient in English and research based Content Writing. We allow them and encourage them to follow the Entertainment news all day long. Our posts, listicles and even the exclusives are a result of their hard work.