7 Movies Like Crush You Can Watch On A Date Night
'Crush,' directed by Sammi Cohen, is a touching coming-of-age film available on Hulu. Paige, a lesbian high school student, has a long-standing infatuation on Gabriela AKA Gabi, a popular classmate. Despite her lack of athletic ability, the former joins the school track team in order to impress Gabi, but she unexpectedly falls for her twin sister AJ. Trouble arises, however, when an unknown graffiti artist appears, jeopardizing Paige's love life as well as her desire of attending art school.
'Crush' examines the bittersweet experience of adolescent love and friendships with its comedic plot and sympathetic characters, bringing a new viewpoint to the portrayal of LGTBTQ+ relationships in film. Now, if you're looking for more enjoyable films like this one, we've got just the thing for you! The majority of these films related to 'Crush' are available on Netflix, Hulu, or Amazon Prime.
Alex Strangelove (2018)

'Alex Strangelove,' directed by Craig Johnson, is a fun romantic comedy film. It follows high schooler Alex, who is happy with his girlfriend Claire until he meets Elliot, an openly gay adolescent. Though his main goal is to lose his virginity to Claire, as he spends more time with Elliot, he begins to doubt his sexuality. Alex must now decide who he truly desires before causing harm to a loved one or, worse, himself.
Alex and Paige have something in common: they're both dead set on being with the people they feel are their soul mates. However, things become tricky when each of them meets someone who unexpectedly questions all of their views and inspires them to explore a world beyond their preconceived notions. They also wind up hurting the people they were seeking in the first place — Claire and Gabi — only to be aided by them in wooing their partners.
Boy Meets Girl (2014)

'Boy Meets Girl' is a romantic comedy-drama about following one's aspirations and finding bravery in love. Ricky, a transgender woman from a rural village who desires to study fashion design in New York, is the subject of this film directed by Eric Schaeffer. She spends most of her time working as a barista and hanging out with her best friend, Robby, but when Francesca arrives, her outlook on life changes dramatically. Ricky's attraction to her gives her the motivation to work toward her objective and change her life.
Paige and Ricky share similar goals of moving away from their hometowns and enrolling in their dream institutions. When they encounter someone who doesn't fit into any of the boxes they imagine a partner to be, their lives and thinking shift in a similar way. Regardless, they learn they have a lot more in common than they thought and find the energy to pursue their dreams.
Dating Amber (2020)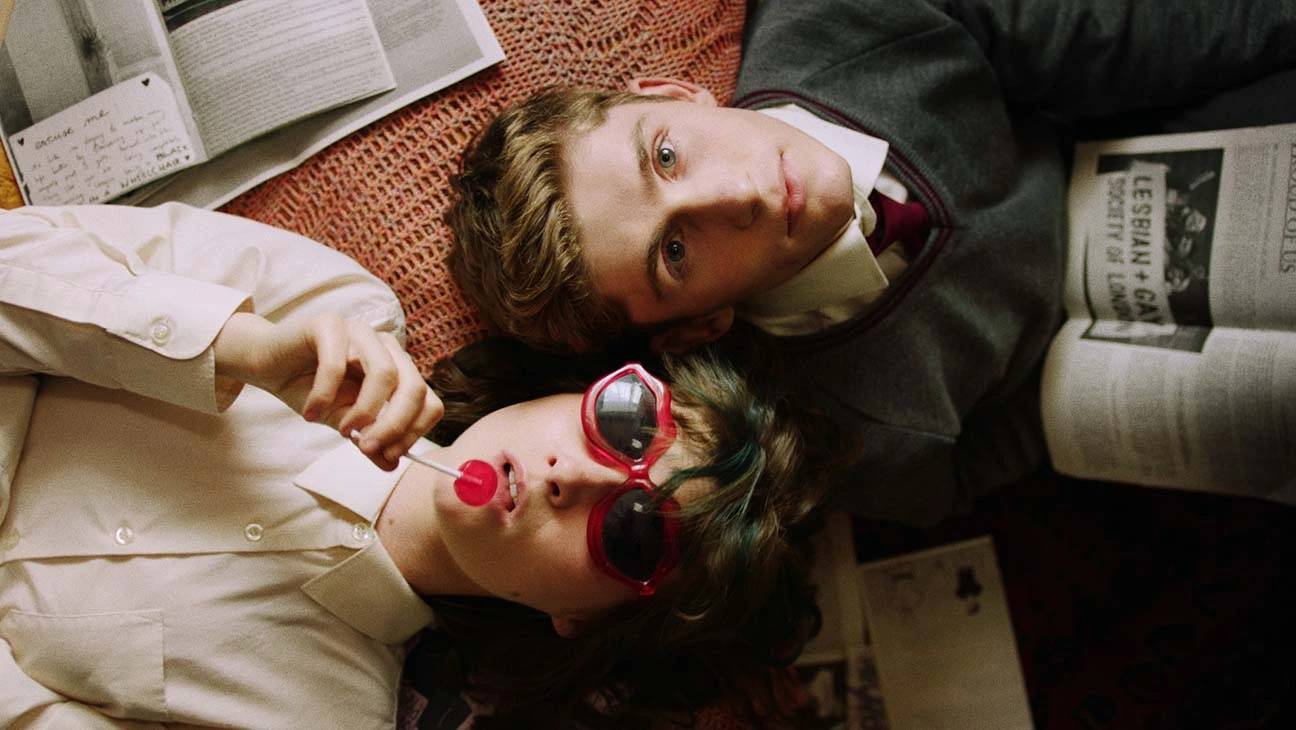 'Dating Amber' is a funny comedy about the fear of social exclusion in the LGBTQ+ community. The comedy-drama film, directed by David Freyne, follows Eddie and Amber, two gay and lesbian teens in 1990s Ireland who resolve to hide their sexuality by dating one other publicly. However, as they begin to realize their own personalities and passions, their comfortable mask begins to suffocate them.
Amber wants to leave her conservative small town and start a new life in Dublin, whilst Paige wants to study art and leave behind her comfortable surroundings. Despite the fact that their dreams are different, they both end up doing the same thing to achieve them: venturing outside of their comfort zones and doing things they would never do otherwise. Furthermore, much as Paige assists AJ in accepting herself despite her parents' limits, Amber assists Eddie in escaping the fiction he deems his reality.
Love, Simon (2018)

'Love, Simon,' directed by Greg Berlanti, is a romantic comedy-drama film about Simon, a gay high school student who struggles to tell his parents and friends about his sexuality. He finds an anonymous gay schoolmate online and immediately bonds with him over emails, falling in love with him. Just as Simon begins his search for the identity of his enigmatic crush, his classmate Martin discovers their emails and begins blackmailing him. He is trapped and must straighten everything out before losing the trust of all his loved ones.
Both films revolve around a mysterious individual who the heroes are desperately searching for while being threatened by others who want to use them for their own ends. Furthermore, Simon and Paige are stuck in their lies, isolating them from the people who care about them. However, given time, they are able to correct their errors and win back their loved ones.
Naomi and Ely's No Kiss List (2015)

The romantic comedy film 'Naomi and Ely's No Kiss List' portrays the fine line between friendship and love. The film is directed by Kristin Hanggi and follows Naomi, who has always been secretly in love with her best friend Ely, despite the fact that he is gay. To avoid squabbling over future love interests, they develop a list of males who are forbidden to both of them. Things become more complicated when Naomi begins dating Bruce, who is also interested in Ely.
Naomi, like Paige in 'Infatuation,' has a hard time getting over her childhood crush Ely. Paige joins the track team, and she starts dating Bruce to catch his attention. However, following a series of rash decisions, both protagonists eventually realize that they have fallen in love with other individuals, making them remarkably similar. All they need is a tremendous push from the people they hoped to marry to find the one they truly deserve.
The Half of It (2020)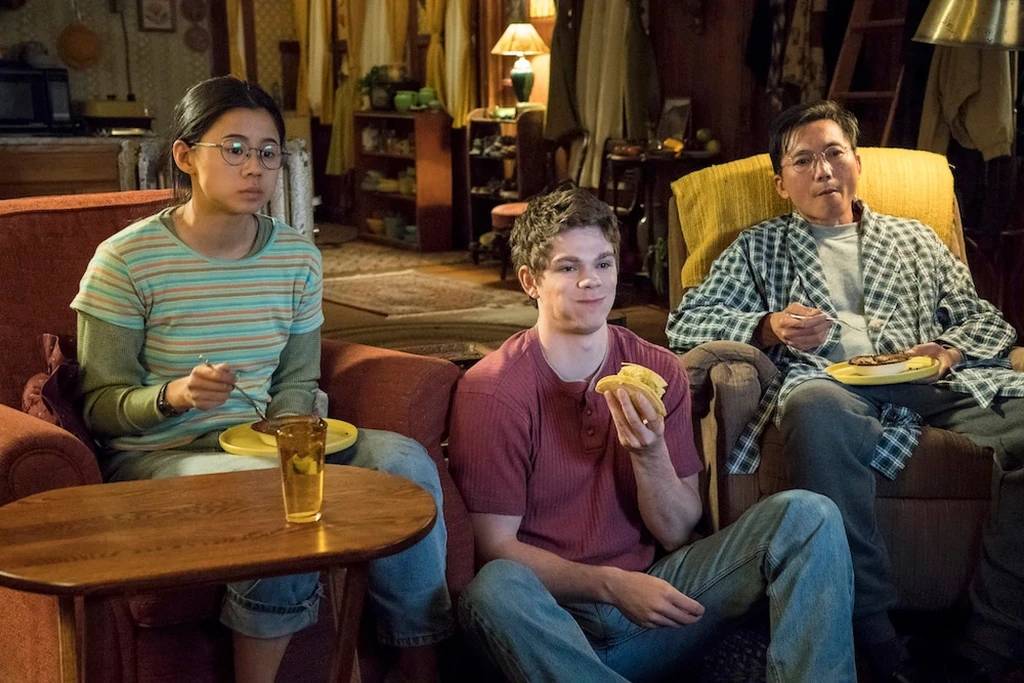 'The Half of It,' directed by Alice Wu, is a coming-of-age comedy-drama film about Ellie, a solitary adolescent who begins assisting her popular classmate Paul in writing amorous letters on his behalf to his crush Aster. While the two females become friends and fall in love, Paul begins to doubt his feelings for Aster and learns that he prefers Ellie. This creates a difficult scenario for the three of them, and they learn a lot about growing up as a result.
Both Ellie and Paige are socially shy, and assignments that push them out of their comfort zones help them find their voice. In addition, they find love in unexpected places and form friendships with others who have affections for them. Not only that, but they have loving single parents who, with their progressive ideas, assist them through their difficulty.
The Thing About Harry (2020)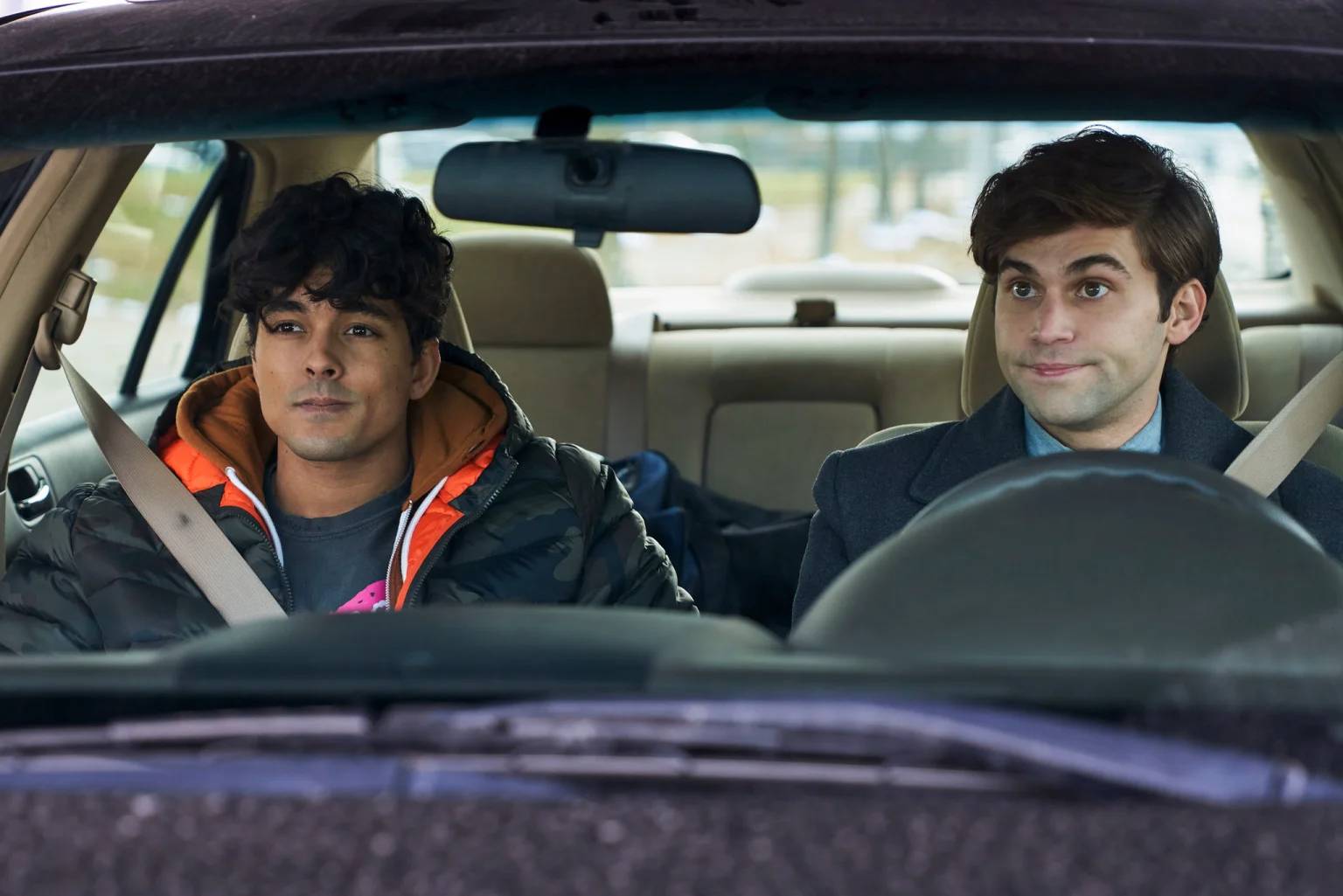 'The Thing About Harry,' directed by Peter Paige, is a romantic comedy film about Sam, a gay guy who is compelled to go on a road trip with his former high school bully Harry. When he learns that she is pansexual, they begin to grow closer, but they run through a series of problems and misunderstandings before recognizing what they mean to each other.
Sam believes Harry will be the last person he meets, comparable to Paige's initial impression of AJ as an antisocial guy who is not her type. Despite their biases, Sam and Paige wind up falling in love with people who are the polar opposite of their expectations, proving that love has no rules. Furthermore, before getting together with their soulmates, they both make efforts to pursue other people.