What other films can you compare Friends With Benefits to?
Friendship is a beautiful thing. Especially if they're the other gender.
It typically means you have someone to talk to who has a different perspective, who can show you how to handle relations with others of their gender, and with whom you can have fun. That last point isn't exactly common, but it occurs considerably more frequently than most people are willing to accept.
Friends with Benefits is a perfect example of how easy it is for two best friends who are having difficulty finding and maintaining a relationship to realize that having sex is a natural and, quite honestly, true testament to their friendship. For a select few indifferent individuals, this can remain merely physical, but for the most, events tend to snowball into revealing a far deeper truth: they're in love with each other, which is amazing.
27 Dresses (2008)

Jane is one of the friendliest individuals you will ever meet. She's been in 27 weddings and counting as a bridesmaid, and she's always prepared to put people first. Why? She's so selfless that she'll be a bridesmaid and wedding planner for her sister, who is marrying the man she adores.
Jane meets Kevin, a wedding reporter who has expressed significant doubts about the institution of marriage. Kevin agrees to cover the wedding. They begin to discover more about each other while working on the wedding and realize there is more to them than meets the eye.
27 Dresses, starring Katherine Heigl and James Marsden, is a pleasant if predictable romantic comedy about sisterhood and how far "being decent" can go before becoming "being a doormat."
Forgetting Sarah Marshall (2008)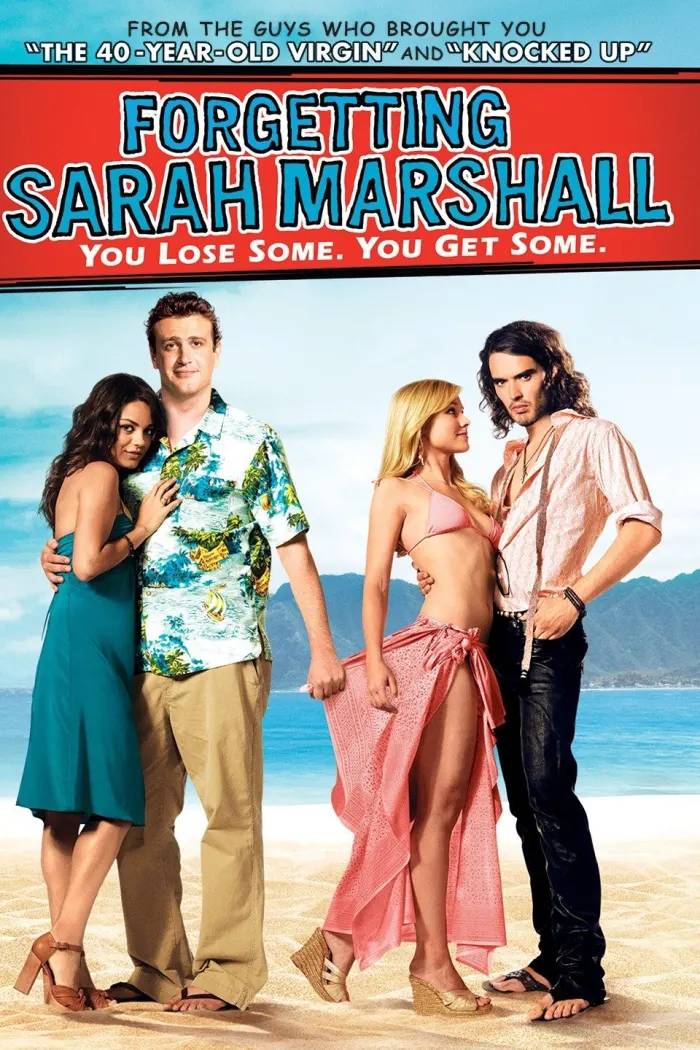 It's easy to fall into a downward spiral of self-loathing and disorder when your life as a failing artist isn't going as planned and your five-year girlfriend dumps you. This is what happens to Peter after his fiancée Sarah Marshall (Kirsten Bell) leaves him (played by Jason Segel, who also wrote the film).
No matter how much he tries to mask the pain with mindless sex and a lot of tears, every day is a disaster. He eventually makes the decision to reclaim his life, beginning with a trip to Hawaii to clear his head. When he gets on the island, he meets Rachel (Mila Kunis), a lovely and eccentric hotel employee, and things begin to look up. That is, until he learns that Sarah is also on the island, and that she has a new lover who is also a global sensation.
Rachel understands his predicament and decides to help him have a good time despite the presence of his ex. The more time they spend together, though, the more in love they become. Is Peter truly head over heels in love with Rachel, or is she just a pawn in his scheme to reclaim Sarah?
Forgetting Sarah Marshall has now become a rom-com fan favorite, receiving positive reviews from critics and audiences alike. If you like Friends With Benefits, Forgetting Sarah Marshall should be just up your alley.
Good Luck Chuck (2007)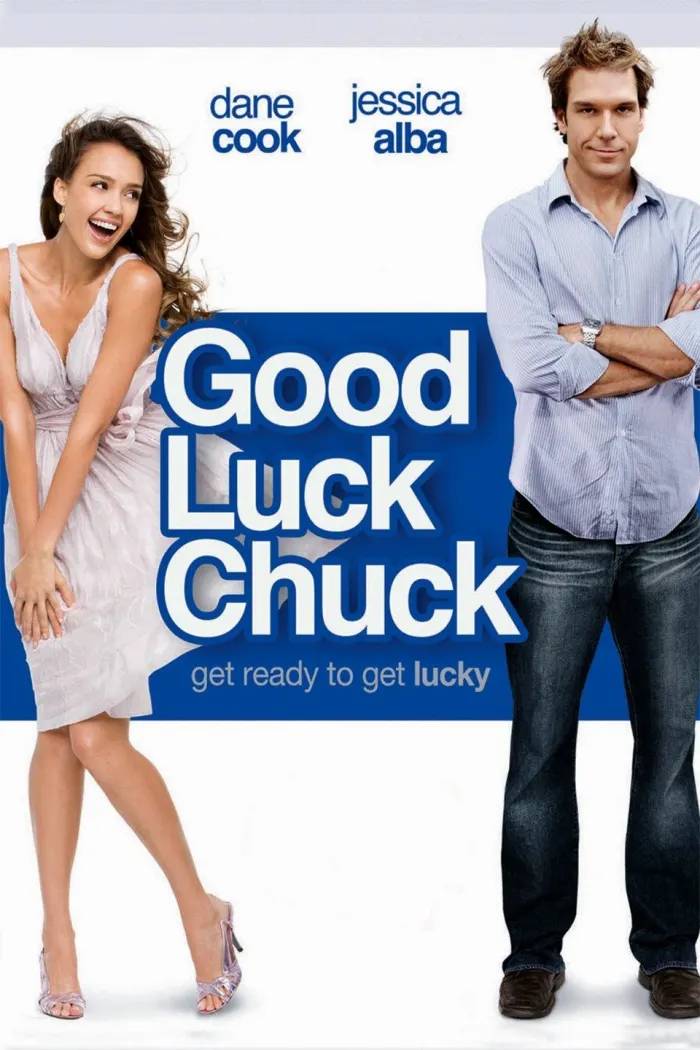 It will be rare to find a man who does not wish to be referred to by the ladies as a lucky charm. Except for Chuck, who appears to have the fortunate charm of discovering and marrying true love after they've had sex with him. It's more of a childhood curse from a goth girl that he refused to kiss.
This is Chuck's life until he meets the woman he knows is the one in his heart. Chuck starts up a friendship with her with the intention of deepening it. The dark cloud that hangs over his head, on the other hand, acts as a constant reminder that unless he finds a way to break the curse, he will lose her forever.
Best wishes Chuck, a romantic comedy starring Dane Cook and Jessica Alba, will have you laughing out loud and believing in the power of love. Never say no to goth chicks who want you to kiss them.
Life as We Know It (2010)

Love always finds a way, and death was that way in the instance of Life as We Know It. Things don't always go as planned when a married couple arranges for their two best friends to go on a date.
The couple had a daughter after a few years and designates their two friends as godparents. Things take a tragic turn when the new parents die in a car accident shortly after their daughter's first birthday, and an even more baffling one when the godparents learn that they are now the legal guardians of a one-year-old newborn girl.
They learn to put their differences aside and live together while navigating their own complicated lives, woefully unprepared but determined to do the right thing for their late friends' daughter. Katherine Heigl, who co-stars with Josh Duhamel in this Greg Berlanti-directed love story from 2010, might easily be dubbed the queen of rom-coms. Critics criticized the picture, giving it a score of 29 percent on Rotten Tomatoes and 39 percent on Metacritic. That doesn't change the fact that Life as We Know It is a delightful romantic comedy. Because it integrates child care and godparenting obligations, it's a refreshingly fascinating watch.
Love & Other Drugs (2010)

Maggie doesn't need another illness, as it's been claimed that love is a sickness. Maggie has Parkinson's disease, but she doesn't let that stop her from living her life to the fullest. She meets Jamie, a slick drug rep and ladies' man who shares her love of partying, and the two become fast friends.
Friendship turns into regular sexual encounters until they realize they're both in love and must decide whether or not to stay together. Anne Hathaway and Jake Gyllenhaal feature in Love & Other Drugs, a beautiful story about self-discovery, commitment, and life. Critics didn't seem to think so, with a Rotten Tomatoes score of 48%.
One Day (2011)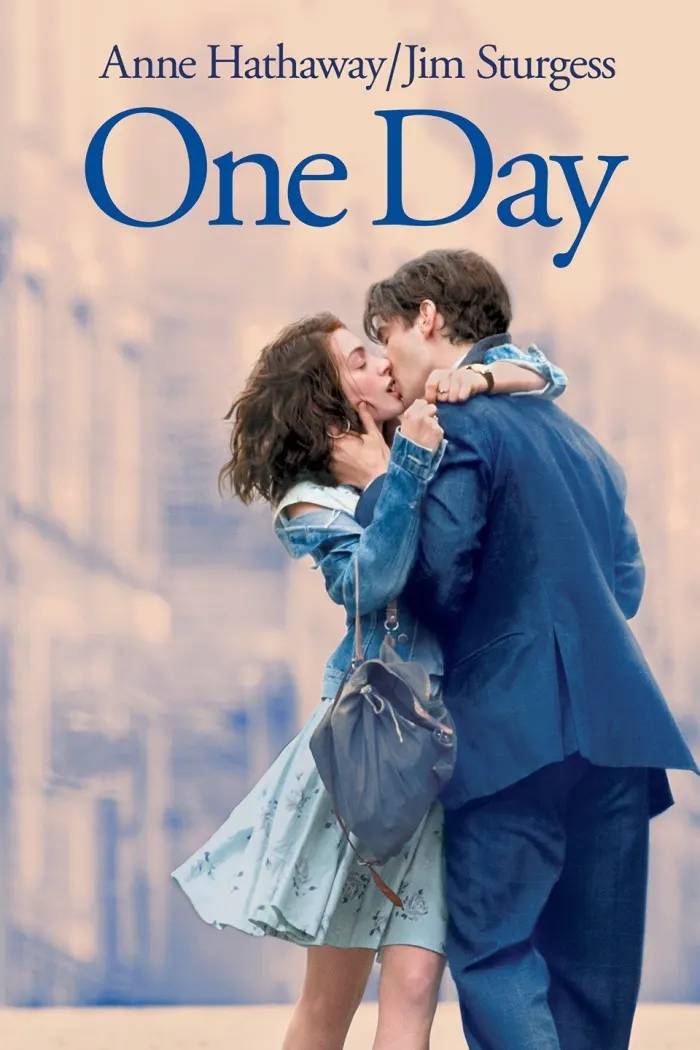 The phrase "love will find a way" is exemplified in One Day. Every year on July 15th, the characters Emma, a working-class idealist (played by Anne Hathaway), and Dexter, a pampered, philandering playboy (played by Jim Sturgess), are portrayed and where they are in their lives.
Whether they are alone, with friends, or with each other, the narrative illustrates the progression of their friendship. After a few years, it becomes clear that their friendship is more profound than either of them admits.
The film is a British-American collaboration based on the same-named novel by David Nicholls. As a romantic drama, the film was enjoyable enough, garnering a 7/10 on IMDB. However, it received a 36 percent Rotten Tomatoes rating because some reviews judged it to be lacking in depth and content.
Sandy Wexler (2017)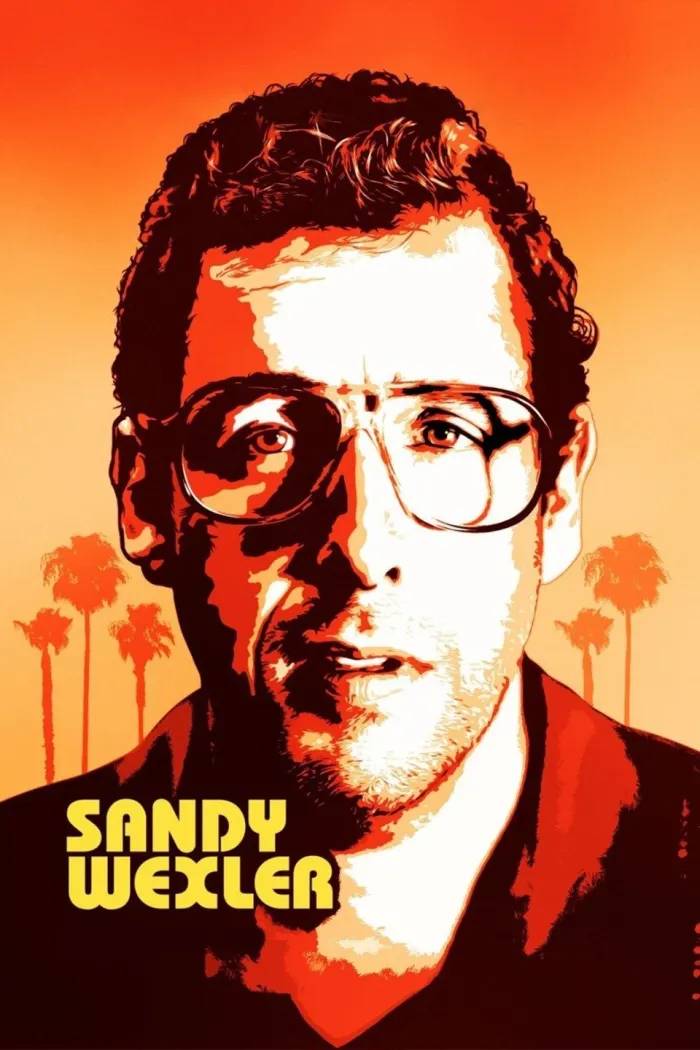 When you see Adam Sandler's name on the marquee, you know you're in for a good time. He plays Sandy Wexler, a talent manager who believes he knows everyone but actually doesn't. Sandy is tolerated rather than liked in reality.
Things start to look up, though, when Steve accidently uncovers a new talent at an amusement park, Courtney Clarke (played by Jennifer Hudson), who can sing! He immediately sets out to make her a celebrity, use whatever persuasion talents he has, which are more than adequate given her ability.
Courtney becomes a friend when she realizes that, as obnoxious as he is, he has a decent heart. The more popular she becomes, the more complicated things become, and when feelings are involved, things really start to fly off the rails.
The video is packed of laughs, with surprise cameos from a number of celebrities, including Chris Rock, Quincy Jones, Jimmy Kimmel, Vanilla Ice, Jay Leno, and Lorne Michaels, to mention a few. It turns out that Sandy Wexler is a reference to Adam Sandler's real-life manager, Sandy Wernick.
The Ugly Truth (2009)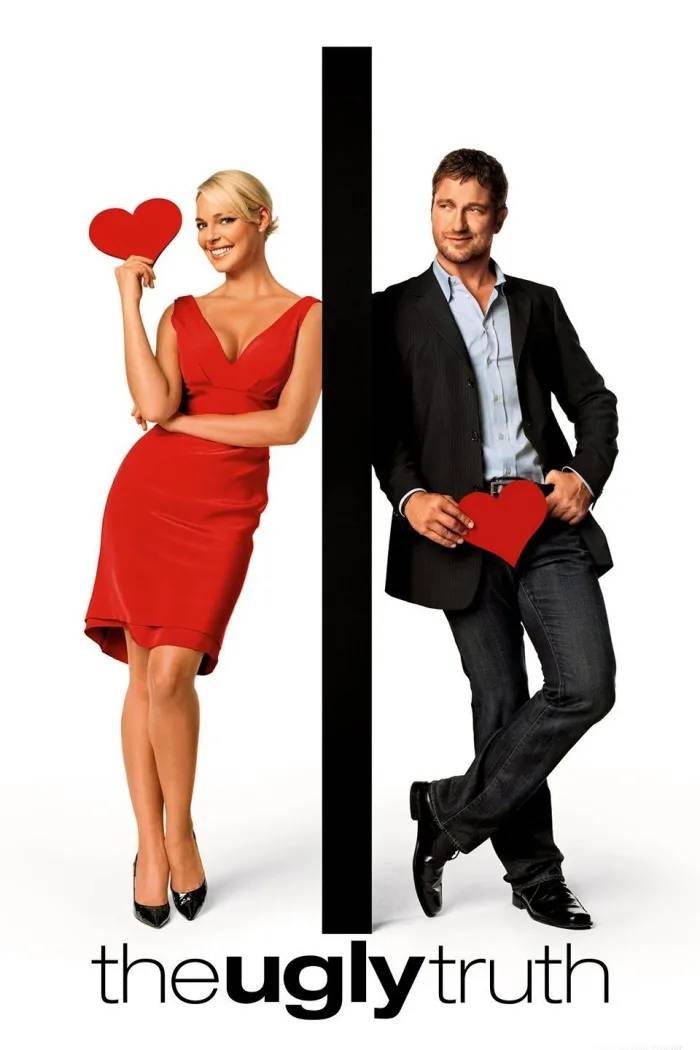 Two former combatants manage to become friends and possibly more in The Ugly Truth. Abby Richer (Katherine Heigel), a loves-to-love television producer, is forced by her superiors to team up with love cynic Mike Chadway (Gerard Butler) in order to boost her ratings.
Mike is irritated by Abby's chauvinism, and she is irritated by his doe-eyed love to him. Colin, Abby's dream boyfriend and the doctor who recently moved in next door, arrives with a gambit for the two of them. Mike bets Abby that if she listens to his advice, he'll be able to help her win Colin's heart. Abby, on the other hand, has her doubts. Mike makes Abby a deal: if his idea works, she'll have to learn to work with him whether she likes it or not, but if it doesn't, he'll leave the show. Things start to become tricky once Abby accepts.
The Ugly Truth was one of those films where critics and audiences couldn't agree, with Rotten Tomatoes giving it a 14 percent approval rating versus a "A-" from CinemaScore polled audiences. In any event, the film is enjoyable to see, with Katherine Heigel and Gerard Butler giving it the extra oomph it needs to be enjoyable.
What Happens in Vegas (2008)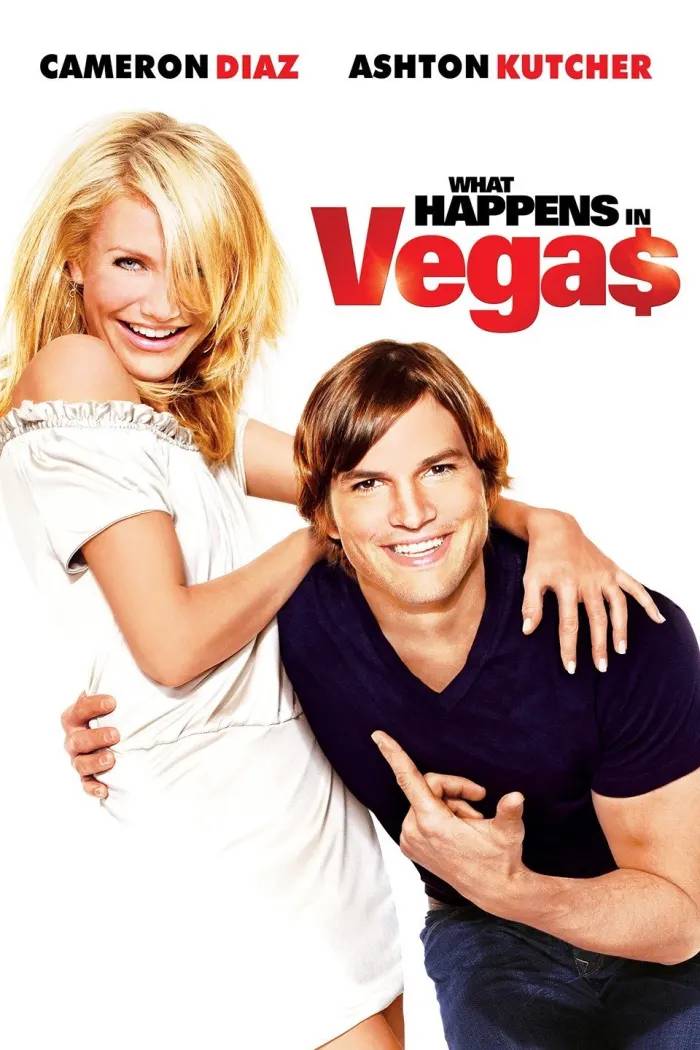 Calling the couple in What Happens in Vegas buddies at the start could be a stretch, unlike the most of the entries on this list. Joy (Cameron Diaz) is a goal-oriented, super-driven lady who chooses to take a much-needed vacation to Las Vegas after being abandoned by her lover during a birthday party she organized for him.
Her polar opposite, Jack (Ashton Kutcher), has the same notion after being dismissed from his father's construction job for being too relaxed back. Due to a booking error, they wind themselves in the same hotel, and after the error is addressed, they decide to spend the night together.
They wake up married to each other, implying that the night had been somewhat eventful. When Jack wins a million-dollar jackpot with a coin Joy gave him, they realize they've made a huge blunder and should divorce.
Despite the fact that they are still married, Joy now expects half of her husband's inheritance. No, said Jack. To make matters worse, their divorce request is denied, and they must cohabitate for six months to make things work, or the money will be tied up in litigation for an eternity. As a result, their phony marriage gets underway, with battle lines drawn.
When Harry Met Sally (1989)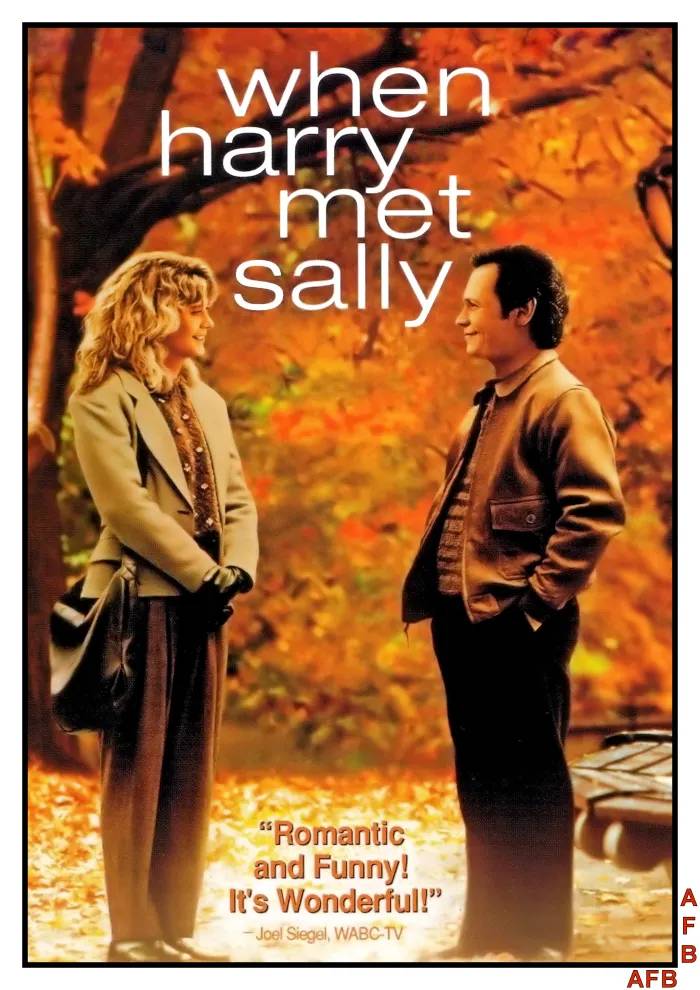 If you've never seen this classic, you're in for a treat. This film stars Billy Crystal, Meg Ryan, and Carrie Fisher. When Harry Met Sally opens with Harry (Billy Crystal) and Sally (Meg Ryan) sharing a car on their trip to New York.
The ride isn't going so well, as the two appear to disagree on a number of issues, the most crucial of which is that a man and a woman cannot simply be friends. Fast forward to their adult lives, and they cross paths again after several failed romances on both sides. They become close friends and stay that way, or at least they'd prefer to be this time, more mature and accepting of one other's beliefs.
With the gauntlet thrown down on male and female friendships and the giant S-E-X lurking over their heads, can they pull it off? Norah Ephron and Rob Reiner's When Harry Met Sally is a classic cult American love story with banter and a plot that is both amusing and genuine.
The film was well-received, with multiple award nominations and notable victories, and it now has a Rotten Tomatoes score of 90% and an IMDB rating of 7.6/10. When Harry Met Sally is available on iTunes and Google Play for download.
Our Team DCS includes 5 different writers proficient in English and research based Content Writing. We allow them and encourage them to follow the Entertainment news all day long. Our posts, listicles and even the exclusives are a result of their hard work.