The Netflix original movie "Locked In," which was directed by Nour Wazzi, transports viewers to a world of intense tension and mental anguish. The protagonist of the tale is Lina, a recent bride who struggles in her marriage primarily because of her cruel and affluent mother-in-law, Katherine. Watchers are gripped by a complex love triangle that results from a sequence of violent and terrible events, including treachery, murder, and infidelity, all of which are sparked by their growing struggle. The film deftly blurs the lines between victim and adversary as the fight between Lina and Katherine progresses, allowing viewers to wonder about the genuine intentions of each character. Fans of suspenseful films should not miss "Locked In," which has an ensemble cast that includes Famke Janssen, Rose Williams, Alex Hassell, Finn Cole, and Anna Friel. It is an exciting and absorbing examination of the complexities of human relationships.
Disobedience (2017)
Sebastián Lelio's film "Disobedience" delves deeply into the topic of forbidden love and the conflict between tradition and desire inside a tight Orthodox Jewish community. It's not as thrilling as the thriller parts of "Locked In," but rather a moving drama that delves into the nuances of betrayal. In a conservative atmosphere, the movie depicts the rekindling of a passionate romance between two women, played by Rachel Weisz and Rachel McAdams. This makes for a moving and thought-provoking story that subverts social standards. Disobedience is an emotionally charged voyage into the ramifications of forbidden love, whereas Locked In embraces suspense. For those seeking a more thoughtful setting and an intensive exploration of adultery, Disobedience is an intriguing option.
Fatal Attraction (1987)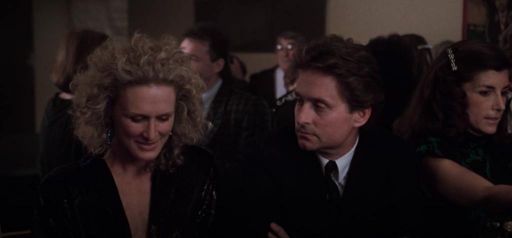 In the riveting thriller "Fatal Attraction" by Adrian Lyne, a married man's affair turns into a terrifying nightmare with disastrous consequences. In the primary role, Michael Douglas plays Dan, who is caught up in an intricate web of fixation that Glenn Close's character, Alex, has methodically woven. Similar to "Locked In," this movie explores the complex web of relationships and the terrifying fallout from adultery. Fans of "Locked In" will have an exciting and frightening time seeing "Dead Attraction," which is a must-see film with themes of all-consuming passion and the dangerous roads it may lead us down. It is characterised by its unrelenting suspense and exceptional performances.
Mother! (2017)
The psychological horror film "Mother!" directed by Darren Aronofsky stars Jennifer Lawrence and Javier Bardem as a couple whose peaceful life is upended when unexpected guests show up at their remote house, causing mayhem and anxiety. Like "Locked In," "Mother!" depicts the breakdown of an initially happy marriage before it plunges into a terrifying and unnerving spiral into lunacy. The dark underbelly of human connections is explored in both films, creating gripping and dramatic narratives that keep audiences on edge. For those who enjoy psychological thrillers like 'Locked In', 'Mother!' is an interesting pick.
Notes on a Scandal (2006)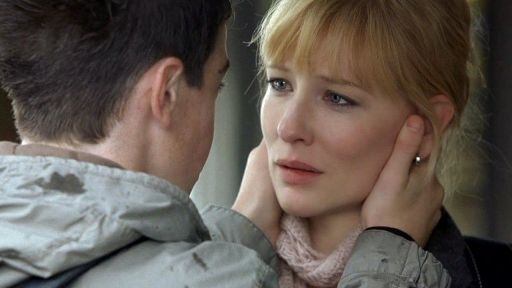 The captivating psychological drama "Notes on a Scandal," helmed by Richard Eyre, draws viewers of "Locked In" into a world of twisted connections and secret intentions. Judi Dencht plays Barbara Covett in the movie, a lonely schoolteacher who develops feelings for Cate Blanchett's character, her younger colleague. The complex interpersonal dynamics and emotional nuances of "Locked In" are mirrored in "Notes on a Scandal," as their lives become entwined in a web of secrets and manipulation. Viewers are drawn into the depths of infatuation and treachery by Dench's eerie performance and the film's compelling story. If the tension and psychological depth of "Locked In" captivated you, this movie promises to be just as captivating and engaging.
Sleeping with the Enemy (1991)
Joseph Ruben's film "Sleeping with the Enemy" narrates the tale of a lady (Julia Roberts) who is forced into an abusive marriage and pretends to be dead in order to get away from her domineering husband. This gripping thriller examines the nuances of poisonous relationships, duplicity, and the fight for liberation, and it has thematic resonances with "Locked In." The films' characters' psychological and emotional suffering is portrayed in both, resulting in gripping stories with surprising turns. Fans of suspenseful psychological dramas should definitely watch "Sleeping with the Enemy" if you liked the suspense and complex dynamics in "Locked In." It tells a powerful story of survival and empowerment.
The Gift (2015)
A seemingly routine meeting between a married couple (Jason Bateman and Rebecca Hall) and an enigmatic individual from the husband's past (Edgerton) quickly devolves into a terrifying story of buried secrets and psychological warfare in Joel Edgerton's film "The Gift." With its deft weaving of a story about addiction, deception, and the unsettling unpredictable nature of human connections, the movie creates an incredibly captivating experience that keeps you guessing right up to the very end. Psychological thrillers "The Gift" and "Locked In" both deftly examine the uncomfortable mechanics of interpersonal connections. Their themes of manipulation, hidden secrets, and the hazy boundary between victim and antagonist are common to each of them, and they provide viewers with an engrossing and thrilling exploration of the darker sides of human nature.
The Girl on the Train (2016)
Emily Blunt plays Rachel Watson in Tate Taylor's engrossing mystery-thriller "The Girl on the Train," which is based on Paula Hawkins's compelling novel. Rachel Watson is a troubled woman entangled in a convoluted web of lies, secrets, and a puzzling missing person's case. This gripping story of solving mysteries is similar to the mysterious storytelling in "Locked In," as both work to reveal the layers of the lives of their characters while obfuscating the boundaries between fact and illusion. If you enjoyed the tension and psychological nuance of "Locked In," "The Girl on the Train" is just as thrilling and will keep you on the edge of your seat the entire time.
Unfaithful (2002)
The riveting thriller "Unfaithful," helmed by Adrian Lyne, explores the nuances of adultery and its far-reaching effects. Diane Lane plays a married lady who has a passionate romance that turns into a disastrous chain of events. Similar to "Locked In," the movie deftly examines the murkier aspects of relationships, highlighting the moral conundrums and psychological anguish that its protagonists encounter. If you liked "Locked In's" dramatic examination of betrayal and nuanced human emotions, "Unfaithful" presents an equally compelling story that challenges viewers to face the complexity of desire and the disastrous results of making snap decisions.