Explore the fascinating universe of "Black Cake," which artist Marissa Jo Cerar has skillfully created. Rupert Evans, Adrienne Warren, Stephanie Jacob, and other brilliant actors are part of this compelling cast. The narrative revolves around what happens to Eleanor Bennett's two children, Byron and Benny, after her death and how they come to receive an enigmatic legacy. A voice recording and a family recipe for a classic black cake from the Caribbean are what they inherited. The siblings are entangled in a web of family secrets and hidden history that stretches across the world, from the Caribbean to London and California, thanks to Eleanor's recorded message. A lost kid, turbulent family history, long-buried secrets, and the dramatic story of a young swimmer who fled her native country on suspicion of murder are all revealed in this story. These are seven series that explore the intricate process of self-discovery, much like "Black Cake."
A Million Little Things (2018-2023)
The highly charged television series "A Million Little Things" centres on the lives of a close-knit group of friends in Boston. It focuses on their complicated relationships, their hidden secrets, and the deep effect of grief, all around the untimely suicide of one of their own. In a similar vein, "Black Cake" investigates the events after Eleanor Bennett's passing and the discovery of unrecorded family history. For fans of moving family dramas, both series provide an engrossing story about the complex relationships and the transformational potential of uncovering secrets that upend preconceived notions about the lives of the characters.
Brothers & Sisters (2006-2011)
The Walker family is the focus of the engrossing family drama series "Brothers & Sisters," which follows them as they face both emotional and professional obstacles. The ensemble cast of this play is exceptionally brilliant and includes Rachel Griffiths, Calista Flockhart, and Sally Field. It dives right into complicated family dynamics, unspoken secrets, and the aftermath of a parent's passing, much like "Black Cake." The show highlights the enduring power of familial ties as the Walker family learns family secrets and grows closer to one another when their father dies. Those who enjoy "Black Cake's" examination of obscure tales that cast doubt on a family's history will find "Brothers & Sisters" to be an engaging and profound viewing experience.
P-Valley (2020)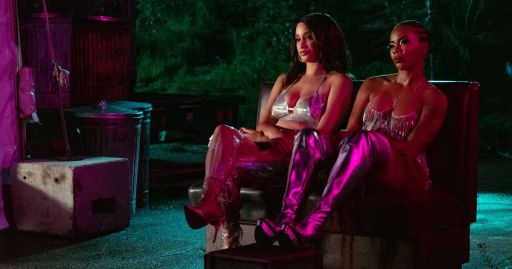 "P-Valley" is a captivating drama series that takes viewers inside the world of "The Pynk," an exotic dance club located in the Mississippi Delta. The programme, which was created by Katori Hall, explores the lives of the club's staff and customers, revealing their secrets, aspirations, and hardships. Although "P-Valley" and "Black Cake" have different settings and themes, both programmes depict people overcoming obstacles in their lives, learning about their pasts, and finding their own routes to self-discovery. These shows present fresh angles on nuanced individuals and the fortitude needed to deal with life's challenges.
Queen Sugar (2016-2022)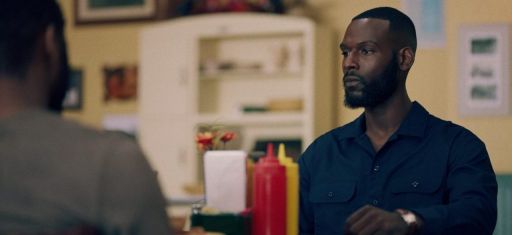 "Queen Sugar," a critically praised drama series, was created under the creative direction of Ava DuVernay and executive produced by Oprah Winfrey. The story, which is set in Louisiana, centres on the Bordelon siblings, Nova, Charley, and Ralph Angel, as they deal with obstacles that reveal long-buried secrets and concerns after inheriting their late father's sugarcane plantation. The show delves into the nuances of the African American experience in the rural South, while deftly examining race, social justice, and personal development. "Black Cake"-style emotional depth and complex storytelling, where family legacies and undiscovered experiences are central to the series, are eloquently captured in "Queen Sugar."
Six Feet Under (2001-2005)
The critically acclaimed drama series "Six Feet Under" centres on the life of the Fisher family, who own and operate a funeral parlour. The complexity of mortality, family dynamics, and personal secrets as they come to light throughout their work are all explored in this show. Similar to "Black Cake," which explores the extremely private tales that the Fisher family keeps buried, "Six Feet Under" delves into the stories that Eleanor's trip from the Caribbean to America reveals. Both programmes are engaging examinations of family and the human condition because they both focus on revealing the unexpected and upending conventional ideas.
This Is Us (2016-2022)
"This Is Us" is a poignant family drama that explores the pleasures and struggles of the Pearson family across generations by weaving together their lives. The programme explores complex family dynamics, revealing secret stories and emotional realities, and features an amazing cast lead by Milo Ventimiglia, Mandy Moore, and Sterling K. Brown. Fans of "Black Cake" should not miss it because of its gripping narrative, significant character development, and examination of long-kept family secrets. The series is an emotional rollercoaster worth witnessing, skillfully navigating themes of love, sorrow, and self-discovery while enticing viewers with its realistic characters and moving stories.
Transparent (2014-2019)
Transparent is a captivating masterwork that should not be missed for audiences who are enthralled with the complex storytelling of "Black Cake." The Emmy-winning series, Maura Pfefferman, a transgender woman played by Jeffrey Tambor, depicts the life of the Pfefferman family and was created by Jill Soloway. "Transparent" takes viewers on a journey of self-discovery while illuminating the intricacies of relationships, identity, and the effects of long-kept family secrets. Similar to "Black Cake," the program's intensely emotional examination of inner difficulties and sincere human connections results in a profoundly touching experience. For those who value "Black Cake's" unadulterated honesty and depth, seeing it is a must.