Margaret Tate is a Canadian editor who works at a publishing house in New York City. When her visa expires, she devises a plan with her helper Andrew to avoid deportation. Andrew offers to marry her and lie to the authorities in exchange for a promotion, allowing her to remain in the United States.
If you're looking for a romantic comedy, "The Proposal" is a terrific pick. It has an incredible love story with an unusual and amusing storyline. Sandra Bullock and Ryan Reynolds are great (Bullock even earned a Golden Globe nomination for her role). If you enjoyed "The Proposal," you should check out the films on this list that are comparable. They're all about finding love in the most unlikely of circumstances. Several of these films, such as The Proposal, are available on Netflix, Hulu, or Amazon Prime.
27 Dresses (2008)

Jane was a bridesmaid at 27 weddings. But now she's having second thoughts about standing by her sister's side as she marries the man she's secretly in love with. Despite being predictable at times, "27 Dresses" is a charming romantic comedy. Katherine Heigl pulls off a good performance in portraying her sister's envy. She also establishes a strong connection with the audience, which is crucial. Judy Greer is also great, and she owns every scene she's in. The cast has incredible chemistry, giving the film a distinct charm and sense of humour.
Bride Wars (2009)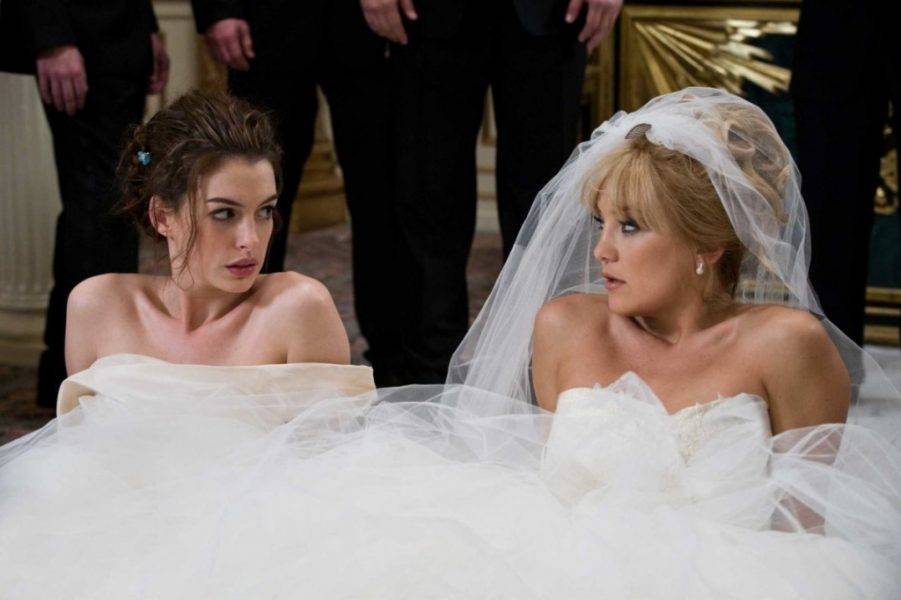 When two best friends (Kate Hudson and Anne Hathaway) have their nuptials on the same day, they become rivals. Aside from weddings and celebrating love, "Bride Wars" explores a friendship that has been damaged due of competitiveness. Because they know every tiny secret you've confided in them, best friends might turn into your worst foes. "Bride Wars" is the ideal girl flick, with a unique concept and a cast of fantastic Hollywood actors. It not only has some amazing jokes and amusing situations, but it also has a cast that isn't too serious about themselves.
Confessions of a Shopaholic (2009)

Rebecca Bloomwood is constantly battling her buying compulsion. When she gets an unexpected job writing for a financial magazine, she's forced to write about something she doesn't care about. However, she suddenly understands that in order to be happy, she may need to overcome her "shopaholic" condition. "Confessions of a Shopaholic," starring Isla Fisher, Hugh Grant, and Krysten Ritter, is an entertaining comedy about achieving true happiness.
Family Plan (2005)

Charlie Mackenzie's company was just acquired, and she is now determined to please her new employer Ed in order to advance in her career. Following a misunderstanding, Charlie is forced to hire an actor to play her spouse when she invites her employer and his wife to a party. The spiral of lies, on the other hand, becomes more difficult to maintain. In terms of plot and tone, "Family Plan" is extremely similar to "The Proposal." They're both entertaining romantic comedies with terrific chemistry between the actors.
Holiday Engagement (2011)

Hillary (Bonnie Somerville) hires an actress to play her fiancé during a four-day Thanksgiving holiday at her parents' house because she is afraid to tell her family she has been dumped. "Holiday Engagement" is a fun light comedy for individuals who appreciate romantic comedies. It's one of those films that will brighten your day and make you feel happy. Jordan Bridges and Bonnie Somerville have a great chemistry together.
How to Lose a Guy in 10 Days (2003)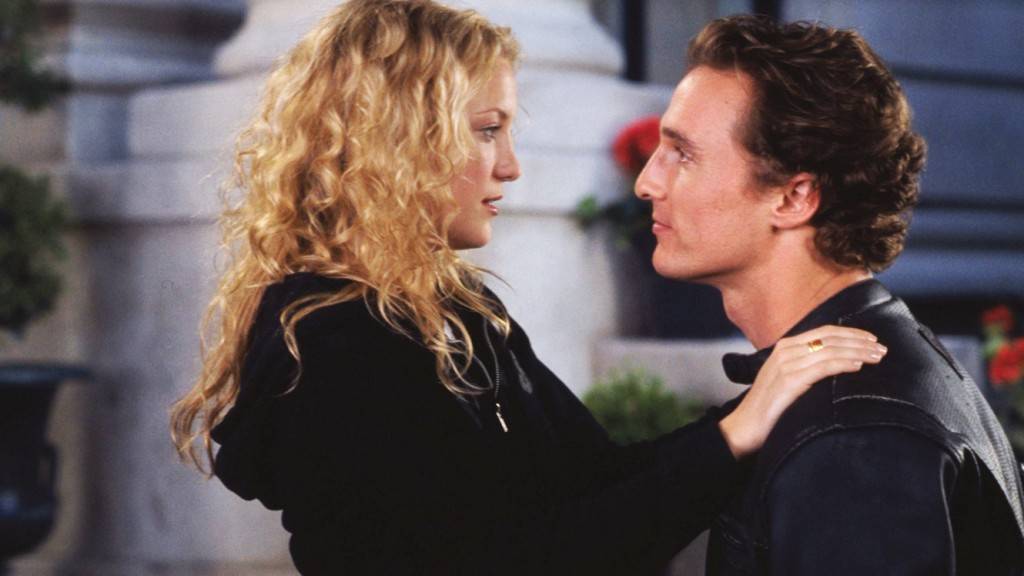 Andie Anderson and Benjamin Barry may appear to be a typical couple. That is not the case, however. Benjamin bets that he can make a woman fall in love with him in 10 days before they start dating. Andie, on the other hand, was given the task of writing "How to Lose a Guy in 10 Days" for the magazine where she works. Not only are Kate Hudson and Matthew McConaughey hilarious together, but they also have a fantastic chemistry. As a result, "How to Lose a Guy in 10 Days" rapidly became a major hit and an instant classic in the romantic comedy genre. It's a must-see for anyone looking for a fun and amusing film.
Laws of Attraction (2004)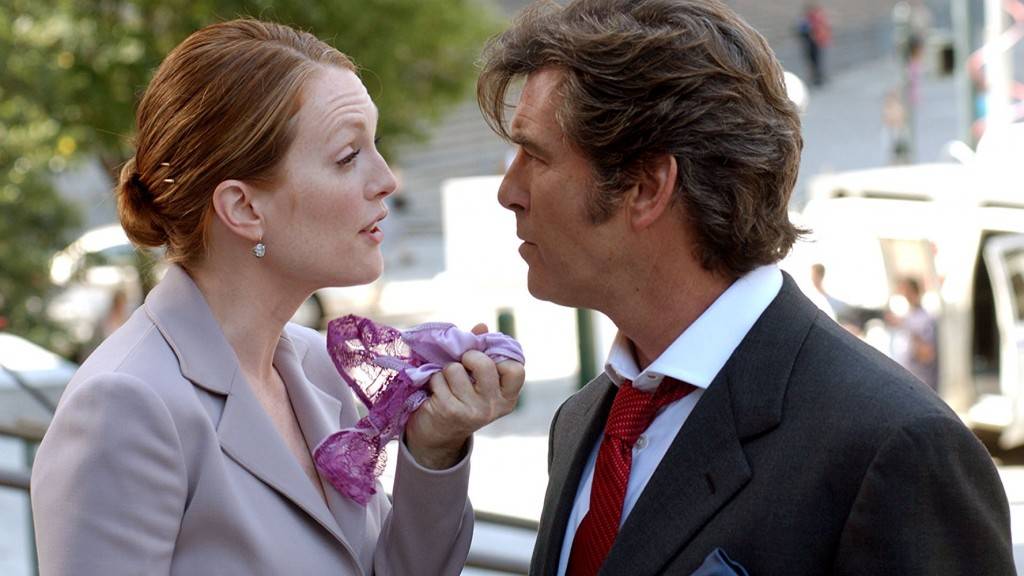 Audrey Woods and Daniel Rafferty are two divorce attorneys in New York City who are continually pitted against one another. Their competition grows when rock star Thorne Jamison and his wife Serena hire Audrey and Daniel, respectively. This rich divorce case will mess with their heads, and they'll end up marrying each other after a few drinks. However, when they awaken, they must confront what has occurred. "Laws of Attraction," starring Pierce Brosnan and Julianne Moore, is a unique twist on the romantic comedy genre. This film contains a lot of chuckles and gags thanks to its superb storyline and performers.
My Fake Fiancé (2009)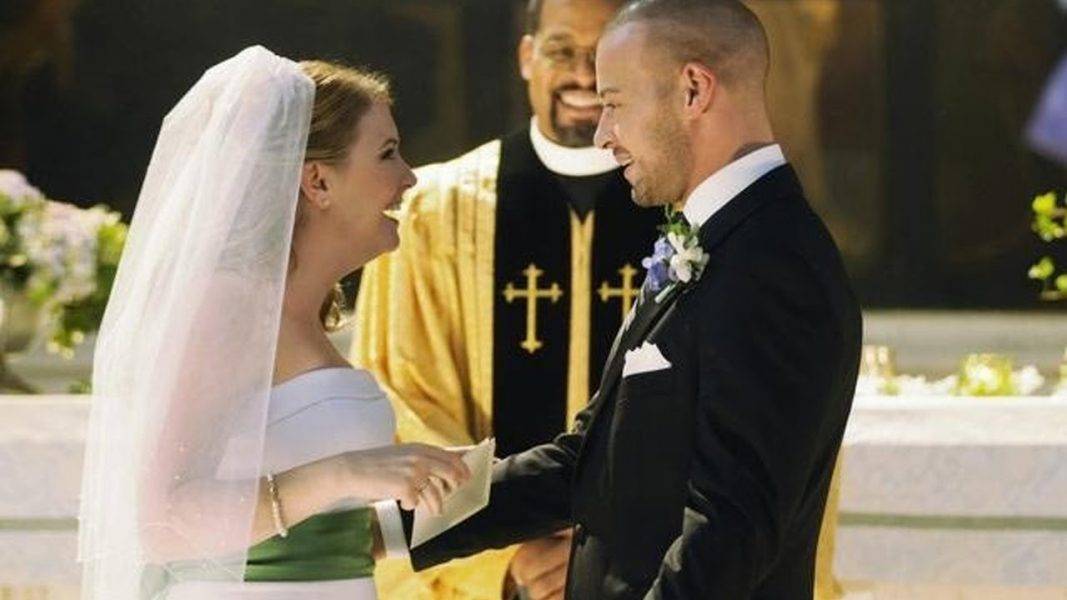 Jennifer (Melissa Joan Hart) and Vince (Joey Lawrence) are in need of money and plan to create a fake engagement and wedding simply for the gifts in "My Fake Fiancé." This family film demonstrates that when you marry, you are marrying their entire family, not just one person. The main characters don't realize it at first, which leads to a lot of amusing incidents. Although there are some predictable parts, you will feel wonderful and satisfied in the conclusion.
The Accidental Husband (2008)

Emma Lloyd is a successful radio talk show personality known as "Real Love." People enjoy her logical and mature relationship advice, which is why her radio show is so popular. She is also engaged to Richard Braxton and is preparing to write her first novel. Emma's suggestion to a woman to break up with her fiancé is followed. The bereft man, on the other hand, seeks vengeance. As a result, he and a friend hack Emma's documents and marry her to Patrick. Emma now has to find this mysterious man and obtain an annulment. But life is seldom that straightforward. Uma Thurman, Jeffrey Dean Morgan, and Colin Firth feature in "The Accidental Husband."
The Break-up (2006)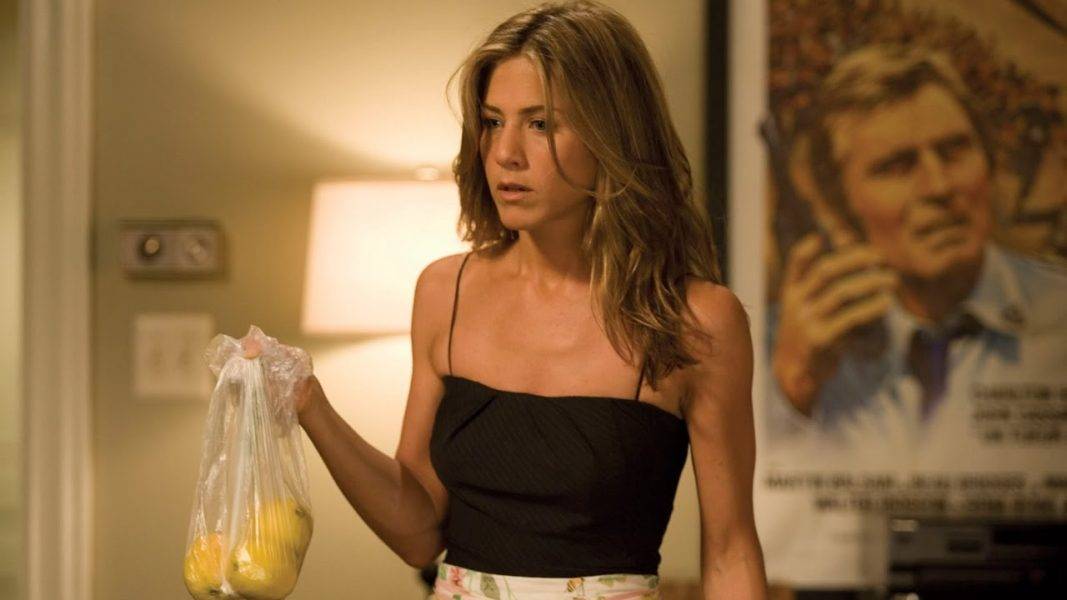 Brooke Meyers believes her immature boyfriend Gary Grobowski does not respect her and decides to break up with him in order to make him miss her. He, on the other hand, misunderstands her genuine intentions and, on the advice of family and friends, initiates a sex war. It's a risky assignment to center a film on the unpleasant side of dating, but it appears to be simple in this case. The film becomes pleasantly interesting by giving a different perspective than we are used to. As a relationship in difficulty, Vaughn and Aniston provide genuine performances, and their chemistry is perfect.
The Ugly Truth (2009)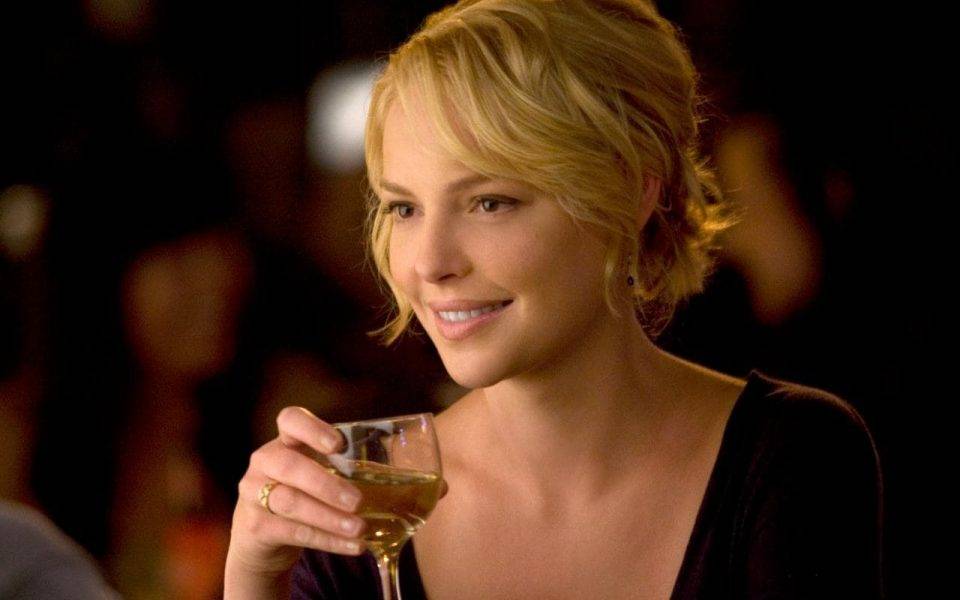 Abby Richter, a romantically challenged morning show producer, is thrust into a series of offensive tests by her correspondent in order to establish his relationship ideas and assist her in finding love. However, this has an unintended consequence. "The Ugly Truth," starring Katherine Heigl and Gerard Butler, is a romantic comedy that resembles a "war of the sexes." The entire plot is quite amusing, and the style of humor will appeal to a wide range of audiences.
The Wedding Date (2005)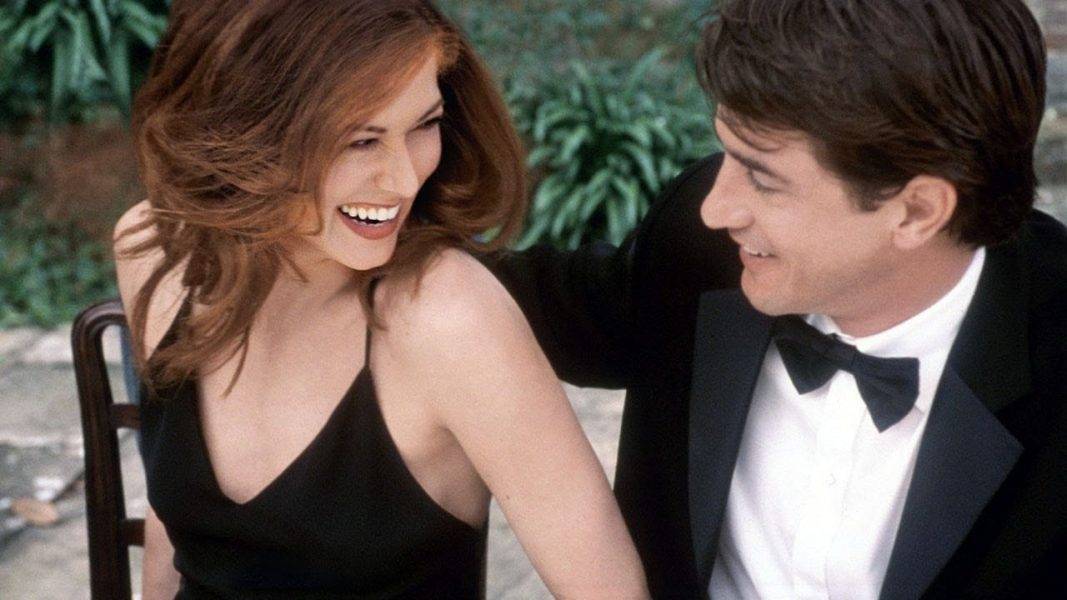 Kat Ellis hires a man to pretend to be her lover during her sister's wedding to avoid being confronted by her ex-fiancé and family. This, however, has certain unintended consequences. "Wedding Date" is a romantic comedy featuring unique characters and a surprising plot. It will surprise you with its twists, in addition to its stunning location. Debra Messing and Dermot Mulroney are also quite humorous and have fantastic chemistry. If you liked "The Proposal," you'll adore this.
Valentine's Day (2010)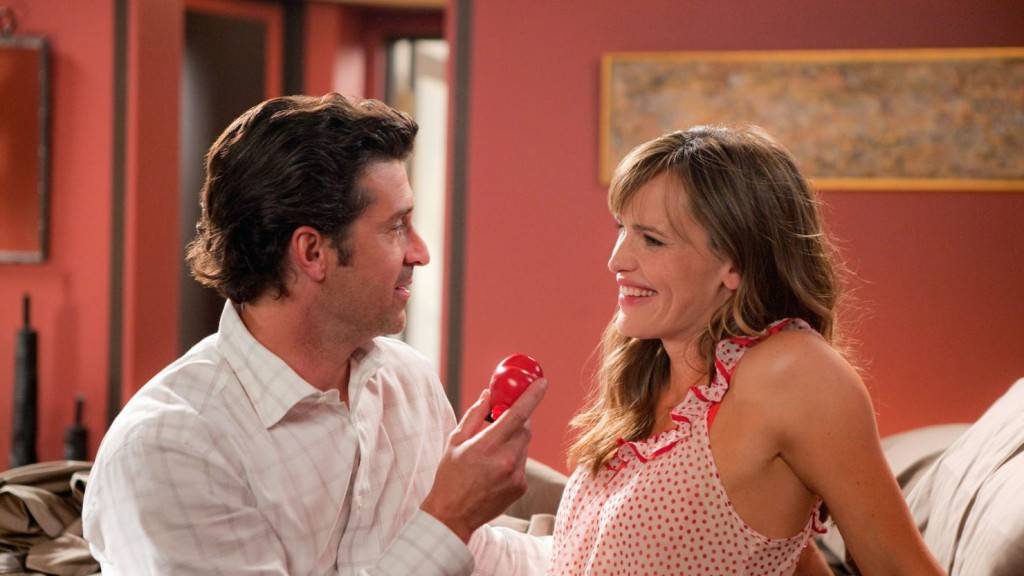 Valentine's Day may be a difficult holiday to navigate. Couples and singles alike have high hopes for the 14th of February. In "Valentine's Day," we follow a group of Los Angeles residents who are striving to make ends meet at this time of year. Some of the excellent players in this large and amazing group are Jessica Alba, Jessica Biel, Bradley Cooper, and Anne Hathaway. The cast, in addition to having wonderful chemistry, does an excellent job at presenting real-life circumstances. In addition, the film boasts a superb director, an air of unpredictability, and excellent language (with some good one-liners).
What Happens in Vegas (2008)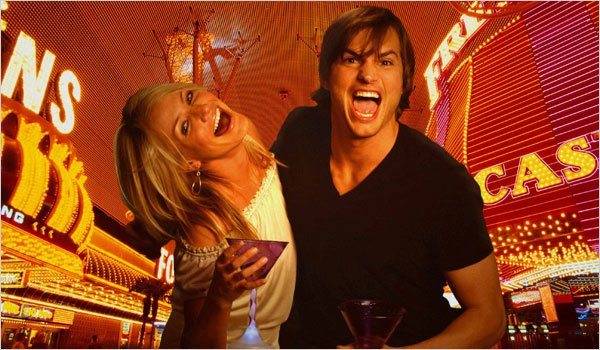 This narrative is set in Sin City and revolves around two people who discover they have married after a night of debauchery, with one of them winning a large prize after playing the other's quarter. They are now both attempting to obtain all of the funds, but this is proving to be a difficult effort. "What Happens in Vegas," starring Cameron Diaz and Ashton Kutcher, is a romantic comedy with a fantastic sense of humor.
Our Team DCS includes 5 different writers proficient in English and research based Content Writing. We allow them and encourage them to follow the Entertainment news all day long. Our posts, listicles and even the exclusives are a result of their hard work.