MTV's 'Newport Harbour: The Real Orange County' follows the lives of kids from wealthy families in this Californian region as they navigate the ups and downs of adolescence. The reality television programme follows in the footsteps of "Laguna Beach: The Real Orange County," which chronicled tumultuous friendships and romantic relationships. It first came out in 2007 and dealt with teen drama's struggles. Thus, it is not surprising that fans have continued to wonder about the cast's location years later. Therefore, if you're also interested in learning more about them, look no further since we have all you need right here!
Where is Chrissy Schwartz Now?
Chrissy had hoped to get married to her co-star Clay Adler before leaving reality television in 2008. They shared a social media evocation of their love and adoration for one another, but they were unable to make things work. Ultimately, the couple chose to cancel their 2013 wedding, and soon after, they permanently split up. Since then, Chrissy has moved on and looked into several alternatives.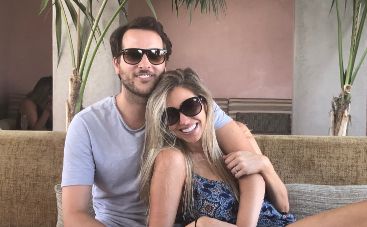 Chrissy is currently employed by USG as an architectural sales representative and is based in Newport Beach. This University of Southern California alumnus previously served as ADP's district manager and even as the sales director for a company that provided mortgage advice. She is equally content on a personal level. In 2021, the television personality and Kohl Kaufman got married. At the Crssd Music Festival in 2015, the pair connected through shared friends. Kohl is currently a Senior Director at Masimo, and together with his wife, they have a fuzzy mutt named Sandy. The young pair is clearly headed for multiple accomplishments, despite the fact that they want to keep most aspects of their private lives private.
How Did Clay Adler Die?
17-year-old Clay's experience on the reality programme came to a close with him standing hand-in-hand with his high school girlfriend Chrissy Schwartz. He now has a flourishing career and limitless chances ahead of him. But in the end, the pair was unable to make things work. Nevertheless, he made an effort to avoid being constrained and even strove to expand the boundaries of his potential. He started acting because he had a distinctive personality and knew how to perform in front of the camera. He appeared in shows such as "The Fish Tank" and "Make It or Break It." He even made friends with Jennifer Lawrence at this time.
But soon after, disaster struck. On March 25, 2017, Clay and his pals made the decision to scout the desert and shoot some targets. Unexpectedly, though, the surfer enthusiast turned the gun on himself and fired while aiming for his head. The next day, at the age of 27, he passed tragically from this self-inflicted gunshot wound in a hospital. The television star had a history of mental illness, but a subsequent check revealed that there were no evidence of drugs or alcohol in his blood.
Where is Allie Stockton Now?
Allie earned a Bachelor of Law degree from the University of Arizona when her stay at "Newport Harbour" came to an end. She soon went back to California and started working in production and entertainment. She actually started off as an executive assistant and an events producer. Later on though, she branched out into account management and worked as an account executive for a well-known modelling agency. This former television personality then plunged into marketing after developing her experience profile. At Dick Clark Productions, she held the position of Senior Manager of Communications and Marketing.

But as of late, Allie serves as the CEO and Founder of her own public relations company, Press House. In addition, she oversees the company's finances and commercial expansion as the CFO of NoiseHouse Inc. Allie experiences the same happiness in her private life. In Ibiza in 2019, the television celebrity and Daniel Bailey got married in front of their son. Although the couple prefers to keep their private life private, they are still moving forward and have now welcomed a second child into their family.
Where is Grant Newman Now?
View this post on Instagram
While in "Newport Harbour," Grant not only grew close to Clay and Chase but also had a reputation for being a happy person. But he has been under the radar ever since. Years later, he did make an unannounced cameo appearance on season 15 of "The Real Housewives of Orange County," but that's it. Although it is known that the television star has been dating Lauren "Penni" Baffone since that year.
Where is Sasha Dunlap Now?
Sasha enjoyed her friendship with her cast mates and grew close to them over the course of her time on the show. She no longer seems to be involved in their lives, though, and she rarely communicates with her former co-stars. She also prefers to keep her private and personal details a secret.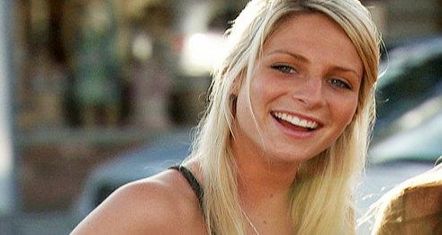 But from what we can gather, Sasha chose to play tennis at Wheaton College in Illinois after graduating from Newport Harbour High. Then, it seems as though she went back to California, where she is presently employed by Advantis Global as a Creative Producer. She hasn't given her online fans any additional information about her life. We yet remain hopeful that she is sharing many victories with her loved ones.
Where is Chase Cornwell Now?
Chase was born in Huntington Beach, but his family eventually moved to Newport. The teen was then cast as one of the actors in "Newport Harbour: The Real Orange County." He became a fan favourite due to his laid-back demeanour and capacity for laughter in the face of adversity. Many viewers who had grown attached to Taylor Geiney on the show pondered the future of the young couple. Unfortunately, soon after the show ended, the pair started to drift apart. Chase has maintained a relatively quiet profile ever since. The television celebrity prefers to keep both his personal and professional life under wraps.
Where is Taylor Geiney Now?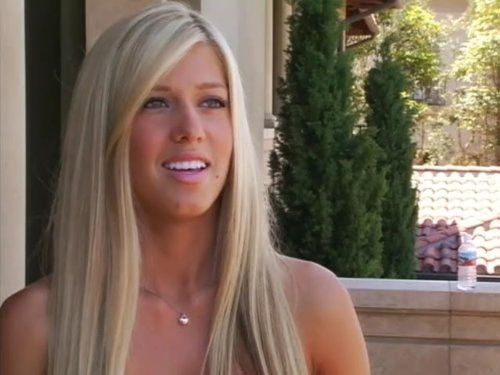 Taylor made an impression on audiences with her friendly demeanour and stunning appearance, and she immediately won people' affection and adoration. Taylor was drawn to Chase throughout the series and hoped to discover a meaningful connection with him. However, the couple's romance ended abruptly because they were unable to make it work. Taylor hasn't been in the spotlight since this reality television after that. Sadly, it appears that she does not have a public social media account where she can update her followers on the most recent events in her life. She yet keeps moving forward of her own volition.