The heinous murder of Anne Searle inside her home in The Brickfields, Stowmarket, Suffolk, just before 10.30 p.m. on December 30, 2017, is covered in Peacock's "Meet, Marry, Murder: Searle." Her husband, Stephen Anthony Searle, a former Suffolk County Council member and general election candidate for the UK Independence Party (UKIP), instantly admitted to the murder. We've got your back if you want to know more about the case, including why he killed his wife and what actually happened to him. So let's get started, shall we?
Who Is Stephen Searle?
When Stephen Anthony Searle, a former member of the UK Independence Party (UKIP) on the Suffolk County Council, was found guilty in December 2017 of the savage murder of his wife, Anne Searle, his life took a dark turn. The programme claims that Stephen and Anne got hitched in 1972 while still in their teen years. Jessica Anne, a Northern woman who subsequently went by Anne, lived in Arbroath, Scotland. Anne was originally from the North. She and her family relocated to Glasgow, where she later met Stephen, a Royal Marine.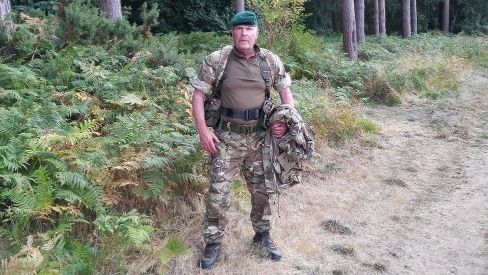 Stephen served in the Royal Marines from 1963 to 1993, a period of three decades. The family, which included their three boys Gary, Stephen, and Christopher, also relocated frequently, as military families frequently do. The Searles moved to Suffolk after leaving the military, acquired the Stag Tavern, and transitioned into civilian life. Stephen appeared to have successfully transitioned from the military to civilian life because he also performed other professions on the side. He had a darker side, though, which the show revealed by immersing the audience in the Searle household.
Stephen entered politics when he was elected to the UKIP Suffolk County Council for Stowmarket South in May 2013. His time in office, however, was brief because, in May 2017, he was defeated by Nick Gowrley, the head of the Conservative council. Then, in the 2017 General Election, he ran as the UKIP candidate for Central Suffolk and North Ipswich, where he garnered the fewest votes out of five candidates. It was upsetting to learn that he had murdered his wife, Anne, by strangling her to death on December 30, 2017, in their Stowmarket home.
He called the emergency services as soon as the murder was committed and admitted, "I've just killed my wife," albeit with a very casual demeanour. Despite their prompt arrival to the site, the paramedics were unable to save Anne. Her cause of death was "compression of the neck," according to the results of the post-mortem examination that was performed the following day. She would have lost consciousness due to the pressure being placed to her neck within seconds, according to a forensic pathologist, and would have died after enduring pressure for several minutes.
According to court documents, Stephen brutally murdered his wife by using chokeholds he learned about during his military training. Thus, on January 2, 2018, he was accused of murder and placed under arrest at South East Suffolk Magistrates' Court. This case was quickly transferred to the Crown Court due to its seriousness. Following that, witnesses and friends gave horrifying details of Stephen's prior abuse of his wife. Even one of his kids' ex-partners alleged that he had made a gun threat against her in the late 1990s at a pub they ran together.
Where Is Stephen Searle Now?
This horrifying story was confirmed by another witness, who purportedly added that Stephen had fired a shot at Anne while aiming his weapon at her during a domestic dispute. Additionally, she categorically linked her husband's acts to the black bruises she had on her arms in 2017 when her coworkers later testified they had seen them. Despite this, Anne never filed any charges, claiming the length of their marriage as a justification. The relationship between the Searles was described in this Peacock original episode as being highly tumultuous due to his short temper and her apparent drinking issue.
Victoria Searle, the spouse of one of the couple's sons, also disclosed that Stephen had allegedly made threats on Anne's life and fought with her physically in the days before her death. Days prior to her untimely passing, Anne had even written a mysterious note on Facebook that stated, "Happy Christmas… I'm hoping to still be around in 2018. We'll find out. The unsettling post acted as a foreboding precursor to the catastrophe, even if the authorities later disregarded its connection to the murder.
It turns out that Anastasia Pomiateeva, the mother of his grandson and Gary's lover, and Stephen had been having an adulterous relationship before the murder. He allegedly met her in 2005 while working at a neighbourhood bowling alley, and despite her indicated interest in his son, he persisted in pursuing her. The relationship allegedly started in March 2017 when he allegedly made a sexual advance towards her within the Suffolk County Council headquarters. He sent obscene photos and pursued a sexual relationship obstinately.
The family learned of Stephen and Anastasia's affair within a month after it started, which happened in April 2017. Thus, the prosecution claimed that he killed his wife in order to avoid getting a costly divorce. In July 2018, his murder trial was held at Ipswich Crown Court. He asserted that he had acted in self-defense and that Anne had tried to attack him with a steak knife in his defence. But regrettably, on July 17, 2018, the jury returned a guilty verdict after three and a half hours of deliberation. Stephen was given a life sentence with a 14-year minimum term.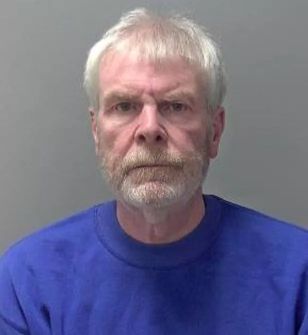 Bill Mountford, a former leader of the UK Independence Party, expressed sympathy for both Stephen and his murdered wife, prompting fire from groups like SafeLives, which fight against domestic violence. Bill Mountford, a former politician, told BBC Suffolk after the verdict that Stephen was still "a friend" and that "these things happen." "I still regard Stephen as fundamentally a decent man who has found himself in situations outside of his control," he continued. Although I don't in any way support it, I was quite saddened to learn of his conviction. Therefore, it looks that Stephen is still imprisoned today, most likely in an HMP facility.