Nowadays, it can be difficult to find a good psychological thriller movie, but director Lorcan Finnegan does a fantastic job with "Nocebo." The protagonist of the tale is a driven fashion designer who must bravely deal with an undiagnosed disease. Both her spouse and the physicians are astounded by the unusual symptoms. A Filipino caretaker eventually comes into their lives and reveals the awful truth that caused the family to fail. The Filipino-Irish film, written by Garret Shanley, stars Eva Green, Mark Strong, Chai Fonacier, and Billie Gadsdon. The spectators are left perplexed by a number of plot-related aspects of the movie that are never fully addressed. Don't worry; we have all the information you need to understand how "Nocebo" ends right here. Spoilers follow!
Nocebo Plot Synopsis
The conflict between Christine and Felix over who will drop Roberta, often known as Bobs, off at school opens the film. When the pair is prepared to depart for work, Christine eventually drops Bobs off. The parent is shown ignoring their daughter and focusing only on their work, which establishes the tone for the rest of the film. A couple kids are getting ready for a picture shoot as Christine enters the office and changes up their costumes. Christine creates children's clothing for a living and is very skilled at it.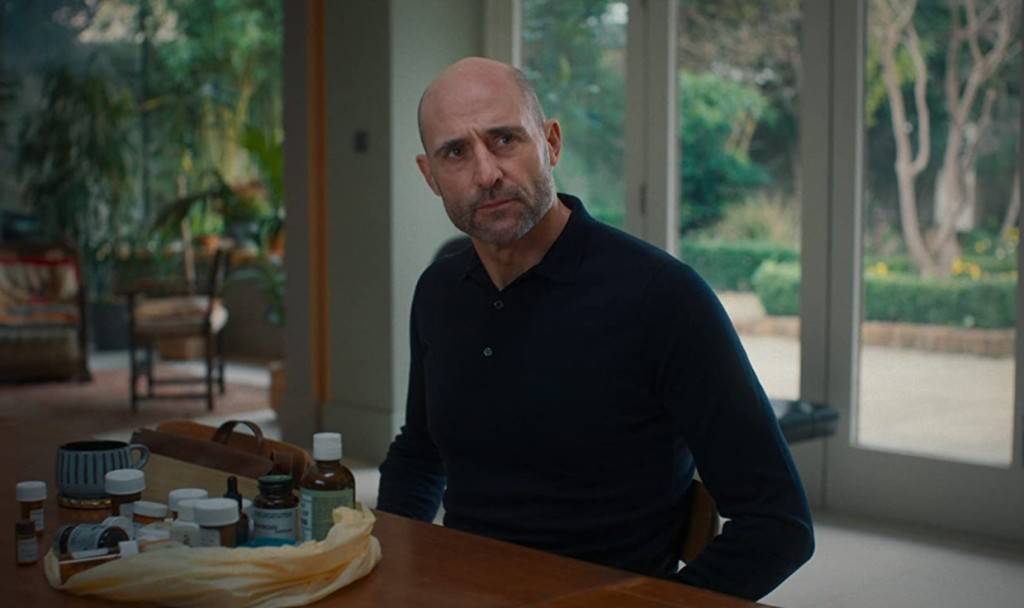 She exits the building to take a call when she receives news of a terrible occurrence. She also notices a dog in front of her that has ticks on it. The ticks spread to Christine as the dog approaches her cautiously and shakes itself. Despite her cries and shouts, no one comes to save her. Christine's neck's back is being invaded by a tick, which is visible doing so.
Eight months later, Christine is shown struggling with her health and taking medication. Due to their lack of knowledge of how to make her feel better, Felix and Bobs are concerned for her. She has trembling, rashes, headaches, and even memory loss, forgetting some everyday tasks. Diana, a Filipina, claims Christine invited her to the residence when she shows up one day. Christine, however, is unaware of the same. She unwillingly makes place for Diana and welcomes her.
Flashbacks in the novel allow us to glimpse Diana's earlier years. Her memories depict her adolescent years, her private life, and even the birth of her daughter. Diana offers to assist when she notices Christine is in need. As a Healer, or Umu as she is known in their language and culture, Diana makes herself known. She relies on natural ingredients and folk treatments to feel well. But as she recovers, we also see that she is developing a sinister trait. Diana hoards things like hair, nails, and even blood from Christine. She keeps everything in a temporary altar along with her other medical equipment.
Felix does not have a lot of faith in Diana and has his worries. He tries to speak with Diana but is unsuccessful. The moment their pet Big Bird flies around Felix, throwing him off balance, she cautions him to use caution on the stairs. Felix slaps the bird away, killing it in a bid to save himself. Due to his distress, Bobs becomes friends with Diana. Diana slowly integrates herself into Bobs' life, despite the fact that he doesn't like her.
Under Diana's bed, Felix discovers Christine's misplaced medications. Christine kicks her out of the house as a result. Diana urges Bobs to help her stay there permanently now that she has her on her side. Bobs tells Christine a fib concerning the whereabouts of the drugs in Felix's vehicle. Felix descends to give Christine some space after their argument. Big Bird unexpectedly surfaces as Felix climbs the stairs, causing him to stumble and suffer serious injuries. As soon as Felix was admitted to the hospital, Diana made a clear path to Christine, and the movie's finale saw her pursue revenge.
Nocebo Ending Explained: Why Does Diana Make Christine Work On The Sewing Machine?
Diana leaves the house, and Christine begins to feel anxious once more. She takes her medications even if they don't help. Every day, her problems get worse. Diana returns to the residence unmolested, and Felix is now in the hospital after being charged with stealing the medications. Instead of healing Christine this time, she says that the problem's source needs to be addressed.
Diana forces Christine to use the sewing machine while she shows her a glimpse of the incident that connected their paths. Christine is forced to confront the costs she is bearing as well as the heinous crimes her ambition committed. Diana used to go to a fabric shop where many ladies sewed clothing for a high-end fashion label to make some additional cash. It turns out to be Christine's brand exclusively. The oppressive heat and constant work to reach a quota make for terrible working conditions.
Christine meets Diana's daughter Anina at the class and even takes a photo with her. She even lauds Diana for her efforts. Christine observes there is no lock on the door where employees enter and exit. She gives the manager instructions to keep it secured so that the clothing is tracked. She also requests that the manager increase the workload. She cites the phrase "finding a way where there is a will" in response to his claim that the quality will suffer.
After Christine's recommendations are put into practise, the working conditions get worse. Diana made Christine work at the sewing machine specifically so she might experience the negative effects of her ambition as they were felt by other employees. She made everything miserable for all the ladies who worked there by imposing such severe rules. Christine is forced to own her errors by Diana, who also won't let her give up. Christine continues to run the machine as she becomes engrossed in Diana's vision.
Christine's want for more is likened to a parasite that engulfs a host and robs them of everything. It's plausible to suppose that this is the reason Diana decides to use a tick as her motif, making Christine pay for her deeds in the end. The film also highlights a negative influence of capitalism, which frequently ignores humanity and fundamental human needs. "Nocebo," a portrayal of today's materialistic world, forces viewers to consider the effects of people's insatiable desire for achievement.
Does Christine Die?
Christine is continually yelled at by Diana, who also forces her to sew nonstop. She makes Christine suffer in the same way that the other ladies in the class did. We finally see why Diana disdains Christine in the vision. The factory's appalling circumstances caused a fire that completely destroyed the structure. Diana goes outside to collect water for her daughter Anina when something occurs.
She begs and screams to be allowed inside but is unable to return and save Anina. Numerous workers perish in the fire as a result of the locked exit door. The workers could have escaped the fire and saved their lives if it had been open. This is how Christine's unrelenting ambition results in the deaths of both Anina and the workers.
As Christine watches bodies burn and cry in agony, Diana recreates the entire experience in her eyes. Christine even witnesses Anina squinting before eventually catching fire. In this cruel tale of retribution, Christine burns just as Diana's beloved daughter Anina passes away. When Felix gets home, he discovers his wife burned to ashes on the sewing machine. She can still be seen wearing her fortunate shoes, which let him identify her. Christine's life comes to a dramatic end as she receives the results of her actions, and not even her lucky shoes could change karma.
What Happens To Bobs?
Diana gains Bobs' trust by being incredibly kind and sweet to her, and they become friends. She even forces Bobs to tell her mother a story about the medications, accusing Felix of stealing the drugs. Diana executes her strategy and exacts revenge in order to win back Christine's favour.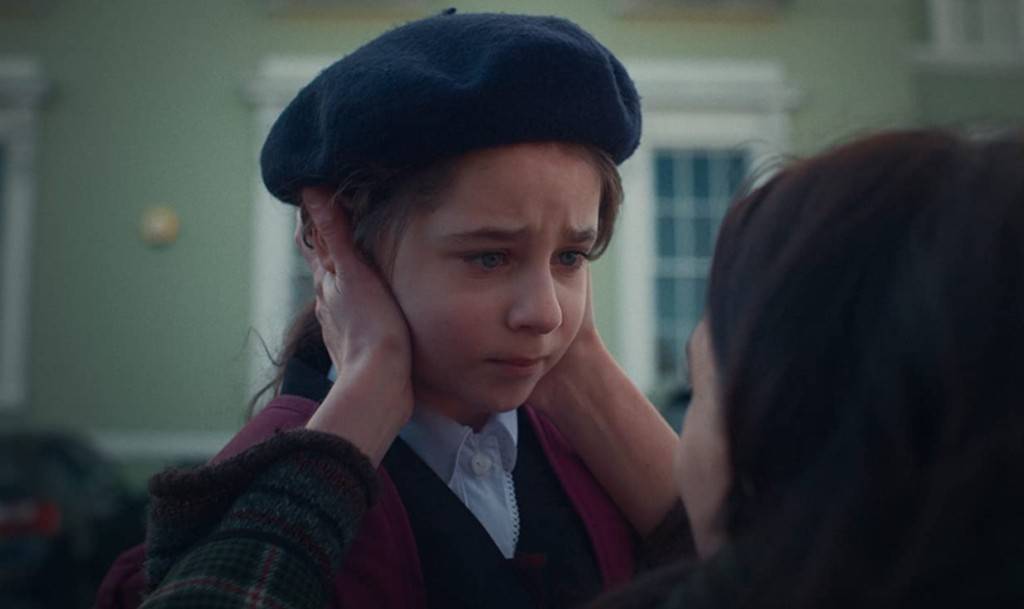 Diana explains to Christine that an Umu is a powerful being as she heals her. They have the power to either completely destroy you or heal you. They comprehend the world in a way that normal people do not. However, it is advised against being close to an Umu when they pass away. The cause is that when they pass away, their souls enter surrounding bodies as they leave their own. Diana experienced this when she was a little girl, endowing her with the abilities of an Umu.
At first, it seems as though Diana will adopt Bobs and raise her as a daughter after Anina passes away. However, she does something worse and endows Bobs with an Umu's strength. In "Nocebo," the Umu spirit is portrayed as a young crow. Diana's soul leaves her and enters Bobs, causing Bobs to carry on the great beings' heritage. Bobs are seen gathering plants and stones in the final scene. When she catches a sight of Diana, she understands that Diana kept her pledge to be with Bobs forever.
What Happens To Diana?
Diana instructs Bobs to go to the garden and look up when Christine passes away. Diana leaps off the terrace and crashes to the ground. When Bobs informs Felix that she saw Diana flying earlier in the film, there is a hint of this moment in the foreshadowing. Diana wanted to punish Christine's daughter like Anina had been punished by Christine after she had gotten her retribution.
Diana passes away, and Bobs is standing over her body. Bobs receives the power to heal and destroy from the Umu's soul, which is manifest as a tiny nestling.
Being a binge-watcher himself, finding Content to write about comes naturally to Divesh. From Anime to Trending Netflix Series and Celebrity News, he covers every detail and always find the right sources for his research.