'Nineteen to Twenty' is a Korean reality series on Netflix that follows a variety of young people whose Korean age is nineteen at the beginning of the show. As everyone tries to create meaningful relationships, various new connections inside the show are made with the start of the new year and the cast members turning twenty. Noh Hee-ji and Kim Pyeong-seok have been one of the most captivating couples to watch throughout this show, and their endearing love story has won the hearts of practically every single viewer. If you're wondering if the couple is still together, don't worry—we've got you covered!
Noh Hee-ji and Kim Pyeong-seok's Nineteen to Twenty Journey
Actually one of the first eight students to enrol in the 19 School, Noh Hee-ji made a lot of close friends. Although it didn't look like she was interested in any of the on-screen gentlemen, her pleasant and outgoing demeanour won over the audience. Nevertheless, Lee Ji-min won the election for class president, and she was elected vice president. On Day 3, however, when the new students were welcomed into the class, things began to shift.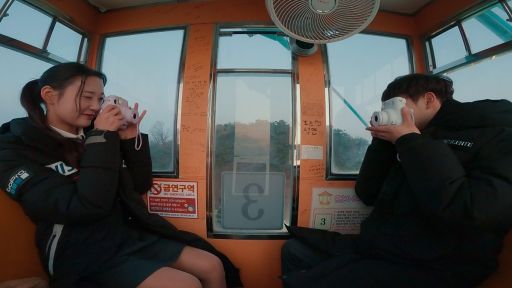 Hee-ji was drawn to Kim Pyeong-seok the moment he stepped foot inside the 19 School. The two had the opportunity to get to know one another better because they were paired up to seat together in class. The two appeared to be inseparable as they neared their 20th birthdays and even seemed to enjoy each other's company during the group tour of the theme park.
Following their relocation to the 20 House, the cast members eagerly anticipated the countdown to their turning 20. Hee-ji was excited to go on a date with Pye ong-seok after that specific development and was happily delighted when he took the effort to ask her out. Hee-ji was unprepared for his candour about dating because of his typical social awkwardness, but she enjoyed it nonetheless.
Although Hee-ji and Pyeong-seok were unquestionably close with their housemates, their relationship was unmatched. They were completely fixated on one another when it came to romance. In reality, Pyeong-seok was adamant that Hee-ji was the only person in his life during his impromptu date with Choi Ye-rin. When Pyeong-seok inadvertently broke a glass after one of their casual dates, causing Hee-ji's eyes to itch, it was clear that he cared for her.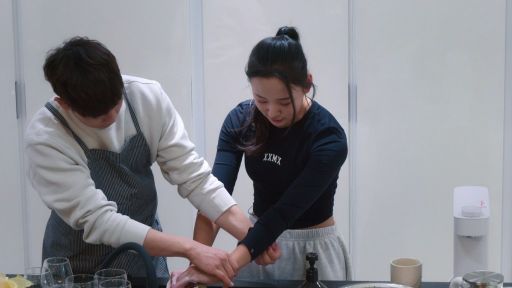 Pyeong-seok was upset about this and was unsure of how to talk to Hee-ji about this. He was already scared that he might be the cause of her tiredness (not realising that Hee-ji had been putting out metaphorical heart-break-induced fires left and right for others). She quickly allayed his worries, though, and the two kept deepening their bond. Even though they were one of the first couples in the programme to become established, Pyeong-seok and Hee-ji did not go on a dream date for the longest period owing to a variety of reasons. In the end, they decided to spend a nice day together on a cruise ship, which they both thought was appropriate. The day ended with Hee-ji kissing Pyeong-seok on the cheek.
Are Noh Hee-ji and Kim Pyeong-seok Still Together?
View this post on Instagram
Hee-ji and Pyeong-seok have not disclosed any relationship updates as of the time of writing. We believe the two are still together given their time spent together on the show. After all, not only was their relationship one of the easiest during the entire process, but it also gave viewers some of the most touching moments. Additionally, they both follow each other on Instagram, which at the very least suggests that they get along. The two appear to be content with their different lifestyles and have been outspoken in their praise for the whole Netflix series experience. We wish them both the very best and envision them having amazing futures.
View this post on Instagram
Our Team DCS includes 5 different writers proficient in English and research based Content Writing. We allow them and encourage them to follow the Entertainment news all day long. Our posts, listicles and even the exclusives are a result of their hard work.