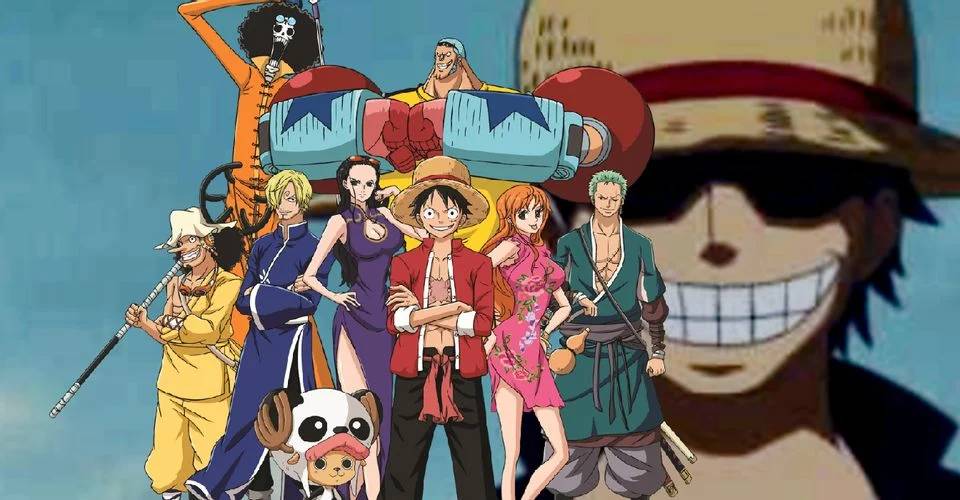 One Piece Explained Joy Boy And It Changed Things Forever
Joy Boy has always been one of One Piece's most enigmatic characters, and there has been very little evidence of his existence for the past 900 years, until now. Nico Robin first mentions Joy Boy in One Piece chapter 628, when he reads from the Ryugu Poneglyph in Sea Forest. Joy Boy has been mentioned several times since then, but in chapter 1044, a significant portion of Joy Boy's lore was disclosed for the first time.
Nico Robin mulls over the old Ryugu Poneglyph in Sea Forest, speculating that it could be a letter of repentance to the Fishmen. After understanding the true history of the world at Laugh Tale, Gol D. Roger, the former Pirate King, expressed his longing to have lived in the same era as Joy Boy. Despite the Gorosei and World Government's continued suppression of confirmation of Joy Boy's existence, both of these pieces of information led followers to assume that he was a significant character in history. Also significant is the notion that "Joy Boy" is a mantle worn by whoever is seeking to free the globe from oppression, rather than a person. This theory is bolstered by King's confidence that Kaido may be a Joy Boy-like figure, as well as Kaido's loss of faith in Luffy's ability to be Joy Boy.
This notion was proven right in Chapter 1044, when Zunesha declares that he can hear the "Drums of Liberation" once more, and Joy Boy has returned. Luffy's heartbeat and his Devil Fruit Awakening are synchronised by these drums. Additionally, the chapter flips to Gorosei's perspective, revealing that Luffy's Devil Fruit is actually a Mythical Zoan, the Hito Hito no Mi: Model Nika, rather than the Gomu Gomu no Mi. The warrior who wields Nika's power is supposed to provide the user's body unrestricted physical freedom, limited only by their imagination. Furthermore, this description corresponds to the concepts of freedom weaved throughout One Piece, as one of the Gorosei states that the one who holds the Hito Hito no Mi: Model Nika is "the embodiment of the warrior of liberation" by putting smiles on the faces of people around him.

All of this material combines to show two crucial components of One Piece's mythology. To begin with, Luffy does not appear to be the reincarnation of Joy Boy; rather, it appears that "Joy Boy" is only a term given to whoever has the potential to liberate the globe. Second, that the Hito Hito no Mi had abilities in the past: Model Nika, as Zunesha, a centuries-old entity, equates the Awakening of this Devil Fruit with the presence of his long-lost companion.
Joy Boy's true nature is revealed in a way that perfectly fits within One Piece's established storyline. Despite some fans' fears that Luffy would be shown to be the reincarnation of Joyboy, this has not proven to be the case. The ancient Joy Boy's existence only serves to emphasise the themes of inherited will, as his will is still being carried out over 900 years later through Luffy and the Hito Hito no Mi itself. Though the world of One Piece has been rocked by this momentous discovery, there is still more to learn about the ancient Joyboy's background and his link to the World Government, which has been hunting his Devil Fruit for generations.