The decision by James "Jamie" MacKenzie Fraser to travel to Scotland with his wife Claire Fraser and nephew Young Ian is shown in the seventh season of the historical television series "Outlander" on Starz. Young Ian meets a wounded William Ransom, Jamie's son, when Jamie is compelled to fight in the Revolutionary War before he can leave America. The two siblings who saved the soldier's life, Denzell and Rachel, are introduced to him by Ian. Ian and Rachel become acquainted and spend a sweet time together as William recovers from the potentially fatal accident. We set out to find out whether they become a couple in the series after seeing the same thing. So, here is what we discovered! Spoilers follow.
Will Young Ian and Rachel End Up Together?
Young In the fourth episode of the seventh season, Ian first meets Rachel when he brings a wounded William Ransom to the Hunters' home so that Dr. Denzell may perform emergency surgery to save the soldier's life. After originally considering amputating one of William's arms, Denzell and Rachel work together to save his life. Ian chats with Rachel as William is getting well, and they have fun together. Ian is compelled to join Jamie and Claire as they join the Rebels to fight the Crown, so they are forced to part ways before they can deepen their newly formed bond.
Regardless of Ian's departure, we may anticipate his reunion with Rachel because their paths are certain to cross once more. Ian and Rachel re-convene at Fort Ticonderoga in Diana Gabaldon's 'Outlander' books, which serve as the series' inspiration books, only for them to develop feelings for one another. Then Ian tries to kiss Rachel, but she rejects him. Despite having strong feelings for Ian, she struggles with whether to date him because he is a violent man and she is a Quaker. After that, Ian departs for Scotland, but their reunion is not permanent. Ian travels back to the United States with Claire rather than remaining in his native country with his mother and father.
In the meantime, Arch Bug discovers Ian's emotions for Rachel and tries to damage her in order to get even with Jamie's nephew for killing his wife Mrs. Bug. William then steps in to save them and takes out Bug. Ian informs Rachel that he would become a Quaker for her, despite the fact that it goes against his nature, because of his emotions for her. However, Rachel makes it abundantly clear that there is no need for this because he is "her wolf" and will return to her when they are reunited as a couple.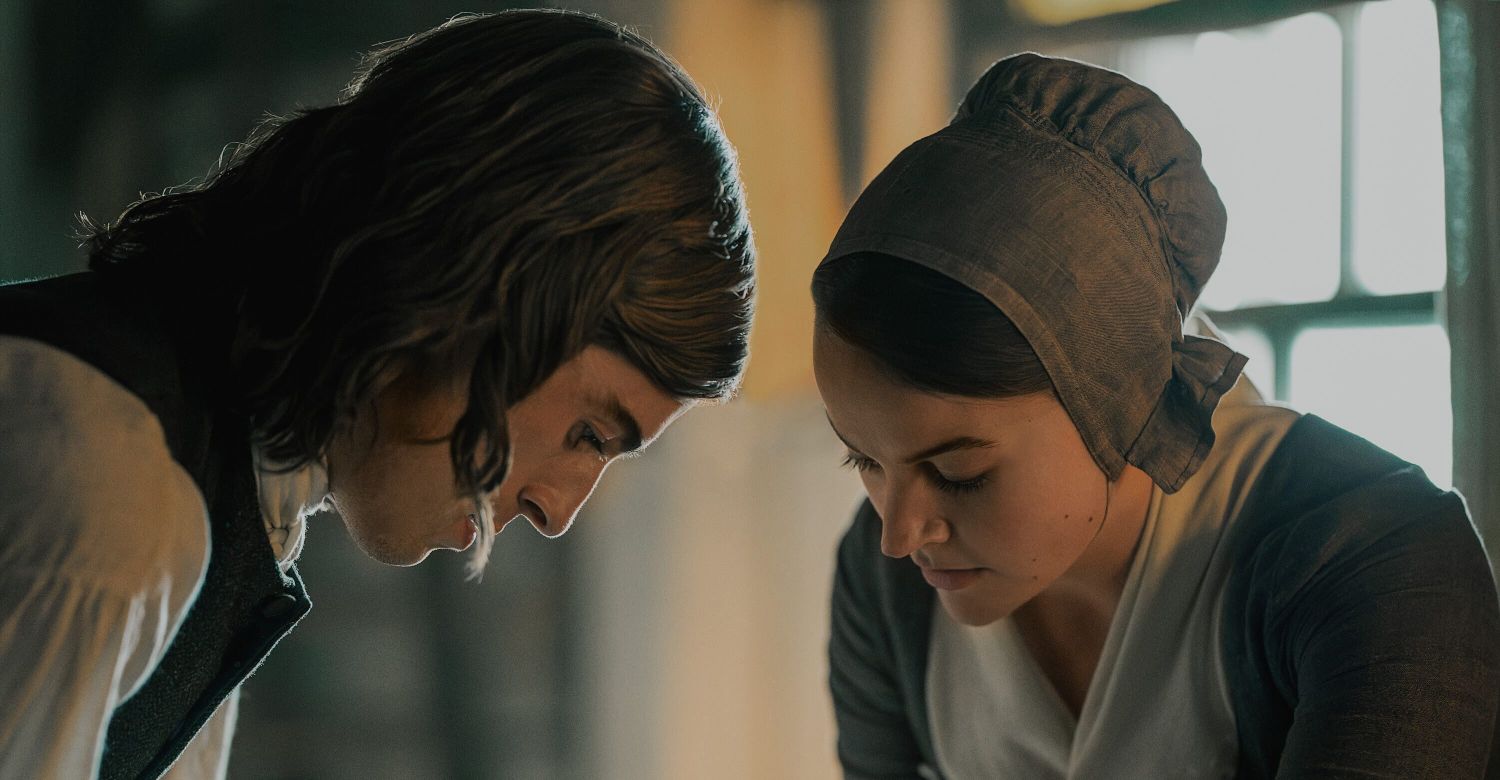 The eighth "Outlander" book, "Written in My Own Heart's Blood," has Rachel and Ian meet William before she tells the soldier that she and Ian got engaged. After learning the news, William, who has feelings for Rachel, is devastated. He hits his cousin and has him arrested for assaulting a soldier. William receives a furious slap from Rachel after she confronts him about it, and he responds by forcibly kissing her. Rachel later meets William's father Jamie to inform him of what happened to his nephew after they part ways on bad terms. Jamie intervenes in the situation and forces William to free Ian.
Philadelphia is the location of Ian and Rachel's 1778 nuptials. Then, in 1779, Ian and Rachel wind up on Fraser's Ridge, North Carolina. Early in June 1779, they both welcome their first son. We can anticipate Ian and Rachel to deepen their relationship in the next episodes of the seventh season because the show is anticipated to adhere to the events in the source novels without significant deviance.
Our Team DCS includes 5 different writers proficient in English and research based Content Writing. We allow them and encourage them to follow the Entertainment news all day long. Our posts, listicles and even the exclusives are a result of their hard work.