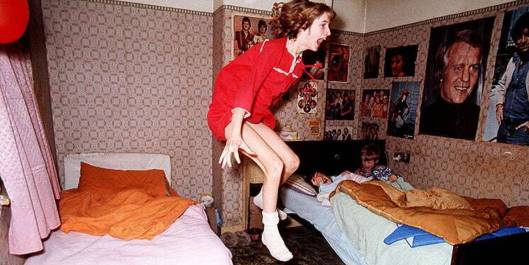 10 Paranormal TV Shows That Will Give You Sleepless Nights
Unlike straight-up horror, paranormal stories have an effect on the viewer's mind that lasts long after the screen goes black. The sensation is unlike any other, and before long, something is lurking behind the shower curtain or beneath the bed. So, what keeps them going back for more? It's difficult to identify, but one thing is certain: every day, a new way of telling ghost stories appears, and they never fail to attract audiences. Paranormal shows, on the other hand, are more popular than ever, thanks to the wide range of content available to chill the blood.
There are plenty of spine-tingling series to fool your mind into thinking that sound wasn't just the neighbors, whether you're in the mood for fictional scepters, actual accounts, or full-on night-vision experiences. Just make sure the doors and windows are locked first.
Ghost Hunters Is A Creepy Mainstay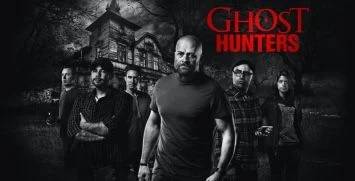 Ghost Hunters follows the founding members of The Atlantic Paranormal Society, or TAPS, Jason Hawes and Grant Wilson, as they search for paranormal activity around the United States. The series has a devoted audience for being one of the first of its sort and has been popular for over a decade.
There are 14 seasons in total, and what makes them so successful is without a doubt the men's use of compelling evidence in the form of video footage, electromagnetic field (EMF) readers, sound recordings, and eyewitness accounts – many of which terrified audiences get to see themselves (if they haven't covered their eyes in fear, that is).
Ghost Wars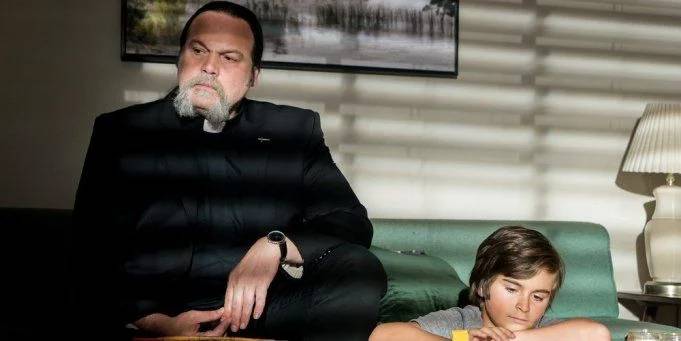 This Netflix series starring scene-stealers Kim Coates (Sons of Anarchy) and Vincent D'Onofrio (Hawkeye) has its advantages and disadvantages in terms of supplying creepy material after two seasons. On the one hand, the show is entirely fictional; on the other, it is packed with ghosts, so audiences looking for paranormal content will find it here. The story is set in a small Alaskan village where everyone is confined, facing constant difficulties from malevolent spirits seeking to cause harm — and plenty of it.
The conversation is occasionally odd, and the pacing might be slow, but the ghosts! So many spirits. There will be weapons, blood, and vehicle crashes for action lovers (as the title implies), but the program can also be frightening at times, so if you're searching for a jump-scare, you've come to the correct spot.
Haunted Will Have You Feeling Exactly That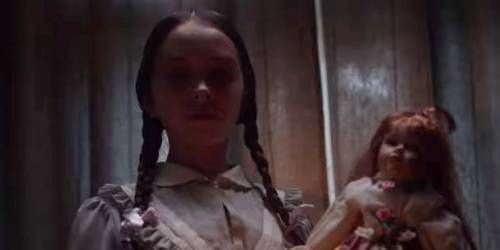 True ghost stories, eerie imagery, and jump-worthy reenactments are all part of this Netflix show. Between dramatic interpretations of their horrifying experiences, persons greatly touched by paranormal trauma participate in a round-table conversation with their friends and/or family members.
Families have yet to reveal specifics to one another, resulting in emotional television, and acquaintances of the victims are frequently v isibly affected. The production value (especially in Season 3) is exceptional, and the reenactments are frequently as scary as they are cinematic.
Paranormal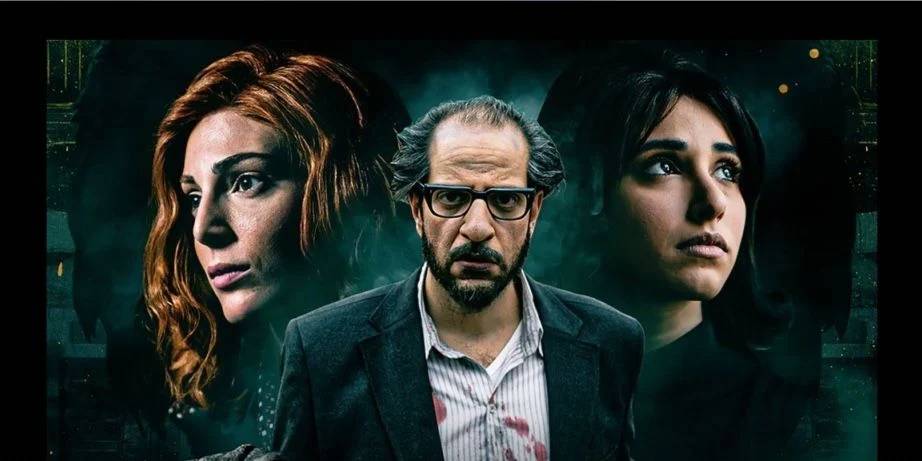 Netflix's first Egyptian Arabic original series, based on the novel(s) by Dr. Ahmed Khaled Tawfik, adds a different tone to the mix: its protagonist, Dr. Ismail (Ahmed Amin), is a mild-mannered and close-lipped man, determined to ignore his past paranormal experiences and instead focus on verifiable causes and effects. Unwillingly drawn back into the world of his past just as a former love returns to Cairo, he is an unlikely skeptic.
The Arab-Israeli war and the disruption it produces, set in both 1940 and 1969, serves to echo Ismail's inner uncertainties, especially when his nephew begins to have eerily identical disturbing experiences. This series, which is both beautiful and terrible, demonstrates why Tawfik has sold millions upon millions of copies.
Paranormal Investigators: Phasmophobia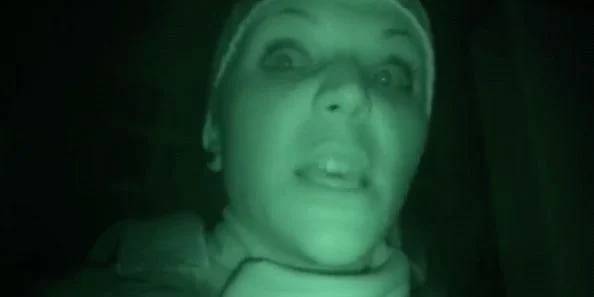 This Australian reality show follows psychic Andrea Kaldy as she visits well-known haunted locations to see if they are indeed haunted – by ghosts, poltergeists, or even demonic beings.
Kaldy asks three individuals to enter the place alone and accomplish a challenge before they may depart — unless they run away afraid first. The disturbing content, which is available on Amazon Prime and YouTube, doesn't start right away, but be assured, it will. The show is squeal-worthy, primarily because witnessing someone being terrified may be terrible. Is it possible for participants (and audiences) to jump to conclusions?
Paranormal Nightmare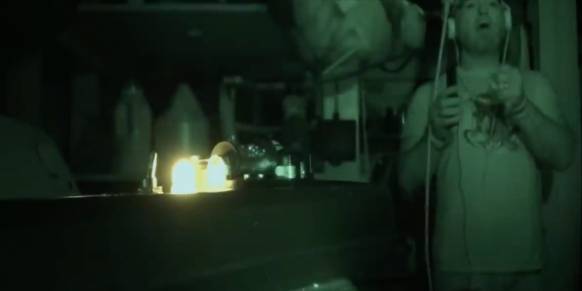 This documentary/reality series, which is available on Prime and YouTube, follows three humble hosts (the Fourmen brothers) on a mission. The brothers are traveling around the United States in the hopes of assisting other children who have experienced paranormal trauma.
The hosts' convincing and terrifying testimonies are enough to give spectators the chills, but it's when the sun goes dark that things start to really serious. The men catch inexplicable pictures and sounds with their night-vision cameras and EMF scanners, making it difficult to turn away or even blink.
Surviving Death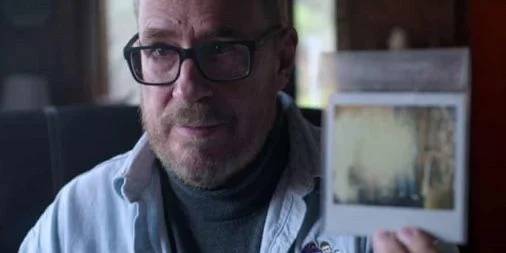 Surviving Death, another Netflix original series, is distinct from the others on the list since it covers a wide range of topics, including mediums, signs from the dead, reincarnation, ghosts, and even interviews with people who have died but lived to tell the tale. In a nutshell, no two episodes are the same.
This series, which is part talking-head documentary, half instructional programming (100 percent scary as hell), is both fascinating and effective at delivering goosebumps due to how earnest each person is in recalling their encounter. The show, which also includes medical specialists and other trained professions, delivers an ironclad ethos that is both difficult to dispute with and deeply disturbing. Sleep soundly.
The Enfield Haunting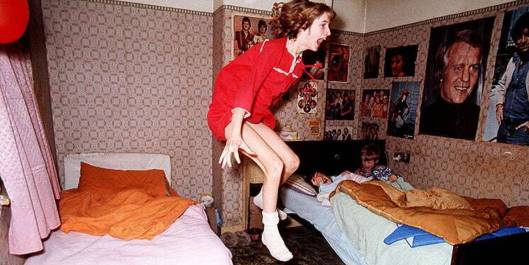 This three-part limited series (available on Amazon Prime) spends little time scaring out its audience. The show follows a lady and her three children who are plagued by an angry poltergeist. It is set in 1977 and is based on a true tale. Things get even worse when ghost investigators Timothy Spall (Harry Potter) and Matthew Macfadyen (Succession) arrive.
The Enfield Haunting was nominated for two BAFTAs and is packed with suspense and screaming. One could argue that the terror factor is due to the subdued brown and orange tones or the presence of youngsters, but the goosebumps are more likely due to the pure nastiness of the unwelcoming home visitor. The fact that The Conjuring 2 was inspired by genuine occurrences is telling.
The Haunting of Hill House

The Haunting of Hill House is one of Netflix's most popular shows, based on the novel of the same name by famed horror writer Shirley Jackson and directed by Mike Flanagan. The Crain siblings are introduced to the audience as they assemble for the funeral of one of their own. When they meet together for the first time in years, the ghosts of their past come back to haunt them – literally.
Though there are some dramatic pauses between large scares, the story's entire creepiness is delivered through a combination of flashbacks and real-time plots that both scare and tug at the emotions. Without a doubt, it has made audiences around the world afraid to close their eyes at night for fear of the Bent-Neck Lady.
The Secret of Crickley Hall

The BBC three-part series, which is also available on Amazon, is based on James Herbert's novel and begins with a young boy's screams. It's a heartbreaking story: a little child goes missing from a playground, and the parents try to come to terms with their loss. In their sadness, they decide to relocate to a huge estate in the middle of nowhere with their other young children. They soon discover they've relocated into a former orphanage, which has seen horrible crimes.
The series has some recognized characters, including a young Maisie Williams (Game of Thrones), and has a fast pace and even faster heartbeat. The series is as scary as it is tense and heartbreaking, featuring flashbacks of the orphanage's final days, as well as suspenseful and frightening incidents within the house.