Children's animation programme "Peppa Pig" is geared towards preschoolers all around the world. The series, which was founded by Neville Astley and Mark Baker, debuted in May 2004 and has already aired more than 700 times. The story of "Peppa Pig," which takes place in a world where humans are anthropomorphized animals, centres on the titular Peppa (Amelie Bea Smith) and her relationships with her pals and the grownups in her life. Each five-minute episode is educational and fun for kids, covering anything from moral principles to rules of the road.
Creators of television shows frequently model their characters after real individuals. Given how well-liked "Peppa Pig" has become over time, several of our readers may have similar inquiries regarding the programme. If you fall into this category, look no further since we have the solutions you need!
Is Peppa Pig a True Story?
'Peppa Pig' is not based on a true story, to be clear. After observing the state of the industry in the early 2000s, the show's two creators, Neville Astley and Mark Baker, together with producer Phil Davies (all of whom attended Middlesex University), originally came up with the concept for an everyday children's cartoon.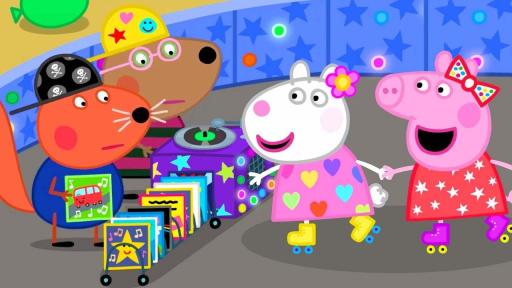 "I was astounded by some of the children's animation. Not only were the production elements lacking, but the story themselves lacked a clear beginning, middle, and end. All the girls were either princesses or ballerinas, and a lot of it was utterly unintelligible, producer Phil Davies told the Guardian. To make the show, the three of them also founded Astley Baker Davies, their own animation studio.
Davies stated, "We're blessed that all of us come from secure homes: we remember how the world was when we were four. This is what inspired the plot. The first episode was about jumping in muddy puddles, but any topic you could imagine might be produced into one. They are all based on fundamental concepts: she goes on a boat vacation; her grandparents have a pet parrot named Polly; she corresponds with a pen buddy. Since my kid enjoys skating, we thought it would be great to take Peppa along. Every now and then, episodes will mention aeroplanes because I used to be a crazy pilot.
Mark Baker, a co-creator of Peppa, added to this by saying, "When Peppa came out, there were a lot of children's characters who didn't really have a family or parents. According to our observations, kids like laughing at their parents more than they enjoy laughing at themselves. We could insert humour by having a Mummy and Daddy Pig instead of making fun of the kid figure.
When it comes to children, animation has always been a lovely and sensitive means of communication. The same is true for "Peppa Pig," whose characters experience and consider the same things that kids do. They can relate to it and learn from it more readily as a result.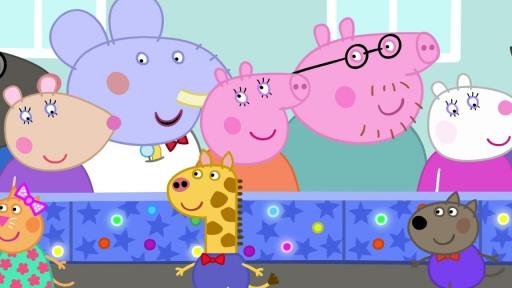 'Peppa Pig' may not be based on a true story, but the inspiration that the show's creators draw from their own experiences and those of others around them, particularly the kids, is what gives the show its heart and soul. Although "Peppa Pig" does teach kids about moral principles, how all families are similar to and different from one another, basic etiquette, and other things, it emphasises one concept above all others: it's alright to make mistakes.
You may just stand up, brush off the dust and go on your journey, thus it is acceptable to fall down and dirty your clothes. Because making mistakes, realising that they can be addressed, and repairing them are what life is all about.