'Deep Fake Love,' also known as 'Falso Amor,' is a Netflix reality series in Spanish that puts the relationships of the contestants through a series of trying situations in order to gauge how strong they are. This series stands out from the competition thanks to the usage of Deep Fake technology, which both spectators and contestants find impressive. Although the experiment largely focuses on the featured couples, some relationships that developed inside the show itself have left viewers intrigued. This is undoubtedly true for Angel Santiago and Zara, whose on-screen relationship has many people wondering if they are still together. We are here to find out the same thing.
Ángel and Zara's Deep Fake Love Journey
Gabriela Fdez de Bobadilla and ngel had been together for around five years when ngel entered the show, but Gabriela seemed to have some doubts about his capacity to be faithful. He was required to live in the Venus villa with four other participants and numerous eligible singles for the duration of the trial. It didn't take long for ngel to start feeling drawn to Zara, who appeared to share his interest.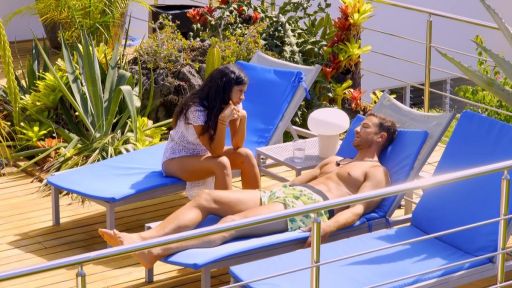 Angel and Zara's physical proximity grew as they got to know one another better and better. Though he made every effort to resist, he soon observed that doing so might not further the goals of the experiment as a whole, so he made the decision to act according to his moral convictions. Thus, ngel took Zara to his bedroom where they began to make out, which was observed by every Venusian.
Gabriela was outraged by the videos of Angel and Zara becoming closer together since she didn't comprehend what her lover was doing. He became more intimate with Zara while admitting his shame about what he was doing. After the second White Room, Gabriela decided to try communicating with her lover on a television screen without using words. She utilised gestures to show how angry she was. This infuriated ngel even more, but he persisted.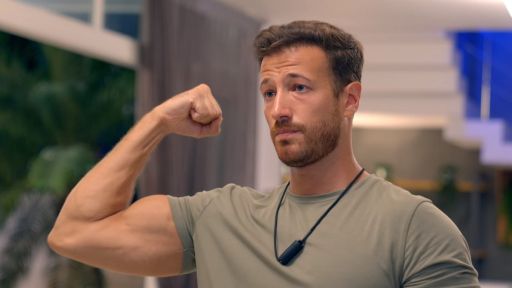 ngel and Zara got closer as the show went on, with the former even hinting at a potential future outside the experiment. Gabriela had also had a kiss with Carlos in the other villa, but she wasn't sure her boyfriend would accept it given how she had reacted to him. Ngel said that he had become closer to Zara on the show, even though it upset him.
Are Ángel and Zara Still Together?
View this post on Instagram
As of this writing, ngel and Zara have not provided any relationship status updates. It is important to note that the former continues to follow Gabriela on Instagram, and the opposite is also true. They are also included in each other's social media accounts, which suggests they may still be together. If that is the case, then it is likely that Angel and Zara are no longer together.
Additionally, Zara seems to be discreet about her personal life and ngel and Zara have not communicated much on social media. Finally, it's conceivable that their fictional romance has already fizzled out. We wish them the best of luck in life and hope they have a happy future, regardless of their potential love situation.
Our Team DCS includes 5 different writers proficient in English and research based Content Writing. We allow them and encourage them to follow the Entertainment news all day long. Our posts, listicles and even the exclusives are a result of their hard work.