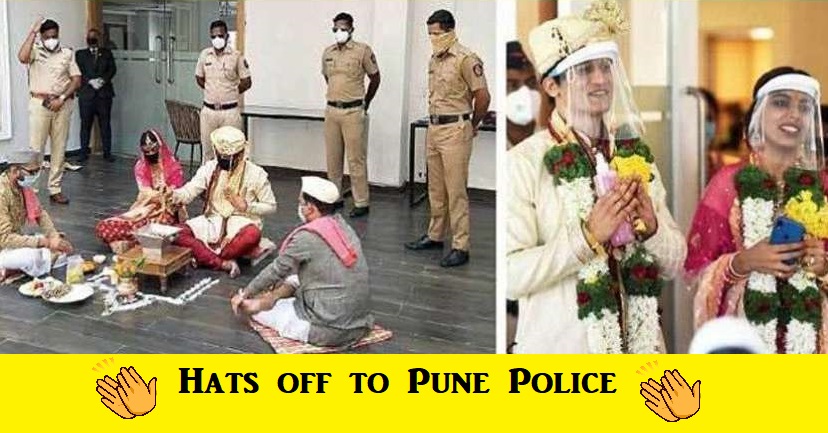 Pune Police Helped A Couple Get Married. Ritually Did "Kanyadaan" As Parents Watched On Video Call
Police in Pune (Pune police) have married a couple in Lockdown. Not only this, a police inspector couple also donated the girl as a parent.
The period of lockdown in the country has been extended till 17 May amidst the havoc of the novel coronavirus outbreak. People are facing a lot of difficulty due to the lockdown.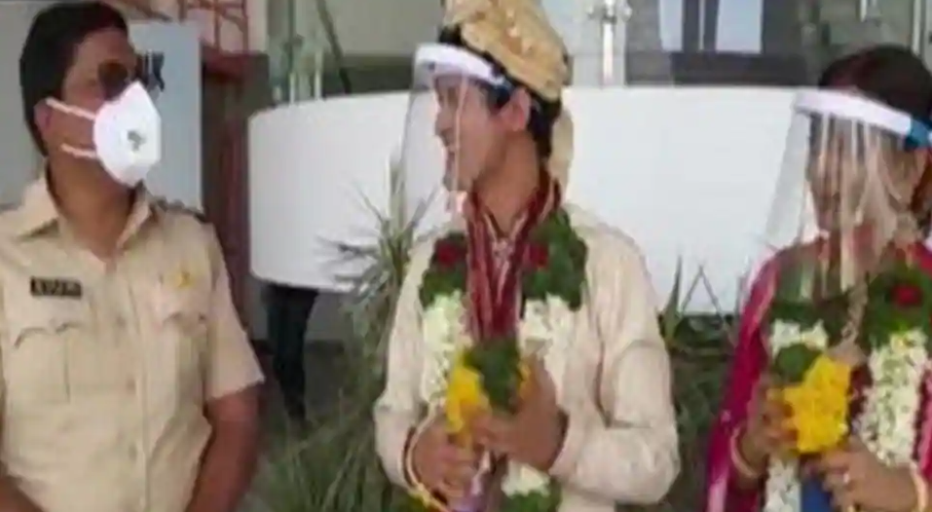 However, the police is helping people in every possible way. Recently, something similar was seen from the Pune police. In Pune, the police has married a couple. Not only this, an assistant police inspector couple donated as the bride's parents. In fact, the Pune police performed all the rituals after the bride and groom's parents could not attend the wedding due to the lockdown. At the same time, the police also donated. The bride and groom have thanked the Pune Police.
According to reports, apart from their engagement on February 14, IT engineer Aditya Singh Bisht and Aditya Bisht and doctor Neha Kushwaha living in Pune decided to marry in Dehradun on February 2. But due to Corona lockdown, the couple stayed in Pune. On the other hand, their parents and relatives were trapped in different places. After this, their families sought help from the police. After this, the police made all preparations for the marriage of both. Neha was paid by the police inspector and his wife. The family of both are thanking the Pune Police for this wedding.
Parents of the groom and the bride took part in the Pune wedding from Nagpur and Dehradun through video calls, an official confirmed. The couple got engaged in February this year and were supposed to get married on May 2 in Dehradun.
"Last month Aditya's father Devendra Bisht called up the Pune police control room to get information on whether the couple can go to Dehradun during the lockdown. He got my number as I am the nodal officer for Hadapsar police station," Assistant Police Inspector Prasad Lonare said.
Image Source : Patrika