In Netflix's "Love After Divorce," ten divorced people reunite in a tropical paradise to consider the possibility of love again. The singles' journey as they assess their compatibility with other housemates is chronicled in the reality dating series. However, as their occupations, ages, and personal details become more public, things start to become more problematic. Two persons that are able to connect without projecting the ghosts of their pasts are Ricky and Ha-rim. Owing to their distinct bond in season 4, viewers have persistently questioned whether the pair is still together. Therefore, if you're asking the same questions, stop searching because we have all the answers right here!
Ricky and Ha-rim's Love After Divorce Journey
Lee Ha-rim's vibrant attitude contrasted with Ricky Han's reserved demeanour, bringing out the best in each other. The two would make an effort to acquire alone time apart from other people right away. Even though Ha-rim was finding Ricky to be a man of few words, she persisted in trying to improve their communication. The two still had one other in their hearts, even after they went on dates and thought about other choices.
They didn't take long to express their affections to one another and go beyond the boundaries of friendship. As their devotion for one another grew, reality also began to slowly seep in. Ricky and Ha-rim became increasingly agitated as the reality about their backgrounds, occupations, locations, and kids became apparent. That didn't stop them from selecting one another at the finish line, though. After the show, Ricky and Ha-rim even went to see one another and had a few happy times at home.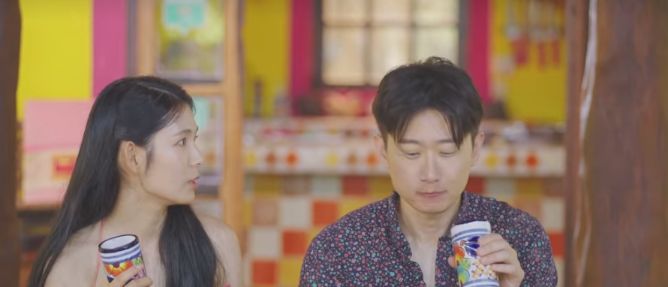 In an effort to spend more time with Ha-rim and her kids, Zoden, Reign, and Bella, Ricky took a plane from Los Angeles to Seattle. He not only fit right in with the family of four, but he also developed into the much-needed helping shoulder that Ha-rim required. Not only that, but the latter also paid Ricky a visit in Los Angeles, where they had a great time together. But in the end, Ha-rim admitted that leaving with Ricky would imply that she would keep relying on his assistance. She didn't want to burden him with her life's obligations or those of her kids. Their future was also unclear because Ricky also had to take care of his seven-year-old son, Kei. Ricky nevertheless made the decision to pursue a committed relationship with Ha-rim. As a result, the latter did the same.
Are Ricky and Ha-rim Still Together?
Despite often expressing their deep love for one another, Ricky and Ha-rim don't appear to be able to reconcile the disparities in their lives. The two jumped straight into reality as the cameras stopped recording, leaving behind their tropical memories of Cancun. Not only did they enjoy each other's company during this period, but they also experienced domestic bliss. For a while, Ricky and Ha-rim remained together and attempted to co-parent their kids. They were thinking about a lot of real-life situations together as their love for one another grew. Together, they had four kids, so the couple tried to figure out what school each child would go to in the future. But in the end, the weight of distance became a major element that caused them to split ways. Leaving their family behind didn't seem like the best course of action, even though Ricky and Ha-rim were willing to make a number of sacrifices for one another.
View this post on Instagram
Unfortunately, Ricky and Ha-rim made the decision to go their separate ways. But their parting is by no means a depressing event. Ricky and Ha-rim shared a joint message about their emotional journey together on Instagram. Even though they were leaving on bad terms, they both thought their relationship was important in a lot of ways. "We had a relationship that most people would experience over 6 months or more within a few months," the individuals stated, referring to the length of time they spent together.We had a terrific relationship, but in the end, we decided that although we are amazing together, we are best as friends due to other considerations like distance.
View this post on Instagram

Ricky and Ha-rim still have the same admiration for each other's families even after they parted ways. Even throughout the series, Ricky's attachment to Ha-rim's children was evident, but Ha-rim has also come to love the former's son. As friends, they still help one other out. They even declared their unwavering respect for one another in their message. "We still love each other like family and care for each other deeply," they stated in their letter. Nowadays, people prioritise taking care of their kids and moving up the corporate ladder. Ricky is still raising Kei and working as an investment consultant, but Ha-rim is still a prominent figure in marketing. She is raising her three children, Bella, Zoden, and Reign, by herself.