Samantha Weinstein has passed away. The Canadian actress best recognised for portraying Heather in the 2013 horror film Carrie has passed away. At the age of 28, she passed away.
Recently, the Ninth Street Chronicles star passed away following a 2.5-year fight with ovarian cancer. Her family shared the heartbreaking news of her passing on their Instagram page. To learn more about Samantha Weinstein's life, continue reading.
Samantha Weinstein dies at 28 after cancer battle
View this post on Instagram

On Instagram, Weinstein's family shared a message announcing her departure for heaven. The young actress, known for lending her voice to a number of well-known animated creatures, died after a protracted battle with ovarian cancer. On May 14, 2023, she passed away in Toronto's Princess Margaret Hospital surrounded by her loved ones.
Hello from the other side, Samantha's family wrote in a post on her official Instagram account. Sam passed away on May 14 at Princess Margaret Hospital in Toronto at 11:25 a.m., surrounded by her loved ones.
The statement continued, "She is off on her next adventure after two and a half years of cancer treatment, and a lifetime of jet setting around the world, voicing a variety of cartoon animals, creating music, and knowing more about life than most people will ever know."
When did Samantha Weinstein reveal her cancer diagnosis?
The Big Girl actress posted a message on her Instagram page in January 2021 stating that she had undergone "emergency surgery to remove a massive cyst that swallowed one of my ovaries." She made the announcement that she had been "battling a rare form of ovarian cancer for the past 3 months" on Instagram almost 3 months later.
"I'm a firm believer that representation in media matters, and cancer treatment is no different," Samantha continued. Anyone can develop cancer; I am live testimony of that. I believe that if another cancer patient out there witnesses my struggle, it might give them a little bit of courage as well.
Sam posted a new update on her Instagram page in June 2022. She continued, "My procedure went nicely today! I'm really glad that it went better than everyone anticipated.
She advised her followers, "Your fears are not facts, my friends! Anxiety (especially before a big surgery!) can be a stressed little rabbit with a pocket watch guiding you down a deep, dark hole. Say welcome to them, let them wash over you, and then let them go. #lifewithcancer"
What did Samantha Weinstein have to say about her cancer diagnosis?
In a piece she wrote for the website LoveWhatMatters in July 2022, Weinstein discussed her cancer diagnosis, her experience finding love, and her coming-out process.
In the 18 months since receiving my initial diagnosis, she wrote, "Something I've learned is the worst things in the world can turn out to be great treasures wrapped in sandpaper. The worst thing that has ever happened to me was being diagnosed with cancer, yet in the weirdest of ways, it has also been the best thing.
The Rocker star said, "I'm still battling cancer, and since the future is unpredictable, I live with my parents (on the plus side, we've never been closer!). I keep working at my ideal job as a voice actor.
"I have more love in my life and for myself than I could ever have imagined, and I see every day as a gift," Samantha concluded. Even though there are still those days when I can't stop crying because of pain or racing thoughts, I'm learning to ask my loved ones for support.
"Okay, so maybe saying cancer is the best thing that ever happened to me is a bit of a stretch, but it certainly isn't a witch's curse either," she said in the article's conclusion. if so, the witch most definitely has a sense of humour.
When did Samantha Weinstein start acting?
Samantha Weinstein, who was born on March 20, 1995, in Toronto, Ontario, started working as an actor when she was just six years old. She appeared in numerous films throughout her infancy and adolescence, including Siblings (2004), Big Girl (2005), Ninth Street Chronicles (2006), The Rocker (2008), and Toronto Stories (2008).
For her work in the film Big Girl, she even received an ACTRA Award for Outstanding Performance by a Female in 2006. She received the honour at that time as the youngest performer.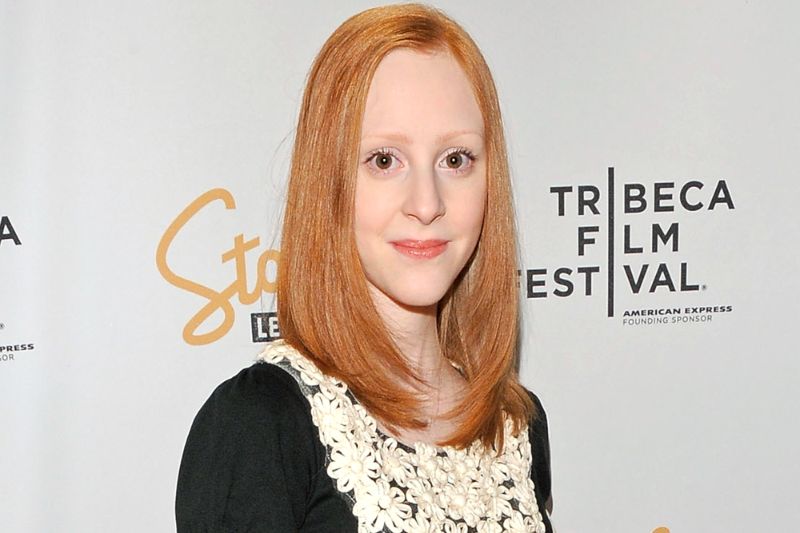 Alongside Chlo Grace Moretz, Weinstein was cast in the 2013 Carrie adaptation. She appeared in films like Haunter and Reign shortly after. She additionally had appearances in a few TV programmes, including At The Hotel, 72 Hours: True Crime, Super Why!, and The Border.
Samantha was a talented voice actress as well. She provided voices for a number of well-known animated characters, such as Clara Tinhorn in Dino Ranch, Sloan Plunderman in D.N. Ace, and Jalopi in Kingdom Force. In addition to this, she played guitar and sang for the garage rock group Killer Virgins.
Samantha Weinstein came out as queer in June 2022
In June 2022, Samantha came out as LGBT. "When I was little, I remember teachers dividing the class into boys and girls," she continued. I questioned why I felt so different from them and unwelcome while standing with the girls. I convinced myself that I had a problem. When I was an adolescent and began applying for more mature roles, I used to stare at the pages and wonder what a "normal girl" would act like because I for sure had no idea.
She continued, "I would gaze blankly at them like an alien when classmates talked about having "segs" or hooking up; I convinced myself I was a prude. I felt vulnerable and inappropriate when I entered the stage with my band while wearing attire that revealed my breasts. As a result, I started dressing androgynously since breaking gender norms seemed authentic to me.
Weinstein added, "I would shove my crushes on my female friends into a box because it wasn't who I was. I was a fine, typical, heterosexual girl who was only making up a story. I had always felt a draw towards the queer community, yes, but that was only because I was a good ally. Most likely, it was all in my head.
A little bit about Samantha Weinstein's love life
Samantha Weinstein had a husband. In the year 2022, she wed Michael Knutson, the man who would become her husband. In a ceremony that took place in October 2022, the pair exchanged vows.
It was the best day of my life. On October 29, 2022, I got married to Michael Knutson, my soul mate, partner in crime, and best friend. She said, "Here's just a snapshot of the most beautiful day to ever be," and posted several images of the couple from their wedding.
In a sweet first dance, Michael and Samantha performed to The Velveteins' "Don't Yah Feel Better." They engaged in a fierce lightsaber duel to the theme from the original Star Wars film, "Duel of the Fates."
Weinstein revealed that the pair spent their honeymoon in Japan in a May 2 Instagram post. We flew FIRST CLASS BABY!, she exclaimed. They served this soup, which I swear to God was composed of children's tears, while the champagne was flowing.
"I actually SLEPT like for real on a plane for the first time," she said, "it was kind of like sleeping in a car seat that went all the way down, but when I woke up we had less than 2 hours till we landed and I felt AMAZING. It was well worth the 13-hour time change.
The netizens pay tribute to Samantha Weinstein
Many of the movie star's fans left condolences in the post's comments after Samantha's family announced her passing on her Instagram account.
"My heart aches but these photos also make me smile so hard," one user wrote. She was a unique individual. Amazing to see such a species. I couldn't help but be in awe of her. She did flame quite brightly. Huge love to you, xo.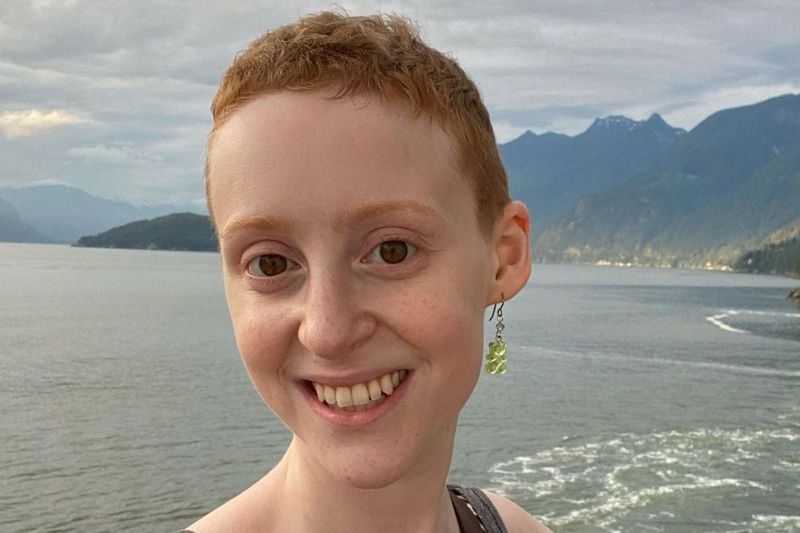 "Good bye Sam, your good energy and positivity will be missed in earth, but I'm sure you're bringing it with you to heaven," a different user of social media remarked. You'll be sorely missed. My sincere and sincere sympathies to all the family members.
A third admirer then added, "When I saw Sam a few months ago, she exuded more optimism and good vibes than most people ever do. Such a unique soul. Sam, I'll miss you. Peace be with you.
Another person wrote, "Wow." as a way of expressing his feelings. My heart is breaking so much over this. I'm sending so much love to Sam's family and friends. She will be sorely missed. Oh, I am heartbroken to hear this, read one response. What a lovely soul she was. My thoughts are with her family and friends.
Michael Knutson, Samantha Weinstein's husband, and their children are all still alive. All of her loved ones have our sincere sympathies. Keep checking back with us for the most recent information from the entertainment industry.
Being a binge-watcher himself, finding Content to write about comes naturally to Divesh. From Anime to Trending Netflix Series and Celebrity News, he covers every detail and always find the right sources for his research.