It's a little difficult to comprehend how Mohamed Salah was released by Chelsea FC in 2016, given a loan, and eventually made it to Liverpool, where he became successful. A source of national pride for Egypt, this Premier League striker and captain of his team is a shining example of commitment and tenacity on the pitch as well as shrewd financial decisions under the guidance of a cunning agent who put him where the money is.
In addition to his obvious talent as a football player, Salah's ability to negotiate contracts that make him stand out as one of the highest-paid athletes in the UK is among his most significant qualities. We're going to examine his career and some of the financial choices that let MoSalah rise to the top from his lowly beginnings in an Egyptian village to becoming one of the Premier League's most successful attackers in recent years.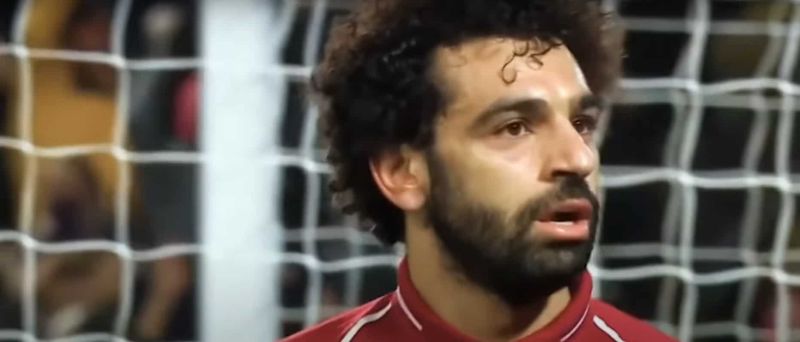 Mohamed Salah's Rise To Fame
Salah was born in the small Egyptian village of Nagrig. He started playing football when he was about four years old, joined the community youth team, and eventually caught the eye of Al Mokawloon in 2012. From there, he played with Basel before being signed by Chelsea as a promising star, but his time at Stamford Bridge wasn't all that great because he didn't get a lot of playing time.
As previously stated, it's difficult to comprehend how this former Chelsea FC reject ended up being one of the Premier League's most dangerous strikers. Salah was sent on loan to Italy after that brief stint at Chelsea to play for Fiorentina and Roma before eventually joining Liverpool FC for a record transfer fee of £36.9 million. That investment paid off for the Reds as MoSalah scored 32 goals in 2017 and led his team to the UEFA Champions League finals.
What Is Mohamed Salah's Style Of Play?
Salah is a very aggressive forward striker; he is quick, can dribble, and one of the things that makes Chelsea FC regret ever letting him go is his goal-scoring prowess. This Egyptian is a threat to opponents due to his mobility on the pitch, accurate, powerful finishes, and great positioning. The Premier League Golden Foot and the coveted FIFA Puskás Award were both won by Salah thanks to his playing style.
Which Are Mohamed Salah's Endorsements?
Mohamed Salah, an Egyptian striker, has lucrative sponsorship deals with companies like German clothing maker Adidas, which pays him to wear their shoes, soft drink maker Pepsi, which pays for his appearance in commercials and products, and telecommunications company Vodafone, which uses him in advertisements. Salah receives payment from Oppo and Falken Tyres for the use of his likeness. He is able to negotiate lucrative commercial partnerships that net him an estimated $18 million a year thanks to his agent Ramy Abbas Issa and MoSalah.
What Is Mohamed Salah's Net Worth?
Mohamed Salah's net worth is estimated to be over $93 million; with Liverpool FC's lucrative £52 million contract from July 2022 through 2025, the Egyptian striker is in for a big payday! The 29-year-old striker, who makes almost £200k per week with that contract, is one of the top 5 earners in the sport. Salah enjoys a pleasant life with his wife and kids when he's not scoring goals and working on his sponsorship deals. Salah, an observant Muslim, is well-known for his charitable work in Egypt and the UK, where he funds the development and maintenance of football academies, youth centres, and educational and medical facilities.
Salah enjoys driving upscale automobiles as well; he owns a stunning £160k Bentley Continental GT, a few really upscale Mercedes-Benz, such as the GLE Coupe, a Porsche 911 Turbo S Cabriolet, a £271K Lamborghini Aventador, an Audi Q7, and two subpar Toyota Camrys that beg the question of why he keeps them around.
Being a binge-watcher himself, finding Content to write about comes naturally to Divesh. From Anime to Trending Netflix Series and Celebrity News, he covers every detail and always find the right sources for his research.