'Evil Lives Here: Three-and-a-half Hours of Hell' on Investigation Discovery tells the courageous survivor Shawn Spink's tale, who was raped and sexually assaulted in her Phoenix, Arizona apartment by her ex-husband in the middle of September 2018. However, she not only managed to get away from him and get him imprisoned, but she is now currently fighting for all people who are being abused by their partners, whether they are partners now or were in the past. Here is what we currently know about Sara and her current activities in case you are interested in finding out more.
Sara Pitcher, originally from Arizona, moved to Indiana where she met Shawn Terry Spink, the man who would become her husband. Shawn, with his charismatic demeanor and initial charm, seemed to match Sara's criteria for a compassionate and devout companion. He was a charming semi-truck driver who claimed to be a committed churchgoer and a prominent member of his neighborhood. She had no idea that Shawn was a narcissist underneath his outward appearance of attractiveness.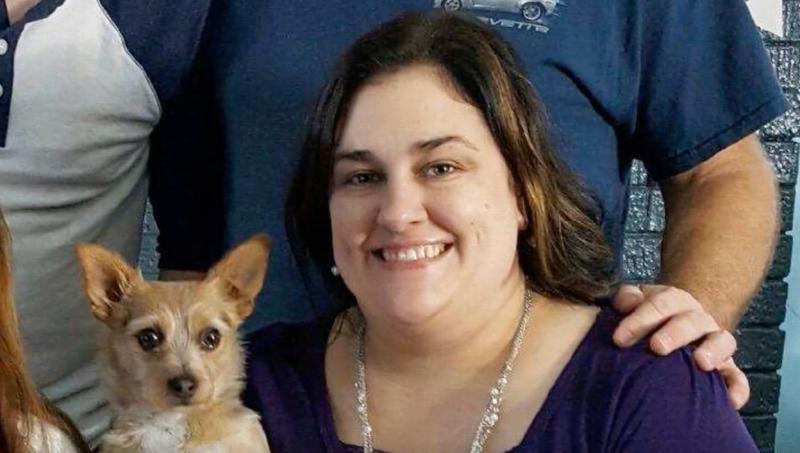 She described how he claimed to have been previously married and stated that the marriage had ended because he had allegedly assaulted his ex-wife's lover and received jail time as a result. Even though Sara understood Shawn's past, she would eventually learn that he had made up this incident and been imprisoned for physically abusing his first wife. Sara felt more and more cut off from her friends and family after their marriage as a result of Shawn's possessiveness and tyranny.
Their relationship grew more poisonous over time, with disturbing episodes interspersed. Sara eventually broke up with Shawn and moved back to Arizona to start over. She was first dubious but unable to shake a feeling of impending peril, and when she saw indicators of Shawn's presence close to her apartment in north Phoenix, she quickly knew her suspicions were well-founded. Sara had no idea that her ex-husband had been watching her every move and waiting for the right moment to strike. On September 15, 2018, she went to walk her dog, and that's when it happened.
Where Is Sara Pitcher Now?
She was attacked by Shawn after he surprised her outside her front door and doused her in Raid. According to court records, during the course of the following three and a half hours, he sexually abused her, zip-tied her wrists, gagged her, and attempted to suffocate her. Sara thought back to the time he had stabbed her with the dagger she had given him as a wedding present. She feigned to share his desperation and desire for a joint death as he tried to choke her with a trash bag, evoking nostalgia by suggesting they repeat a happy event from their past as a couple – sharing ice cream.
When Shawn and Sara noticed a group of people assembling in the parking lot, covered in blood, Sara took advantage of the situation by persuading Shawn to stop at McDonald's for ice cream. As Shawn sped away, Sara yelled for help, emancipating herself from his hold, and made it out of the car. On August 30, 2022, Shawn was taken into custody, charged with several offenses, including attempted murder and sexual assault, and given a 25-year to life sentence. Sara recounted the long-lasting mental and physical scars she suffered in a moving statement in front of the jury.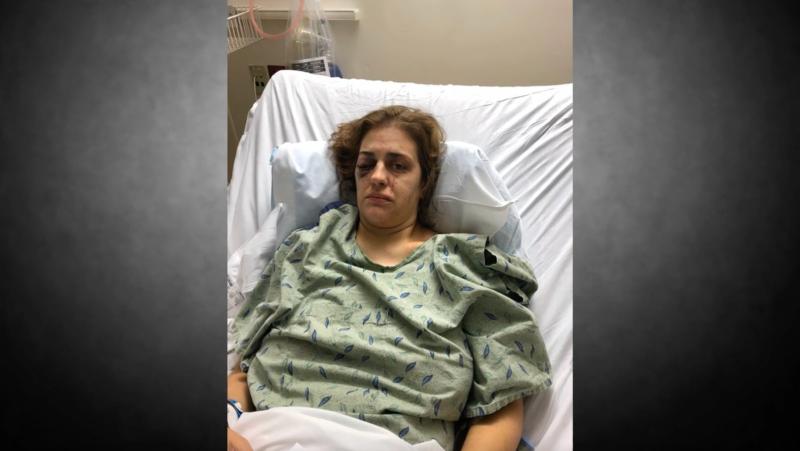 She bravely revealed that the pain had not subsided and that Shawn had continued to threaten her even while he was imprisoned. She spoke of the permanent loss of eyesight in one eye. Sara, however, is not going to let this abuse define who she is. Instead, she bravely recounted her experience and committed her life to educating people about domestic violence. In order to reassure people who are experiencing abuse that they are not alone and that there is a way out, she wants to create a support system for them.
"Now that I can speak my experience, being able to communicate my tale," she said, "I think a lot of my rehabilitation is. And I recall how many people said, "Me too," right after it happened. It seems like there is far too much silence in the area. And I think we should break the stillness. It won't be as prevalent the more we share our experiences and publicly admit, "Me too." "Stop the Violence – End the Silence" was the name of the event Sara planned. The Pinal County Attorney's Office and Prospector Park in Apache Junction collaborated to conduct a domestic abuse awareness walk on October 15, 2022. She remains a resident of her native Arizona.
Being a binge-watcher himself, finding Content to write about comes naturally to Divesh. From Anime to Trending Netflix Series and Celebrity News, he covers every detail and always find the right sources for his research.