We adore science fiction because of its vast stories and infinite universes. The genre's captivating use of space or advanced technology to address large issues like the worth of life and what it means to be human is characteristic of the genre. What better way to delve into the genre's vast possibilities and complex concepts than through a protracted TV series?
Shows like Eureka and Lost are known for their intricate narratives and thought-provoking character development. Science fiction television series span from the absurd and amusing to the serious and frightening. Here are 11 of the best science fiction shows of all time to quench your hunger, whether you're seeking for a show to make you chuckle or want to broaden your thinking.
Babylon 5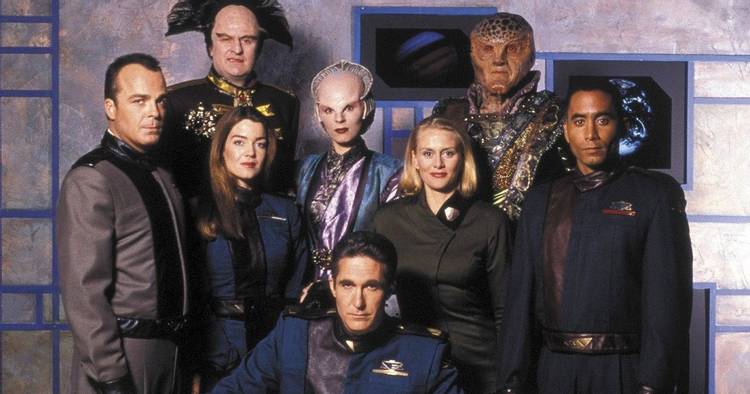 Babylon 5 is well-known for its enormous universe, rich cast of characters, and intertwined plot. The first season follows the pattern of many other science fiction episodic shows in that it establishes the in-depth characters, but the second season kicks up with a sophisticated story arc that develops beautifully throughout. Although Babylon 5 ended a season too soon, it remains a classic story in the science fiction genre.
Babylon 5 is a space station that serves as the universe's diplomatic and interplanetary relations headquarters in this series. The show follows the crew of the space station as they collaborate with aliens and humans to establish peace, despite political intrigue and a major threat. The show's writing is extraordinarily careful, with little elements in certain episodes leading to a major payoff later on, perfectly planning its trajectory.
Battlestar Galactica

Although the 1978 version is ageless, it's exciting to see a timeless principle reimagined with more modern technology and storytelling. The story of the lone surviving military ship in deep space after an attack by advanced robots known as Cylons, who have been gaining the capacity to resemble remarkably human, is told in Battlestar Galactica. The crew is fighting a battle on two fronts as they deal with drama on board and a war raging outside. Few shows do a better job of portraying the'man versus machine' fight than Battlestar Galactica, which also provides fascinating allegories for the 21st-century war on terror and politics. This show appeals to diehard science fiction fans because of its complex intellectual topics combined with a dark and erotic narrative.
Doctor Who

Doctor Who is a science fiction staple and one of the longest-running shows of all time. The series, which began as a way to teach youngsters about history, has evolved into sophisticated entertainment for people of all ages. Doctor Who fans adore the show's unusual humour and ingenuity throughout the plot. The Doctor is a Time Lord who travels through space and time, wreaking havoc and averting disaster wherever he goes.
When The Doctor dies in combat, he or she "regenerates" and takes on a new human body (hence why the show has been able to continue for so long). The show is an enormous treat for sci-fi aficionados of all ages, with a built-in concept that could presumably go on forever.
Firefly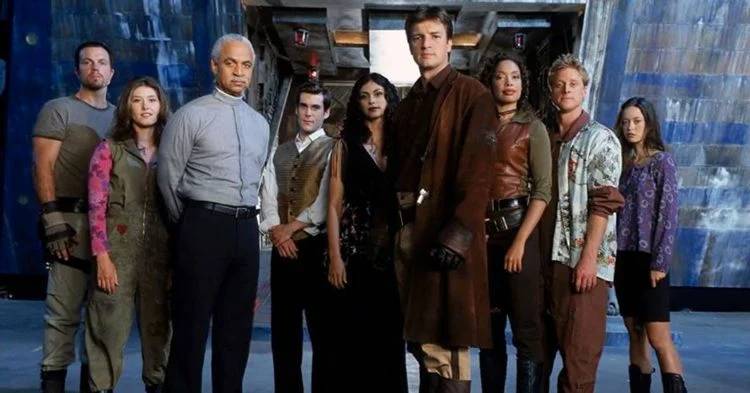 Nathan Fillion plays a captain on the main ship in Joss Whedon's colourful universe in the space western Firefly. He and part of his crew fought on the losing side of the battle and now strive to stay under the radar of the government. They primarily work as material thieves and smugglers. For its attention to detail, frightening villains, and surprising heroes, Firefly is a cult favourite; its comic ensemble of characters, as well as the chemistry among the actors that play them, is enjoyable. Finally, Firefly emphasises the strength of the ordinary hero.
Unfortunately, Firefly did not receive many great reviews and remained one of the most underappreciated television shows until home media and streaming generated a large fan base. In the follow-up film, Serenity, Joss Whedon was given resources to conclude the tale. A Disney+ reboot is in the works, and it will tell a new story sans Whedon, who has been accused of workplace harassment.
Star Trek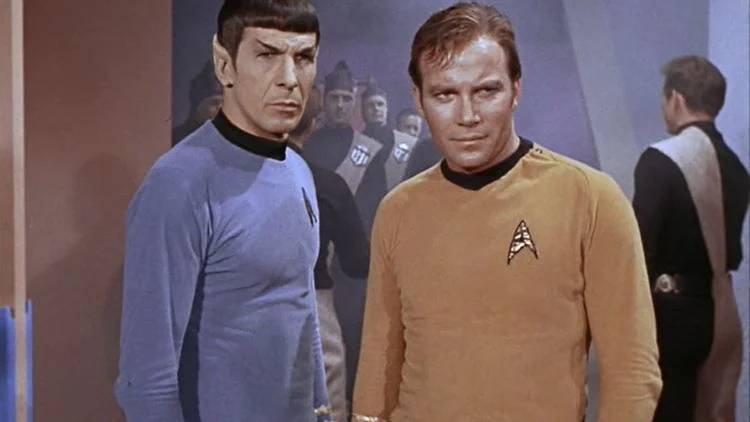 Star Trek has justifiably earned the top spot on the list; while The Next Generation is more popular, the original is more significant, since it is recognised with establishing one of the first fandoms and updating science fiction as we know it. Countless comic books, satires, films, and spin-off shows have been inspired by the TV show. Star Trek is set in a vast universe with with interesting characters, romance, and adventure. The bond between the very logical Spock and the incredibly hopeful Captain Kirk (not to mention the kind Bones) results in not only intriguing stratagem and fight sequences, but also amazing chemistry that would translate into some fantastic films. Star Trek's larger-than-life protagonists triumph over adversity huge and small, instilling hope in all viewers for humanity's future.
Star Wars: Clone Wars

This cartoon is a step up from The Jetsons in terms of seriousness. Star Wars: The Clone Wars is sure to appeal to both youngsters and adults, with thrilling lightsaber duels, sophisticated stories about political intrigue, and ageless characters. The Clone Wars carved their place in Star Wars canon under the watchful eye of George Lucas himself.
The show's episodic story structure allows it to explore both old and new characters from all around the galaxy. A lot of the newer Star Wars TV episodes and movies are still borrowing ideas and content from this show, which is possibly the best of all the Star Wars TV series thus far.
Stargate SG1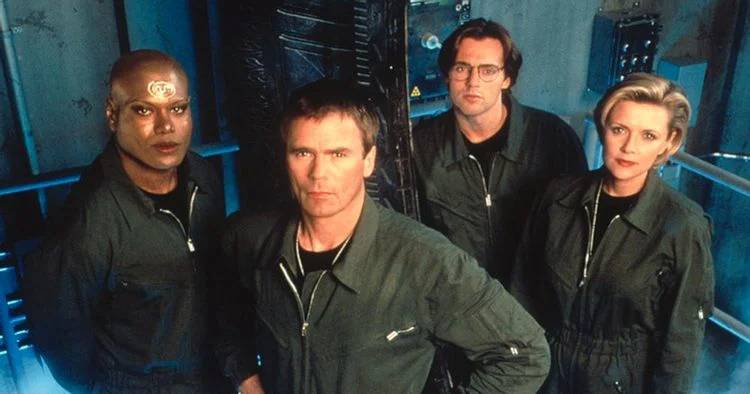 Stargate SG-1 was such a hit that it spawned six other television programmes and films (not including the non-canon French animated series). It's popular because of its vast universe, which is based on real-world components. The stargate is an ancient Egyptian artefact that turns out to be a wormhole that connects to other stargates all throughout the universe. The military squad tasked with guarding and controlling the stargate faces challenges from both their own government and aliens from other galaxies. The programme is chock-full of exciting action sequences and is just a blast to watch, with the winning humour and chemistry between the characters serving as the show's most compelling features.
Stranger Things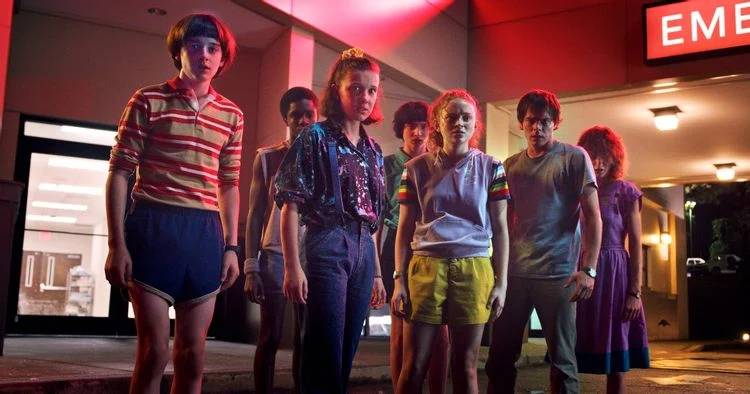 Because of the writers' ability to integrate many genres, Stranger Things has become one of the most popular streaming shows. With its science fiction, coming of age, and horror aspects, the show appeals to a wide audience. It makes just enough nods to the 1980s to evoke nostalgia while maintaining the wonder of modern visual effects. Stranger Things is a Netflix original series set during the Cold War that follows inhabitants of a small community as they struggle to solve the mystery of a missing youngster. They uncover deadly secrets and operations as they explore, coming of age while paying homage to '80s horror along the way.
The Jetsons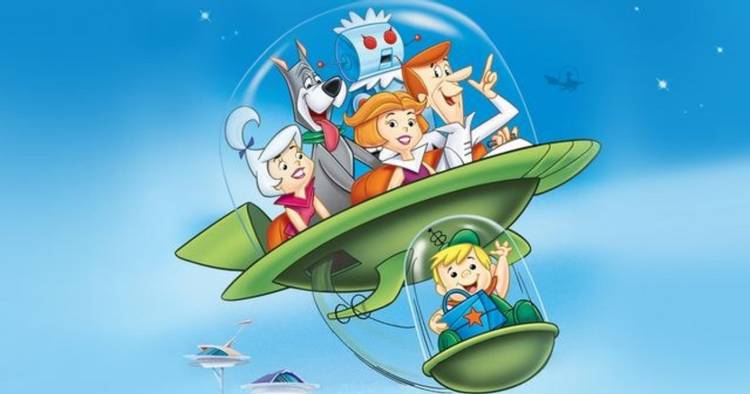 Yes, it's a goofy 1960s cartoon, but there's still something uplifting and entertaining about it that makes it a delight to watch. The Jetsons isn't for hard science-fiction fans, but it can serve as a starting point for kids and families who want to explore the subject further. The sitcom depicts the daily life of a family in 2062, 100 years after the show first aired, and portrays the hopeful sense of scientific potential that pervaded the 1960s and much of science fiction before Star Wars.
Obviously, the science does not precisely portray what we may expect in the coming decades, but the ludicrous accessibility of technology has inspired many jokes in science fiction; for example, George Jetson has a 9-5 job where all he does is push a button to switch on the machines. The Jetsons is one of our favourite shows because of its innocent sense of comedy and old Hanna-Barbera-style animation.
The Mandalorian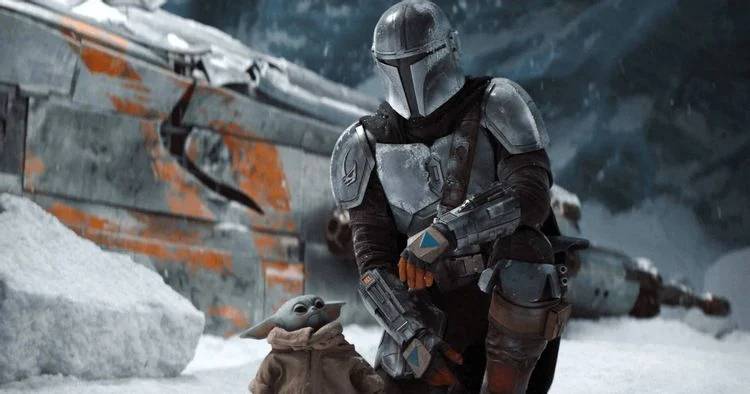 Star Wars has one of the most devoted fan communities in science fiction, so it's no surprise that some of its television episodes made the cut. Following the fall of the Empire, the galaxy battles to maintain order in The Mandalorian. The Mandalorian is a bounty hunter, but when The Empire requests him to discover and capture Grogu (the internet-bombing Baby Yoda), he is forced to choose between his religious code and personal ethics. We adore this show because it brings back memories for lovers of the original trilogy. It's also made more exciting by references to old westerns, dry wit, and, of course, Baby Yoda.
Timeless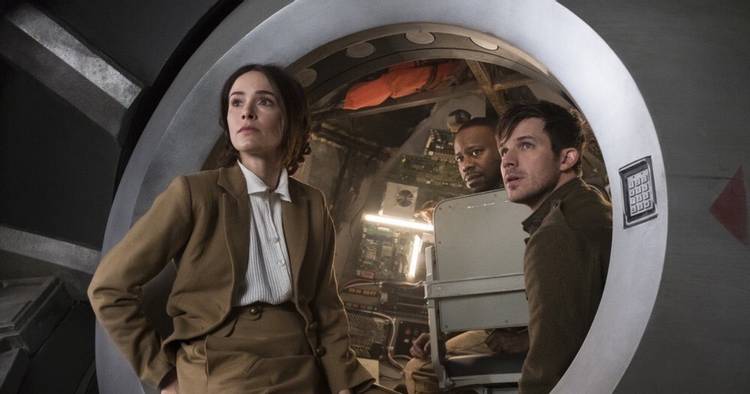 We enjoy Timeless because of its humour, original idea, and likeable characters, despite the fact that it only has a small cult following and did not draw in large numbers of people when it first aired. In a manner that no other time travel show can, it allows viewers to fully immerse themselves in American history. A historian, a physicist, and a soldier team up to stop a time-traveling terrorist in Timeless. The terrorist appears to be altering the timeline on purpose in order to destroy reality as we know it.
Our Team DCS includes 5 different writers proficient in English and research based Content Writing. We allow them and encourage them to follow the Entertainment news all day long. Our posts, listicles and even the exclusives are a result of their hard work.