Netflix appears to be gearing up for an exciting new year in 2022. While many of the planned shows for 2022 have yet to be announced, we do know some of the cast and crew that will be working on them, as well as a basic sense of what we might expect. This year could be full with exciting new originals as well as bold remakes. Fans might speculate about what these new series will bring, but all we can do now is wait for them to premiere.
The Woman in the House Across the Street from the Girl in the Window
This limited Netflix series, starring Kristen Bell, is a parody of psychological thrillers like 'The Woman in the Window' and 'The Girl on the Train.' Anna, a heartbroken woman who sits drinking wine and watches life pass by her window, is the focus of this gloomy comedy. The arrival of a lovely neighbor across the street appears to be a silver lining until Anna sees a terrible murder. This show appears to take a lighthearted approach to a genre that usually deals with more serious issues. The title is already a lengthy and laborious description of what this show will entail. We'll see how it stacks up against the competition.
Guillermo del Toro's Cabinet of Curiosities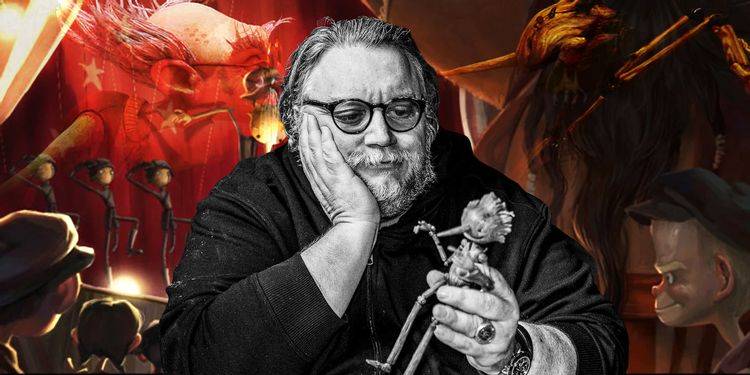 The Cabinet of Curiosities, according to Netflix, will be a collection of live-action stories that will challenge our perceptions of the horror genre. Fans may rest assured that this enormous collection of horror stories, directed by Guillermo del Toro, will deliver all they've hoped for.
Toro isn't the only director who will be working on the eight-part series. Jennifer Kent, director of The Babadook, Lily Amirpour, director of A Girl Walks Home Alone at Night, and Catherine Hardwicke, director of Thirteen, are just a few of the personalities who will be included in this Cabinet of Curiosities and will be authoring some of the pieces. This is a title that horror aficionados should place at the top of their must-see list.
Inventing Anna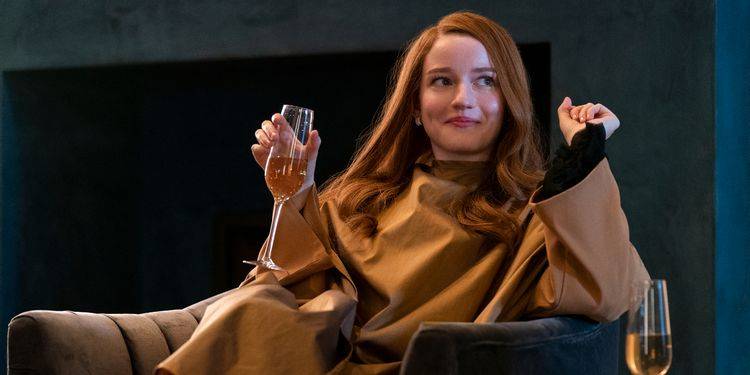 The new series Inventing Anna follows the life of Anna Delvey (Julia Garner), an Instagram influencer and fake celebrity who conned an elite group of Manhattan socialites out of hundreds of thousands of dollars over the course of four years. It is written by Shonda Rhimes, the creator of Greys Anatomy. When it premieres on February 11, 2022, Inventing Anna, a nine-episode mini-series, might be a must-see. This show is a must-see for Rhimes, who has already established herself as a superb writer.
Magic: The Gathering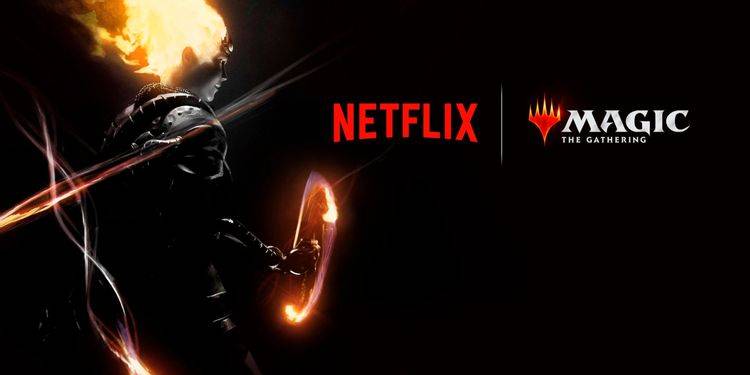 Netflix is bringing the popular fantasy card game to the home screen in the form of an animated series. The only confirmed star so far is former Superman star Brandon Routh, who will play Gideon Jura, the show's primary character.
Except for the fact that it will be released in 2022, not much more is known about this animated adaption. Fans should expect an easy plot that will satisfy even the most ardent card game fans. Based on the success of the League of Legends animated series on Netflix, viewers may expect to witness another spectacular world brought to life by the streaming studio.
Resident Evil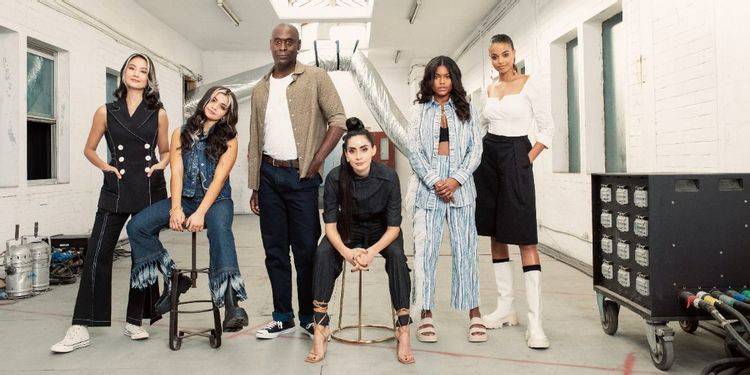 Mila Jovovich has appeared in scores of video games, novels, comic books, animations, and films, but Netflix has decided that Resident Evil needs one more edition. A pharmaceutical corporation produces a virus that converts individuals into all kinds of terrible, nightmare-inducing animals, according to a PlayStation game released in 1996.
Lance Reddick will play Albert Wesker, the fierce and humorous hero of the Resident Evil video games, in this adaptation. Fans will hopefully welcome yet another reinvention of a story that has already been told numerous times.
The Midnight Club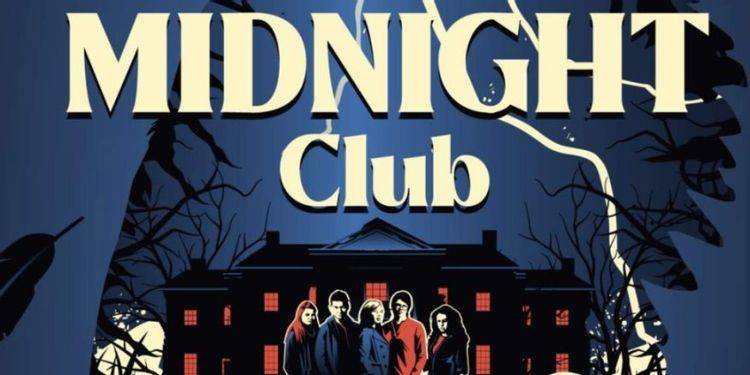 Seven terminally sick Rotterdam House hospice patients establish a vow that if one of them dies, the others will try to communicate with them from the afterlife. Mike Flanagan, who helmed Midnight Mass, will direct The Midnight Club, which is based on a novel by Christopher Pike. While there isn't much information about The Midnight Club's release date, viewers may be confident that Flanagan's success with The Haunting of Bly Manor will rub off on this adaption.
The Pentaverate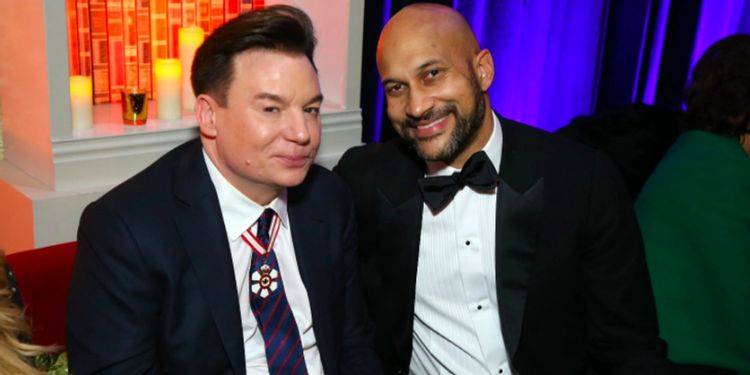 For the first time since 2008, Mike Myers is reprising his major role in a show about a secret society of elites that has been attempting to influence world events since 1347. The Pentaverate was originally mentioned in the 1993 movie So I Married an Axe Murderer, which also starred Mike Myers. Netflix hasn't acknowledged directly that this is where the show's title comes from, but given Myers' sense of humor, it's a safe bet.
Ken Jeong from Community and Keegan-Michael Key from Key & Peele are rumored to be joining him. Myers, on the other hand, will do what he does best and play many roles in this comedy, which is set to hit theaters later this year.
The Sandman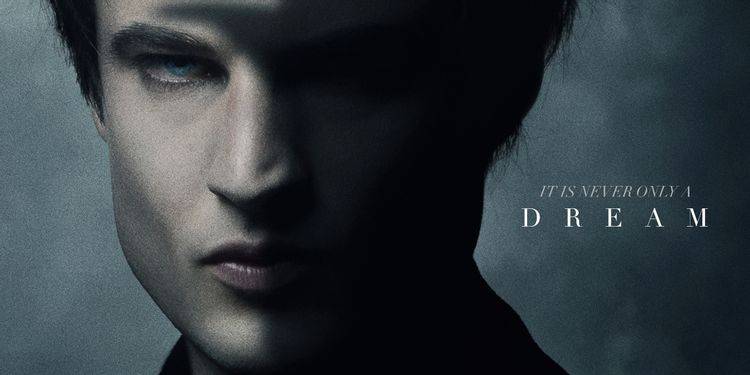 The Sandman originated as a comic book by Neil Gaiman, who is known for his dark and unusual mind. It follows Morpheus the Dream King after he breaks free from a 105-year prison sentence. The Sandman, starring Tom Sturridge, will plunge deeply into the weird Dreaming world, hopefully for the final time.
Many people have tried to make a live-action adaptation of The Sandman, but none has been well accepted. This could be the final chapter of the beloved comic book that fans have been anticipating.
The Witcher: Blood Origin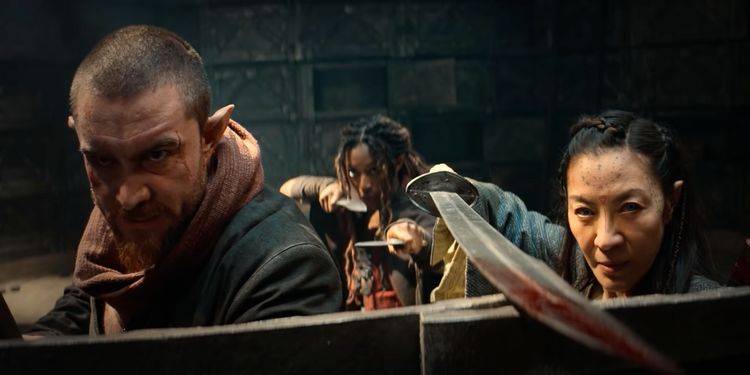 Fans may be frustrated that they won't be able to gaze into Geralt's piercing witcher eyes, but The Witcher: Blood Origin is set 1200 years before Henry Cavill takes on the role of the monster hunter. The past of how the worlds of monsters, men, and elves became one is explored in this new series starring Michelle Yeoh.
The series will consist of ten hour-long episodes that will detail the creation of the first Witcher. The Witcher 3 will be a nice addition to the series.
Wednesday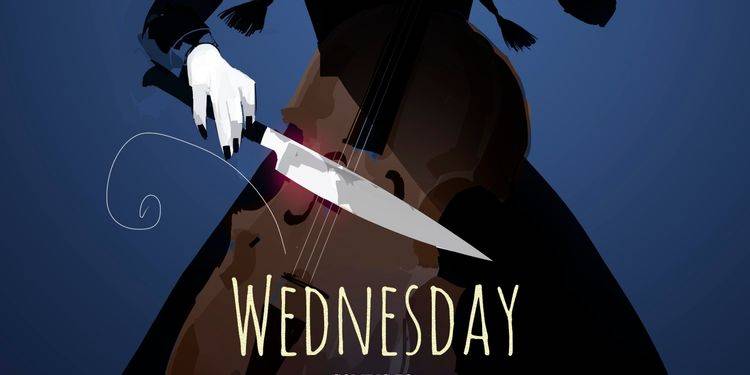 Wednesday Addams and her time as a student at Nevermore Academy are the focus of Tim Burton's adaptation of The Addams Family on Netflix. Wednesday is followed throughout the eight episodes of this series as she tries to discover more about her psychic talents and solve a mystery that has plagued her family for twenty-five years. This series will feature Jenna Ortega, Catherine Zeta-Jones, and Riki Lindhome, to mention a few. There aren't many ways this creepy Addams Family version could disappoint fans, especially with Burton directing.
Our Team DCS includes 5 different writers proficient in English and research based Content Writing. We allow them and encourage them to follow the Entertainment news all day long. Our posts, listicles and even the exclusives are a result of their hard work.