Netflix's "Deep Fake Love" is a Spanish reality TV series that tests the strength of the relationships of five couples who appear to be happy and ideal matches by fusing the lines between reality and fiction in order to see if the couples' relationship is based on trust or not. The show's distinctive style and the drama that develops between the couples keep viewers captivated throughout each episode, which is hosted by Raquel Sánchez Silva. Here are some suggestions that might be to your taste if you have already looked it up and enjoyed watching it. The majority of these 'Deep Fake Love'-inspired shows are available on Netflix, Amazon Prime, and Hulu!
Are You the One? (2014-)
Like "Deep Fake Love," "Are You the One?" is another dating programme that makes advantage of contemporary technology. It brings together a group of single men and women who use a dating algorithm, which employs a procedure that includes interviews, questionnaires, and compatibility testing, to help them find true love. The competitors are staying together for 10 weeks in an opulent vacation spot in the hopes that they would discover true love and win $1 million. 'Are You the One' and 'Deep Fake Love' both make use of contemporary tools to advance the game and choose the winners.
Insiders (2021-)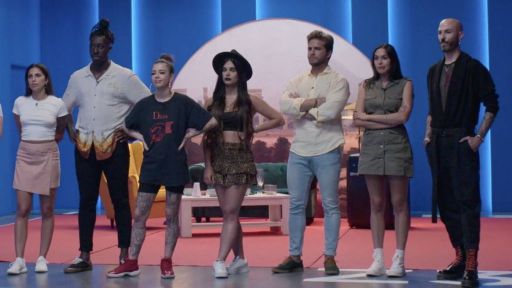 Netflix's "Insiders" is a Spanish reality TV series that was created by José Velasco, Mike Benson, Manuel Feijóo, Eric Marodon, and Arantza Sánchez. The contestants are led to believe that they are taking part in a totally other programme while the camera constantly records their every move. The 12 candidates are kept in the dark about the show, and a covert camera records every action they make. The winner receives 100,000 euros. The reality series, which is hosted by Najwa Nimri, is related to "Deep Fake Love" because both contain competitors who are dubious of the truth.
Love at First Lie (2022-)

The reality TV game show "Love at First Lie" on MTV examines several couples via a series of games that can also reveal who is telling the truth and who is lying about their separate relationships. The cash prize, which was the original major prize, increases by $25,000 with each lie exposed as the show goes on and more couples are eliminated with each new episode. The fact that viewers may participate in this show by playing along at home is what makes it so exciting. Similar to 'Deep Fake Love,' 'Love First Lie' focuses on couples choosing between telling the truth and lying as they compete for the top prize in money.
Love Is Blind (2020-)
The Netflix dating reality TV series "Love Is Blind" was created by Chris Coelen and depicts a social experiment in which attractive single people try to find a compatible match, fall in love, and become engaged without ever having met in person. The show veers from the typical style of other dating programmes by emphasising the emotional connection over the physical attractiveness. It is comparable to "Deep Fake Love" in that both programmes feature suspense in different ways. In "Deep Fake Love," for instance, contestants must determine whether what they see on video actually occurs, but in "Love Is Blind," single contestants are unaware of the physical characteristics of the people they get engaged to before meeting in person.
Love Never Lies (2021)
Netflix's 'Love Never Lies', hosted by Mónica Naranjo, is a reality television series that follows six different couples as they pass an eye-scanning lie detector in which stating the truth and building trust between the couples earns the couples a sizable monetary award. 'Deep Fake Love' and 'Love Never Lies' both employ lie-detection technology that uses deep fakes, making them somewhat comparable to one another.
The Circle (2020-)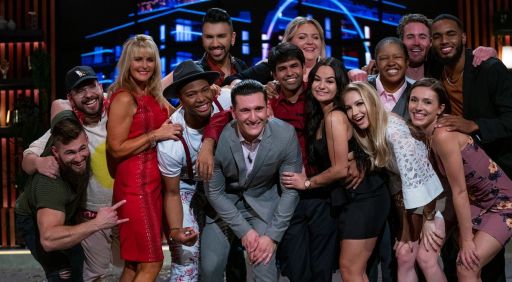 The Circle, a reality competition series on Netflix based on the same-named British series, follows a group of competitors who live apart from one another in apartments and can only communicate with one another online. The online competitors are seen flirting, befriending, and catfishing on the aforementioned social networking platform with the single objective of winning the $100,000 top prize in cash. Both "The Circles" and "Deep Fake Love" have a reoccurring motif of artificial personalities on screens, which makes them somewhat comparable.
Our Team DCS includes 5 different writers proficient in English and research based Content Writing. We allow them and encourage them to follow the Entertainment news all day long. Our posts, listicles and even the exclusives are a result of their hard work.