'Deadloch' portrays a lethal string of killings in a sarcastic comedy while offering a glimpse into a small-town mystery. The story follows Detective Eddie Redcliffe and Senior Sergeant Dulcie Collins as they look into a string of killings. Dulcie and Eddie encounter a lot of humorously embarrassing circumstances while searching for the serial killer who claims males as his victims. 'Deadloch' on Amazon Prime explores the incidents that twist the inquiry into a spiral without bringing humour to the crime.
The titular leads of the show are Kate Box and Madeleine Sami, which was created by Kate McCartney and Kate McLennan. Despite exploring wokeism, gentrification, and even murder, "Deadloch" masterfully combines each topic with humour. Therefore, we have compiled a list of shows for you to watch if you are likewise addicted to mystery dramas. Several of these television programmes, including "Deadloch," are available to stream on Netflix, Hulu, or Amazon Prime.
Bad Sisters (2022-)
'Bad Sisters' is a drama starring Sharon Horgan, Anne-Marie Duff, Claes Bang, Eva Birthistle, and Sarah Greene that tells the tale of the Dublin-based Garvey sisters who wind up on the life insurance company's radar following their brother-in-law's mysterious passing. 'Bad Sisters' was created by Sharon Horgan, and like 'Deadloch,' it doesn't hold back when exploring gruesome subjects like sorrow and murder. Not only that, but the show deftly blends these serious themes with humour. Similar to "Deadloch," where Eddie and Duclie investigate a murder with potential moral implications, "Bad Sisters" considers the idea of retributivism.
Broadchurch (2013-2017)
'Broadchurch' is a crime drama starring David Tennant, Olivia Colman, Andrew Buchan, Jodie Whittaker, and Arthur Darvill that centres on the murder of 11-year-old Danny Latimer and the subsequent police investigation that puts the coastal town of Broadchurch into a frenzy. The show's creators, Kate McCartney and Kate McLennan, have talked about how the show attracted their interest and have even referred to "Deadloch" as "Funny Broadchurch" despite the axiomatic distinctions that put "Broadchurch" on a different level than "Deadloch." Naturally then, 'Broadchurch' is still a gripping mystery that tackles a lot of unsettling issues and generates suspense throughout, despite its stark distinctions.
Mapleworth Murders (2020)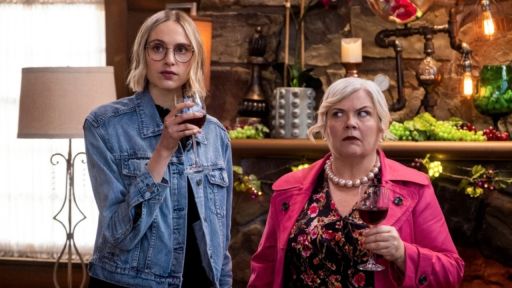 'Mapleworth Murders' chronicles the story of Abigail Mapleworth, a feisty murder mystery author who works with her niece in the little village of New Woodstream to investigate killings. Similar to the Tanzanian village of "Deadloch," New Woodstream develops as an improbable location of unexplained strange events. 'Mapleworth Murders' is a television series that was created by Paula Pell and John Lutz, who also serve as the show's stars. It centres on the dynamic duo as they search for answers and try to identify the guilty parties. Therefore, if you liked the satirical whodunit in "Deadloch," you'll appreciate "Mapleworth Murders" just as much.
Murderville (2022-)
Detective Terry Seattle, played by Will Arnett, is the main character who must work with some dim-witted guest stars to investigate a crime. The show's catch is that the visitors must improvise their investigation because they aren't given a script. 'Murderville' expertly combines peculiarities with profane crimes by weaving mystery into an unscripted comedy. Creator Krister Johnson drew inspiration from the BBC3 series "Murder in Successville" for this suspenseful mystery by incorporating the flaws of amateur investigative techniques. While 'Deadloch' may not have the same themes as 'Murderville,' it still has all the hallmarks of a good mystery and allows for further improvisation in the event of a vague screenplay, making it a fun mystery comedy to watch after 'Murderville.
Only Murders in the Building (2021-)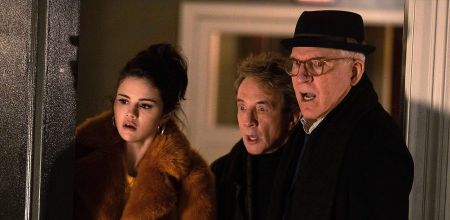 This murder mystery's creators, Steve Martin and John Hoffman, were inspired by the public's rising fascination with true crime. Three strangers with very different personalities get together to solve the murder after a gruesome murder confounds an affluent Upper West Side apartment block. The trio agrees to work together to identify the offender using their experience from listening to real crime podcasts.
The title character of 'Only Murders in the Building', starring Steve Martin, Martin Short, and Selena Gomez, meanders the obsessive nature of true crime and takes the audience on a journey that is both funny and exciting. Therefore, it stands to reason that if Dulcie and Eddie's never-ending efforts to piece together the killings' connections caught your interest, you'll also find an amateur alliance's search for the murderer to be compelling.
The Afterparty (2022-)
The tragic events that follow a high school reunion are depicted in "The Afterparty," which also includes Eugene Xavier Duckworth's murder and Detective Danner's subsequent hunt for the murderer. Tiffany Haddish, Sam Richardson, Zo Chao, Ben Schwartz, and Dave Franco are among the cast members. The Afterparty, a Christopher Miller production, chronicles a humorously high-stakes situation as it develops in an unexpectedly fascinating way. In a manner similar to how Dulcie and Eddie pieced together the mystery using scant hints, "The Afterparty" likewise followed Detective Danner's never-ending search for the culprit among a ragged misfit group.
The Good Cop (2018)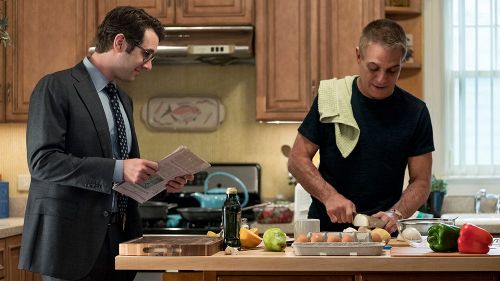 Tony Caruso Jr. and Tony Caruso Sr. are at different ends of the spectrum, just as Dulcie and Eddie, whose methods of investigation are radically dissimilar. Tony Caruso Sr., an ex-cop who was sentenced to seven years in jail after being found guilty of corruption, makes the wrong decision to put his training and experience to use. Tony Caruso Jr., whose excessively genuine character keeps him going above and beyond to keep his dad in control, knows that his father's frantic yearnings will lead to trouble.
The series, which was created by Andy Breckman, stars Isiah Whitlock Jr., Josh Groban, Monica Barbaro, and Tony Danza. Tony Caruso Jr. likewise finds himself in the middle of intriguing mysteries, just like Dulcie and Eddie do. So, if "Deadloch"'s illogical investigating methods intrigued you, you'll also find "The Good Cop's" various investigative strategies fascinating.
Why Women Kill (2019-2021)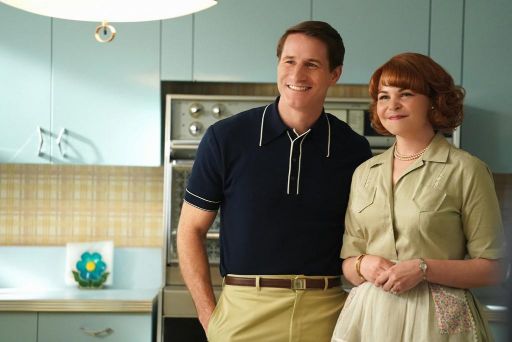 "Why Women Kill" tells the story of three different generations of women, with a housewife from the 1960s, a socialite from the 1980s, and a lawyer from 2019 all sharing a common trait: betrayal. Even though they have very different personalities and demeanours, their reaction to the betrayal unites them. The anthology shows how, although having different histories, their responses to infidelity have stayed consistent.
Another show that follows the radical actions that result in carnage is "Why Women Kill," which stars Ginnifer Goodwin, Kirby Howell-Baptiste, and Lucy Liu as the main leads. Marc Cherry's "Why Women Kill" follows a similarly disastrous chain of incidents that result from morally depraved behaviour. So, if the examination of death and grief in "Deadloch" piqued your interest, you'll find this comedy-drama to be just as compelling.
Our Team DCS includes 5 different writers proficient in English and research based Content Writing. We allow them and encourage them to follow the Entertainment news all day long. Our posts, listicles and even the exclusives are a result of their hard work.