'Joe Pickett' by Paramount+ is a Western criminal drama series based on C. J. Box's eponymous book series. It follows the life of Wyoming-based game warden Joe Pickett and his little family as they live in the small rural town of Saddlestring. They examine and experience the town's shifting political and social environment as it teeters on the verge of collapse. The Picketts' situation is further exacerbated when a murder victim shows up at their door, drawing the family into an unexpected plot.
The drama series, created by Drew Dowdle and John Erick Dowdle, stars Michael Dorman, Julianna Guill, Sharon Lawrence, Paul Sparks, and Coley Speaks in outstanding performances. It explores a number of fascinating topics and subjects, including murder and the need of family unity in times of adversity, making it an engaging watch. Here is a selection of comparable shows you might like watching if you couldn't get enough of the exciting rivalries and suspenseful themes in this one. Several of these programmes, including "Joe Pickett," are available on Netflix, Hulu, or Amazon Prime.
1883 (2021-2022)
The first of many prequels to "Yellowstone" is the Western drama series "1883," which was created by Taylor Sheridan. The story provides a thorough description of the Dutton family's post-Civil War generation's journey out of Tennessee and into ownership of the Yellowstone Ranch. They start out on their arduous voyage in Fort Worth, Texas, and then board a waggon train that brings them to Oregon before settling in Montana. Other than the Western location, the themes in "Joe Pickett" and "1883" also centre on familial ties and how they endure hardships together.
Bloodline (2015-2017)
'Bloodline' is a thriller drama series created by Todd A. Kessler, Glenn Kessler, and Daniel Zelman that centres on the wealthy Rayburn family living in the Florida Keys. Their reputation begins to decline as mysteriously revealed dark secrets from the past surface, and the future appears to be rather uncertain. The close-knit Rayburns begin to argue and discuss using dubious tactics. The two shows in question share many parallels but also some variances, such as the fact that "Bloodline," which is not a Western drama, replaces the verdant grasslands with beaches.
Damnation (2017-2018)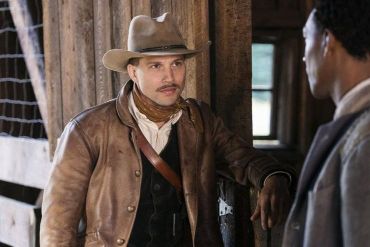 'Damnation' is a Tony Tost Western-era murder drama series starring Killian Scott, Logan Marshall-Green, Sarah Jones, Chasten Harmon, and Christopher Heyerdahl. The story, which takes place in the 1930s, centres on Seth Davenport, who pretends to be an Iowa small-town preacher in order to surprise all the corrupt and avaricious industrialists, bankers, and merchants. The captivating conflict between the various town officials is what connects the programme to "Joe Pickett."
Hatfields & McCoys (2012)
The Western setting of "Hatfields & McCoys" immediately makes us think of "Joe Pickett." The Kevin Reynolds-directed Western drama series is a dramatised story of the brutal feud between two families on the West Virginia/Kentucky border immediately following the Civil War. It is based on the Hatfield-McCoy dispute. There are many parallels and links between "Hatfields & McCoys" and "Joe Pickett," whether it be the bloody feuds between two hostile groups of people or the mounting tension with each episode.
Justified (2010-2015)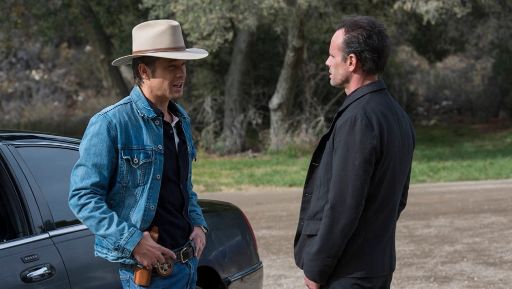 Similar to "Joe Pickett," the events in "Justified" take place in sleepy rural communities where residents have a propensity to ignore or abuse the law. The Deputy U.S. Marshal Raylan Givens is the main character of Graham Yost's neo-Western crime drama series, which is based on Elmore Leonard's Raylan Givens character from his novels, particularly 'Fire in the Hole'.
Raylan's atypical approaches to justice make him a target for criminals and cause him to run afoul of his U.S. Marshals Service superiors. He is forced to return to the Kentucky neighbourhood where he was reared after a specific incident occurs out of the blue, altering the course of his life. The family in "Joe Pickett" has a similar situation when a dead body is discovered on their doorstep.
Ozark (2017-2022)
The television series "Ozark," which was created by Bill Dubuque and Mark Williams, starring Jason Bateman as Marty Byrde, a family father whose life completely transforms as they move to the Lake of the Ozarks. Marty initially works as a financial planner in Chicago, but when a fast scam for a Mexican drug organisation doesn't work out, he turns to money laundering.
The Snell and Langmore families, as well as the Kansas City mafia later on, are just a few of the local thugs in which the entire Byrde family becomes embroiled shortly after. Both "Joe Pickett" and "Ozark" feature good families that are compelled to engage in shady activities as a result of sticky situations, despite the fact that "Joe Pickett" is a Western and "Ozark" is not.
Walker: Independence (2022-2023)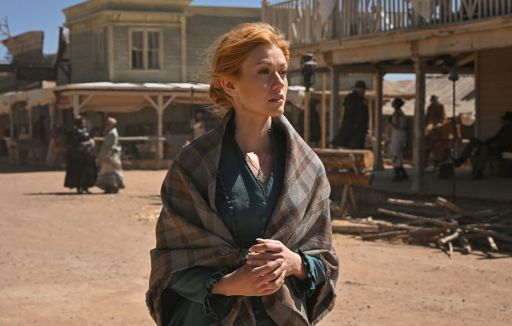 The Western drama series "Walker: Independence," created by Seamus Kevin Fahey and Anna Fricke, is a prequel to the original series "Walker." Katherine McNamara plays Abby Walker, a wealthy Bostonian who witnessed her husband being murdered in front of her eyes. The citizens of the small towns of Saddlestring and Independence in "Joe Pickett" and "Walker: Independence," which are both Westerns and feature murder, both have secrets and are trying to escape their pasts, which is what unites the two series.
Yellowstone (2018-2023)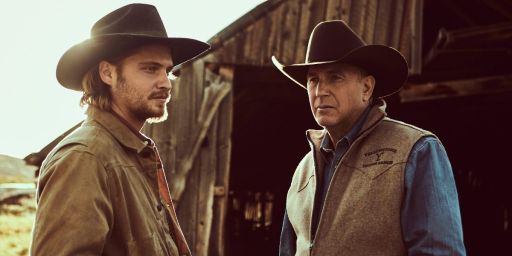 Another neo-Western drama on the list is Paramount's "Yellowstone," which already checks off one of the similarities with "Joe Pickett." The series, which was created by Taylor Sheridan and John Linson, centres on the Dutton family, who control the Yellowstone Dutton Ranch, also known as the Yellowstone, which is the biggest ranch in Montana. It depicts the conflict that the Dutton family experiences as they contend with ongoing harassment from land developers, an Indian reserve, and the nation's first national park. This is comparable to how the Pickett family handles a number of difficulties that they encounter in "Joe Pickett."
Our Team DCS includes 5 different writers proficient in English and research based Content Writing. We allow them and encourage them to follow the Entertainment news all day long. Our posts, listicles and even the exclusives are a result of their hard work.