The narrative of Richard Montanez, a Frito Lay caretaker who exploits his Mexican American roots to disrupt the food industry by altering how we think of fast food, is told in 'Flamin' Hot', a story of unwavering drive that leads to success. The film, directed by Eva Longoria, is based on a true story and is an adaptation of Richard Montanez's memoirs, "A Boy, a Burrito, and a Cookie: From Janitor to Executive" and "Flamin' Hot: The Incredible True Story of One Man's Rise from Janitor to Top Executive."
The biographical comedy-drama film "Flamin' Hot," starring Jesse Garcia, Annie Gonzalez, Dennis Haysbert, and Tony Shalhoub, centres on a man with unbridled ambition who dared to channel his ideas and push the culinary industry into an unexplored realm. Here is a list of related films in case the celebration of family, food, and invention piqued your interest in the same way. Several of these films, including "Flamin' Hot," are available on Netflix, Hulu, or Amazon Prime.
Big Night (1996)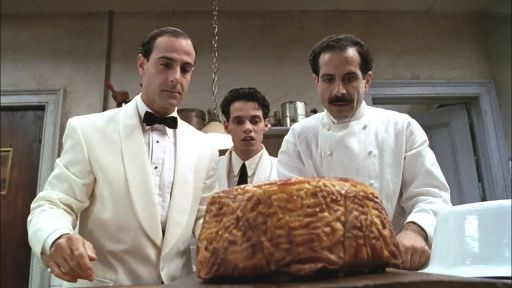 'Big Night' chronicles the narrative of two Italian brothers who struggle to run their restaurant in the face of several obstacles while telling an endless tale of labour and love. A multitude of developments happen as the pair struggles to maintain their integrity and prevail in the face of opposition. Stanley Tucci, Tony Shalhoub, Minnie Driver, Isabella Rossellini, Ian Holm, Marc Anthony, and Allison Janney all star in the Stanley Tucci and Campbell Scott-directed film. In other words, if Richard Montanez's never-ending quest to incorporate his heritage into food in "Flamin' Hot" appealed to you, you'll find this story of two Italian brothers to be just as endearing.
Bottle Shock (2008)
'Bottle Neck' follows the journey of an English expert as he tries to obtain the chardonnay of a winery in Napa Valley. The story is told by professional wine connoisseur Steven Spurrier. This comedy film is based on a real wine tasting in Paris in the late 1970s where a local Californian brand ultimately defeated its French rivals. It is based on the 1976 wine competition known as the "Judgement of Paris."
Randall Miller's "Bottle Shock," starring Chris Pine, Bo Barrett, Alan Rickman, Steven Spurrier, and Bill Pullman, is about the pursuit of excellence. Therefore, 'Bottle Shock' is the perfect movie to see next if you liked seeing Richard's competitive spirit in 'Flamin' Hot.
Chocolat (2000)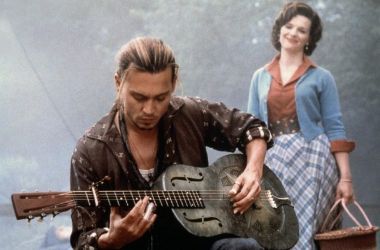 'Chocolat' is a narrative about a French woman and her young daughter who operate a chocolate business in a tiny isolated community. It is a story where taste is constrained by faith. A lot of changes occur when their principles become a point of controversy for the community's morally upright people. Johnny Depp, Juliette Binoche, Judi Dench, Alfred Molina, Lena Olin, and others appear in the Lasse Hallström-directed film.
Like "Flamin' Hot," "Chocolat" demonstrates how flavour and food can inspire change even in unexpected circumstances. So even though Richard may have completely changed an industry by inventing hot Cheetos, the pagan heroine of "Chocolat" equally effectively disturbs the peace of a French community.
Fast Food Nation (2006)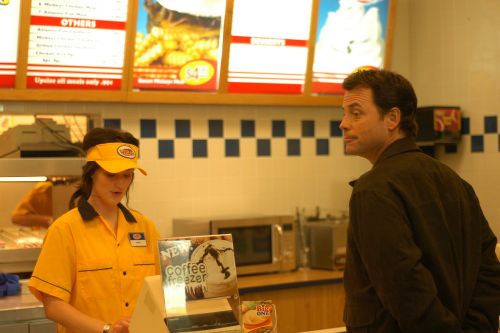 Greg Kinnear, Ethan Hawke, Bruce Willis, and Bobby Cannavale star in Richard Linklater's film "Fast Food Nation," which explores the depressing state of the fast food industry. Don Henderson, the marketing director of a major burger business, is tasked with determining the cause of faeces in the hamburgers. He embarks on a quest to learn the truth.
The documentary "Fast Food Nation" dives deeply into the gut of processed meals that surround us, delving further into the exploitation of immigrants and restaurant workers. So, if you enjoyed watching the rags to riches tale of Richard Montanez in "Flamin' Hot," you'll enjoy watching this sobering account of Mexican employees just as much.
Julie & Julia (2009)
Another biographical comedy movie, "Julie & Julia," is based on the real life of celebrity chef Julie Powell. The story of "Julie & Julia," which unfolds in two distinct spheres, traces the emotional bond that unites people via food. Meryl Streep, Stanley Tucci, Amy Adams, Chris Messina, Jane Lynch, and Linda Emond are among the impressive cast members. Like "Flamin' Hot," directed by Nora Ephron, "Julie & Julia" tells the inspiring tale of a real-life cook who put her heart and soul into her cooking.
The Founder (2016)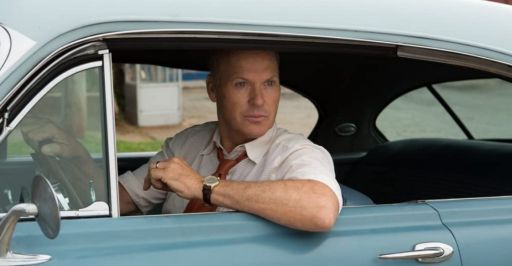 The narrative of Ray Kroc, a salesman who helped a fast food joint owned by two brothers become a household name throughout the world, is told in the movie "The Founder," which features the founding of the global fast food restaurant chain McDonald's. Nick Offerman, Laura Dern, and Michael Keaton are among the cast members. Similar to "Flamin' Hot," filmmaker John Lee Hancock's "The Founder," which follows the success of a guy whose innovation overturned his continuous challenges, is also based on a true story.
The Social Network (2010)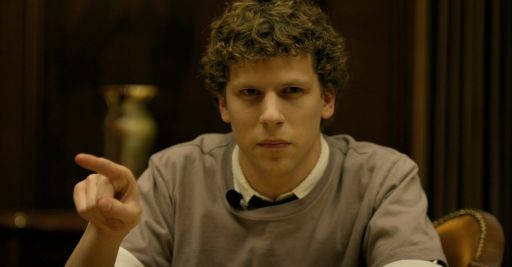 The Social Network, a film that also explores the core of creativity, tells the story of computer prodigy Mark Zuckerberg, a Harvard undergraduate and tech-savvy guy who founded the social networking site Facebook. The website takes off and the entrepreneur becomes the youngest billionaire, but he also faces lawsuits, complexities, and a host of other problems.
Jesse Eisenberg, Andrew Garfield, Justin Timberlake, Armie Hammer, Dakota Johnson, and Rashida Jones appear in the David Fincher-directed film. Similar to "Flamin' Hot," "The Social Network" similarly explores the life of a successful entrepreneur. So, if you liked learning about the challenges Richard encountered in "Flamin' Hot," you'll appreciate learning about how technology is evolving in "The Social Network."
Touch of Spice (2003)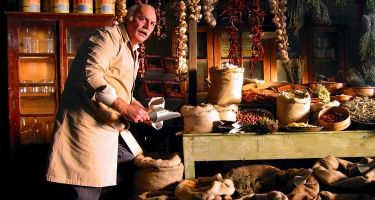 "Touche of Spice," a narrative about culture and familial love, tells the moving tale of a Greek youngster who develops into a gifted cook. Because of political unrest, Fanis Iakovides was forced to leave his country, and he discovers that life rarely goes as planned. With Georges Corraface, Fanis Iakovidis, Ieroklis Michaelidis, and Savvas Iakovidis in the lead roles, Tassos Boulmetis' "Touch of Spice" is the ideal film to see next because it explores the impact of heritage on food, as shown in "Flamin' Hot."
Our Team DCS includes 5 different writers proficient in English and research based Content Writing. We allow them and encourage them to follow the Entertainment news all day long. Our posts, listicles and even the exclusives are a result of their hard work.