'FUBAR' is a Netflix action comedy series that tells the story of a retired agent and his daughter, who covertly works for the CIA as well. It depicts a wide range of emotions and a treasure trove of secrets. The Nick Santora-created show centres on the perplexity of former CIA agent Luke Brunner, who gets the shock of his life when he learns that his daughter Emma is also a covert agent. The series' various thematic action sequences give way to moving disclosures between a father and a daughter as it progresses.
Arnold Schwarzenegger, Monica Barbaro, Aparna Brielle, Fortune Feimster, Travis Van Winkle, Fabiana Udenio, and Milan Carter all deliver powerful performances in the production. 'FUBAR' has a multitude of edgy topics, from secrets to humorously unforeseen events. Following is a selection of television programmes comparable to "FUBAR," in case the dynamic between an ex-operative and his spy daughter appeals to you as much as it did to me. Several of these programmes, including "FUBAR," are available to stream on Netflix, Hulu, or Amazon Prime.
Alias (2001-2006)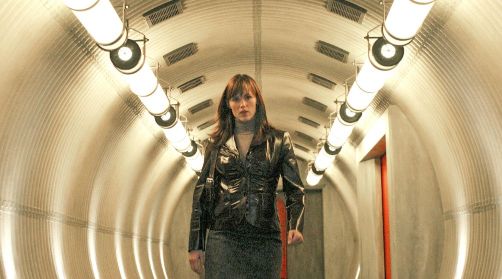 'Alias' also has a captivating hidden identity theory and stars Jennifer Garner, Michael Vartan, Bradley Cooper, Ron Rifkin, Victor Garber, and Carl Lumbly. Sydney Bristow, who appears to be an everyday person, is actually a triple agent of disguise who has received espionage and self-defense training. Like "FUBAR," "Alias" concentrates on action and mysterious information leading to shocking disclosures. Therefore, if you enjoyed the family drama in "FUBAR," you'll also enjoy "Alias," which was created by J.J. Abrams.
Burn Notice (2007-2013)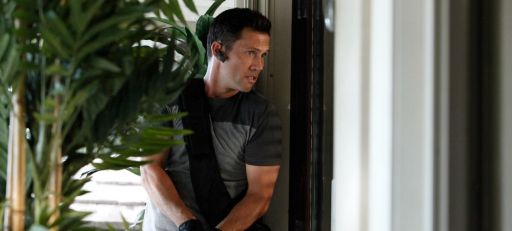 The sitcom, which was created by Matt Nix, stars Paul Tei, Gabrielle Anwar, Bruce Campbell, Sharon Gless, and Jeffrey Donovan. The programme centres on Michael Westen, a former spy who loses his job as a result. With nothing to do, Michael decides to work as a private investigator and learns the truth about his own demise. Therefore, if you liked the tale of a former secret agent in "FUBAR," you'll like "Burn Notice" just as much.
Chuck (2007-2012)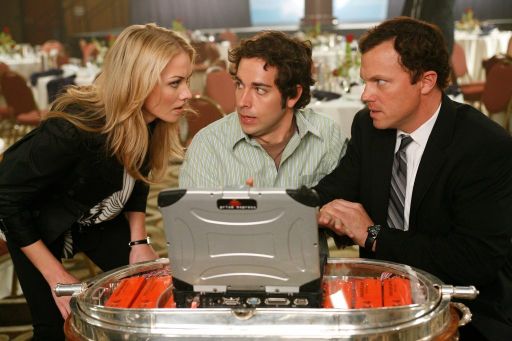 The bizarre tale of a singular person receiving protection from the CIA and NSA is followed in "Chuck," which tells the tale of a clueless computer geek named Chuck Bartowski who downloads crucial government secrets into his head. Zachary Levi, Joshua Gomez, Sarah Lancaster, Adam Baldwin, Scott Krinsky, Ryan McPartlin, and Vik Sahay are among the actors in the cast. Chris Fedak and Josh Schwartz are the show's creators. Chuck, the perfect sitcom to watch after "FUBAR," doesn't neglect to depict the poignancy of love and grief despite its action and humour features.
Covert Affairs (2010-2014)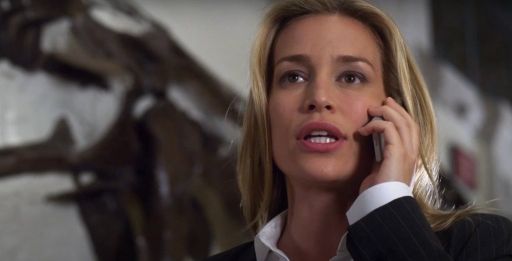 Piper Perabo, Christopher Gorham, Kari Matchett, Sendhil Ramamurthy, Peter Gallagher, and Anne Dudek all appear in the series. 'Covert Affairs' was created by Matt Corman and Chris Ord, and it tells the tale of CIA trainee Annie Walker, who is untrained and whose language abilities put her in perilous situations. The show features a hilarious, fast-paced storyline that immerses viewers in the difficult life of a CIA agent. So, if you like the expertise and skills of a retired agent and his daughter in "FUBAR," you'll enjoy the inexperienced newcomer in "Covert Affairs" just as much.
Get Smart (1965 -1970)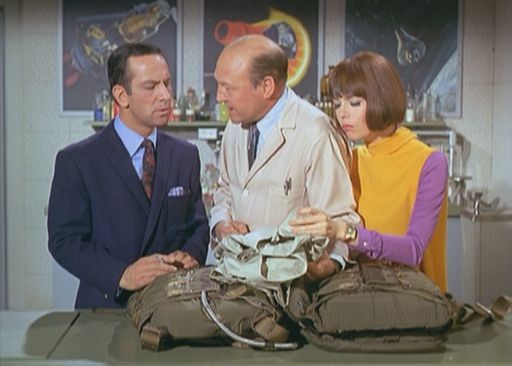 The clumsy Maxwell Smart and his unidentified female sidekick in this cult classic spoof secret operatives. The two attempt to take down the malicious worldwide organisation KAOS while working for the covert agency CONTROL. Barbara Feldon, Bernie Kopell, Robert Karvelas, Don Adams, and Dick Gautier are among the cast members.
The programme parodies not only espionage and spycraft but also the numerous spy films that dominated the 1960s film industry. This is the ideal programme to binge watch after "FUBAR" because it was produced by Mel Brooks and Buck Henry and served as the model for several hilarious comedies that would come later.
Jack Ryan (2018-2023)
This show depicts Jack Ryan's adventure, a CIA analyst who is thrown out of his office and into the field. The series elevates action and combat as the lead character unearths a number of dubious secrets and eliminates dubious individuals. 'Jack Ryan' is yet another series that explores the highs of covert operations, from tracking down the bad guys to discovering secrets of the utmost significance.
The cast, which also includes Wendell Pierce, Abbie Cornish, Dina Shihabi, and Ali Suliman, was created by Carlton Cuse and Graham Roland and stars John Krasinski as the title character. Therefore, "Jack Ryan" is the series to watch next if you want to see how secret operations and CIA analysts are carried out.
Killing Eve (2018-2022)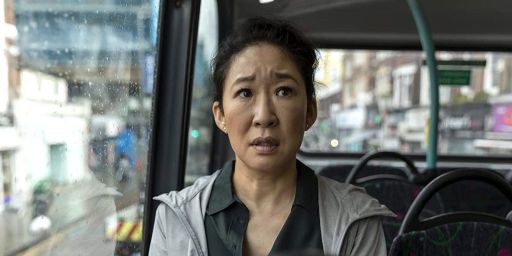 Eve is a dull operative who works as a security services officer behind a desk, producing lethargy and unfulfillment in "Killing Eve," a narrative of contrasting realities and amusing scenarios. Villanelle, on the other hand, is a skilled murderer who is able to enjoy certain comforts thanks to her violent job. 'Killing Eve' depicts the destruction and obsession that come after harsh circumstances and stars Jodie Comer, Sandra Oh, Fiona Shaw, Kim Bodnia, Owen McDonnell, Camille Cottin, Sean Delaney, Kirby Howell-Baptiste, and Harriet Walter. Phoebe Waller-Bridge is the creator of the show, which features secrets and love and is just as amusing as "FUBAR."
The Recruit (2022-)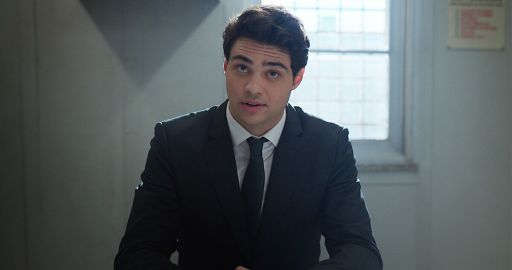 'Recruit' is a drama that stars Noah Centineo, Laura Haddock, Fivel Stewart, Kaylah Zander, Aarti Mann, Amanda Schull, Nathan Fillion, Angel Parker, and Colton Dunn. It tells the narrative of Owen Hendricks, a CIA lawyer. The plot of the show centres on how Owen gets caught up in a quarrel between potentially harmful parties and must use every effort to resolve it.
The 'The Recruit' series, which was created by Alexi Hawley, not only features dramatic and action-packed scenes, but also has charming and humorous aspects that make asset management and international disputes seem relatable. The Recruit, which adds to the cast of eccentric people and lighthearted stories, demonstrates a number of qualities that make it the ideal series to binge watch after watching "FUBAR.
The Spy (2019)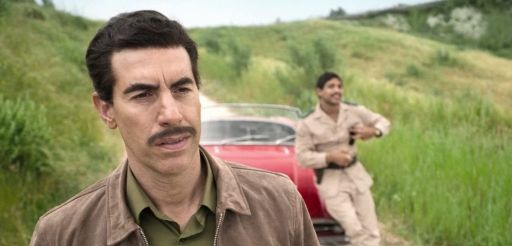 The Spy, a comedy-drama starring Sacha Baron Cohen, Hadar Ratzon, Noah Emmerich, Yael Eitan, Waleed Zuaiter, Alona Tal, and Hyam Zaytoun, is based on the real-life experience of Eli Cohen, a department shop employee who is chosen by Mossad to participate in a clandestine mission in Syria. As the person adopts a new identity and goes through rigorous training, he discovers that he is evolving from a straightforward employee to an operative, then to a key figure in a split state.
Even if it lacks the humour and one-liners from "FUBAR," it still tells a gripping story that must be missed. Therefore, if you enjoyed the action and story of FUBAR, you'll also enjoy Gideon Raff's "The Spy" for its fantastic components.
True Lies (2023)
'True Lies' tells the tale of an unfulfilled wife who discovers that her husband is not who he seems, illustrating the concept that reality can be very different from what it may seem. True Lies, which is based on the film that also served as the inspiration for "FUBAR," tells the tale of a suburban wife who learns that her computer consultant husband is actually an international snoop.
The show is inspired on the 1994 cult hit "True Lies," and stars Ginger Gonzaga, Steve Harvey, Erica Hernandez, Annabella Didion, and Mike O' Gorman. So, if you laughed at the mysteries and perplexing disclosures in "FUBAR," you'll find Matt Nix's "True Lies" to be just as funny.
Our Team DCS includes 5 different writers proficient in English and research based Content Writing. We allow them and encourage them to follow the Entertainment news all day long. Our posts, listicles and even the exclusives are a result of their hard work.