Netflix's 'Sanctuary,' starring Wataru Ichinose and Shioli Kutsuna, is a Japanese sports drama series directed by Kan Eguchi. The anime centres around beginner Sumo Wrestler Kiyoshi "Enno" Oze as he takes over the World of Sumo with his controversial brash attitude. Oze's career faces many setbacks and resistance due to his blatant disregard for various Sumo customs and mannerisms. Likewise, his talent also suffers from underachievement due to his lack of discipline. Oze must learn to appreciate the sport and put an end to his careless behaviour as he trains to advance in the ranks of a sumo wrestler.
'Sanctuary' explores themes of sportsmanship, hard work, and tradition. By digging into the lives of a juvenile delinquent, the series offers a fresh view into the cultural significance of sumo wrestling. Here is a list of suggestions for similar sports-focused television programmes with compelling plotlines and a greater understanding of sportsmen. The majority of these 'Sanctuary'-like series are available on Netflix, Amazon Prime, and Hulu.
Cobra Kai (2018–2023)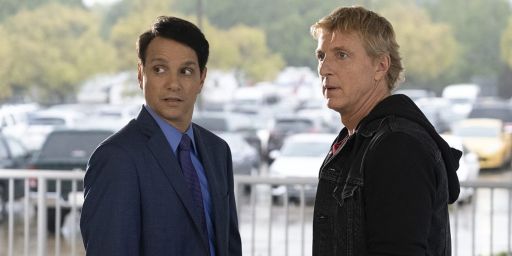 'Cobra Kai' is a sequel to Robert Mark Kamen's late 1980s 'The Karate Kid' flicks. The comedy-drama show is created by Josh Heald, Jon Hurwitz, and Hayden Schlossberg and stars Ralph Macchio and William Zabka. Daniel and Johnny's old rivalry from when they were kids is rekindled when Johnny reopens his old Karate dojo, "Cobra Kai."
Daniel adopts Robby, Johnny's estranged son, while Johnny hires Miguel, a young child, to supervise his instruction. As a result, Miguel and Robby come to share a rivalry that reflects the previous hostility between their mentors. Similar to 'Sanctuary,' 'Cobra Kai' tells the tale of an underdog with numerous points of contention and minor rivalries. Martial arts lovers will still appreciate both shows, despite the fact that they each have a number of glaring contrasts in their central conceit and storylines.
GLOW (2017-2019)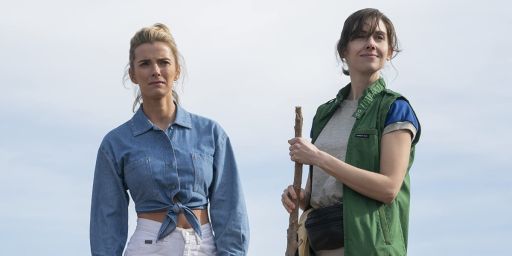 'GLOW' is a sports comedy-drama on Netflix that was created by Liz Flahive and Carly Mensch. The show stars Alison Brie, Betty Gilpin, Sydelle Noel, and Marc Maron. It is based on the actual "Gorgeous Ladies of Wrestling" women's professional wrestling promotion from the 1980s that was based in Los Angeles. Through made-up storylines, the programme explores the world of wrestling.
A poor actress named Ruth Wilder enters the GLOW promotion. However, her brand of exaggeration places her in dispute against GLOW's director, Sam Sylvia. Though 'GLOW' is a feel-good drama showcasing compelling female friendships, like 'Sanctuary,' the show also addresses themes of exploitation and rivalries that are necessarily present in professional sports.
Haikyuu!! (2014–2020)
'Haikyu!!' is a sports drama anime series made by Haruichi Furudate that centres on high school student Shoyo Hinata and his fervent passion for volleyball. Hinata elevates volleyball among his high school's volleyball team despite his lack of athletic prowess. Similar to "Sanctuary," "Haikyu!" is a character-driven programme that portrays a fervent love of a sport and creates entertaining stories within a hostile environment. If you enjoyed Sanctuary's all-encompassing depiction of Sumo, you might enjoy Haikyu!! with its high-stakes, larger-than-life volleyball competitions.
Heels (2021-)
The sports drama programme "Heels" was created by Michael Waldron. It stars Stephen Amell and Alexander Ludwig as professional wrestlers and brothers Jack Spade and Ace Spade. Under the direction of their family's Wrestling Promotion, the Spade brothers participate in scripted wrestling matches. In the ring, one brother plays the character of the bad person, or the "heel," while the other becomes the "face," the good guy. However, behind the scenes, the brother's staged rivalry persists as they fight over their late father's wrestling business. Similar to 'Sanctuary,' this show focuses on its characters rather than sports and has complex familial dynamics.
High & Low: The Story of S.W.O.R.D. (2015-)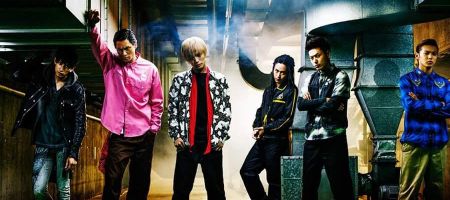 Japanese action series 'High & Low: The Story of S.W.O.R.D.' is set in the universe of the 'High&Low' franchise. A town is divided into five different groups when five gangs—Sannoh Rengokai, White Rascals, Oya Koukou, Rude Boys, and Daruma Ikka—emerge and seize power. Individual gangs now control each sector of the town as they defend one another from the Kuryu Group, a criminal organisation with ties to the Yakuza.
However, the five gangs face unanticipated problems when the Mighty Warriors, a new organisation, emerge in S.W.O.R.D. town. This show has a similar vibe to "Sanctuary" in that it has high school students competing in a life-or-death competition. 'High&Low: The Story of S.W.O.R.D.' might appeal to you if you liked the Japanese cultural relevance addressed in 'Sanctuary' and are seeking for another action-packed drama set in Japan.
Kung Fu (2021-)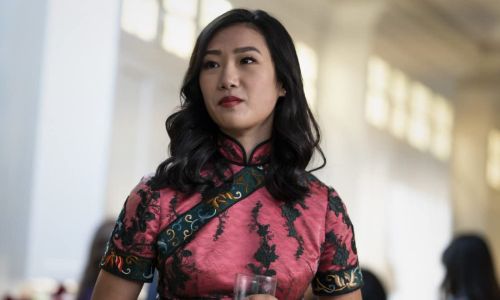 Created by Christina M. Kim, 'Kung Fu' is an action-adventure series starring Olivia Liang, Kheng Hua Tan, and Eddie Liu. The programme centres on Chinese-American Nicky Shen, who abandons her studies at Harvard to visit a secluded monastery in China. Three years later, she returns to America and uses her newly acquired martial arts abilities to combat crime in her neighbourhood.
Nicky will soon go up against the "Triad" criminal organisation. 'Kung Fu' should be added to your watch list if you enjoyed the action scenes in 'Sanctuary' and are searching for a show that primarily concentrates on the same genre. Furthermore, both reverently display martial arts.
The Crossover (2023-)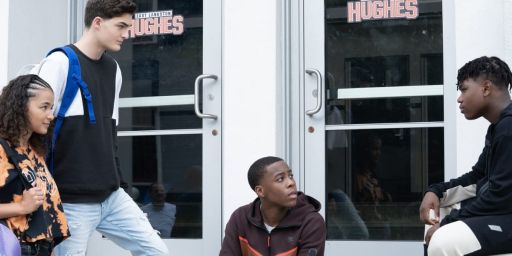 'The Crossover' is a Disney+ coming-of-age sports-drama series based on Kwame Alexander's eponymous novel. The show features Derek Luke, Sabrina Revelle, Jalyn Hall, and Amir O'Neil as the Bell family and focuses on brothers Josh and JB as they navigate high school and basketball. Training under the shadow of their father, Chuck Bell, a professional basketball player, the boys dream of a career in the NBA.
However, soon JB starts to question his enthusiasm for basketball and strives to find a balance in his life. Like Oze from 'Sanctuary,' JB also gets involved in a sport due to outside influences. As such, both characters first struggle to establish their foothold. Nevertheless, like Oze, JB also overcomes his obstacles and finds satisfaction in his athletic profession.
The Whirlwind Girl (2015)
The Whirlwind Girl is a Chinese sports drama that is based on the same-titled novel by Ming Xiaoxi. It follows Qi Bai Cao, an orphan who is adopted by Qu Xiangnan, a vilified martial arts champion. Qi Bai Cao pursues a career in martial arts while receiving instruction from her adoptive father. Along the way, Qi Bai Cao acquires new friends and mentors and clears Qu Xiangnan's besmirched name. You will like "The Whirlwind Girl" if you like dramas that use sports as a backdrop to explore the interpersonal dynamics between characters. It is likewise rife with interpersonal drama and competitive theatrics, just like "Sanctuary."
Our Team DCS includes 5 different writers proficient in English and research based Content Writing. We allow them and encourage them to follow the Entertainment news all day long. Our posts, listicles and even the exclusives are a result of their hard work.