The gruesome double murder of the newlyweds Stanley "Scott" Sessions and Heather Frank in Greeley, Colorado, in February 2020 is the subject of Investigation Discovery's "Calls From The Inside: Flames of Jealousy." Within a week following the murders, the investigators managed to apprehend the person responsible for the terrible homicide cases. We have the information you need if you're curious to learn more about the case, including the identity and whereabouts of the murderer. So let's get started, shall we?
How Did Stanley "Scott" Sessions & Heather Frank Die?
On March 25, 1966, in Ogden, Utah, Stanley "Scott" Sessions was born parents Stanley F Sessions and Linda Sessions. He earned a music degree from Brigham Young University after leaving Greeley West High School. He performed across the US and Europe as a member of the university's famous "Jazz Band Synthesis." In several interviews, he stated that music was his life and that he was happiest when performing in front of an audience. Scott, a gifted trumpet musician who was a member of the well-known band "The Movers & Shakers," toured all across Colorado.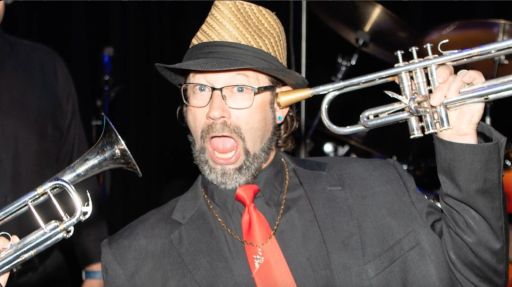 Additionally, he cherished performing with "George Grey and Elvis Experience Band." He completed a two-year mission for the Church of Jesus Christ of Latter-day Saints in Brisbane, Australia, during which time he received the Boy Scouts' Eagle Scout honour. Scott always had a smile on his face, George Grey, the lead singer of the 'George Grey and Elvis Experience Band,' said. He had an evil streak. He constantly had a smile on his face and was very animated. He was a long-time resident of Greeley, Colorado, and ran a painting company while also taking his dog on hikes.
Robert Howard and Mary Kathryn (Viktora) Frank welcomed Heather Christina Frank into the world on December 8, 1971 in Madison, Wisconsin. She attended Lake Mills High School and grew up in Lake Mills and Waterloo. She started working as a waiter after graduating. In 2008, after residing in Loveland and Fort Collins, she moved to Greeley. She resigned her position as a manager at Doug's Day Diner in Loveland in 2015 after spending six years working for Academy Bank in Greeley.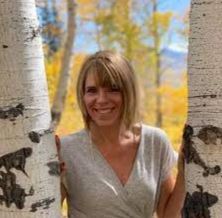 She loved sewing, crafting, constructing plant stands, decorating, and cooking, according to family members. Alexander McLaughlin, Christian McLaughlin, and Blake McLaughlin are her twin boys from prior relationships. A snow plough driver was on his way home on February 10, 2020 when he noticed something burning in a Larimer County ditch and proceeded to inspect it. Alongside a smouldering log, he found a half burned corpse that was wrapped in plastic.
According to police reports, the officers decided Scott's body belonged there. His spinal cord was severed, according to the autopsy report, since his throat had been slashed with a knife so severely. Before his body was put on fire, he was almost beheaded. Heather's body was discovered by the investigators in Greeley on a rural property. It was near a burning fire pit in a mound of wood. According to Heather's autopsy report, she had received two close-range shots to the heart.
Who Killed Stanley "Scott" Sessions & Heather Frank?
In January 2020, Heather reportedly went to a blues concert where she met Scott. She fell in love with the charming pianist, and they got along rather well right away. Both had a creative side and had been out on a few occasions. They had intended to meet up again on February 8 at Heather's house, and it appeared that a quick romance was just getting started. Stanley F. Sessions, Scott's father, claimed that his son was last seen that day and explained that he was heading out to see a friend.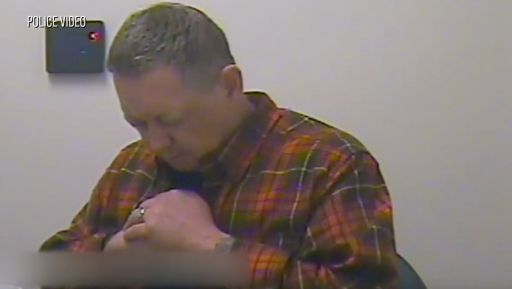 Investigators were shocked by the ferocity of the murder after finding Scott's body and hypothesised that it was carried out by someone with a personal grudge. They examined his texts and followed his mobile to discover that he had visited Heather on the day of his murder. When the detectives arrived at her residence, they discovered a bloody pool near the front door. They couldn't find Heather because there was so much blood that it had seeped through to the wood floor underneath.
After looking into her, the investigators discovered that she had a violent ex-boyfriend called Kevin Dean Eastman. He dated Heather for seven years, with numerous episodes of abuse and violence in between. He was physically abusive, unemployed, and tried to control Heather. He also had a drinking problem. According to rumours, Kevin violently argued with her once and pulled her hair from her head. She wanted to date Scott, though, and had dumped him.
According to Heather's acquaintances, Kevin was furious because she was seeing another man. The ex-couple was the main suspect in Scott's murder when blood was found in her home. On February 16, the investigators received a tip that brought them to a rural property owned by Kevin's former boss, Troy Bonnell. Later that day, following the discovery of Heather's death there, Kevin was apprehended by police at a petrol station. He was adding petrol to a container.
Kevin stated after a protracted police interview that he had unexpectedly dropped by Heather's house on February 8. He claimed that when he arrived, he was surprised to see Heather working with Troy to dispose of Scott's body. Troy, he claimed, had accidently killed Heather out of panic. Troy was exonerated by the police of the accusations, and Kevin was accused with two counts of first-degree murder.
Where is Kevin Eastman Now?
The lengthy legal process and global epidemic delayed Kevin's trial by over two years. The same narrative was attempted by his defence attorney, but the jury did not accept Kevin's version of events. According to the prosecution, Scott and Heather were only starting to get to know one another, and Heather had no ulterior motivation for the murder. According to their allegations, Kevin killed Scott out of jealousy and made Heather assist him in disposing of the body.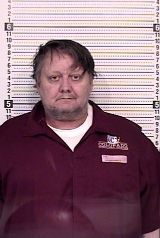 Due to the fact that Heather was an eyewitness to the incident, the prosecution claimed Kevin also killed her. The police managed to stop him just before he was about to burn her body as well. He received two consecutive life sentences with an additional 27 years after being convicted guilty of both crimes. The 51-year-old is spending his sentence at the Fremont Correctional Facility with almost little possibility of parole, according to official court records.
Our Team DCS includes 5 different writers proficient in English and research based Content Writing. We allow them and encourage them to follow the Entertainment news all day long. Our posts, listicles and even the exclusives are a result of their hard work.