Star Wars: Visions has made its second season debut on Disney+ after a one and a half year hiatus. The anthology series is renowned for using the top anime creators in the world to interpret key Star Wars moments.
Nine short animated films from ten different countries were included in the second volume. After binge-watching the show, fans are now calling for a second season. But has Volume 3 of Star Wars: Visions been renewed? Find out by reading on.
Is Star Wars: Visions Renewed for Volume 3?
Disney and Lucasfilm have not yet made any announcements regarding the third volume of Star Wars: Visions. Before determining whether to produce a third season, the production studios will likely monitor the second season's viewership statistics.
The programme was swiftly renewed for volume 2 following a tremendously excellent reception to the first volume. James Waugh, the series' executive producer, recently explained how the destiny of the show rests on how the fans respond and feel about it.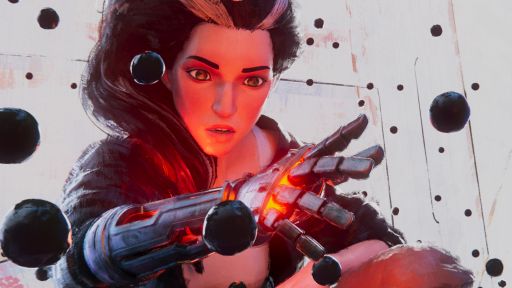 "At the moment, nothing is scheduled. I believe the strategy has been to gauge audience reaction before responding. He had remarked this shortly after the first season's premiere in 2021. "We'll see what happens, let's see how the response is to this anthology," he had added. So, to find out whether Star Wars: Vision will return with volume 3, we must wait for Disney to make an official announcement.
Fan Theory Claims the Show will Return with Another Season
Fans are confident that there will be another season even though there hasn't been a formal announcement concerning the show's continuation due to an online conspiracy theory. An astute reader noticed that the Star Wars: Visions logos follow a colour scheme that will most likely end with a trilogy.
With Volume 1 of Star Wars: Visions being blue and Volume 2 being red, I think it just makes perfect sense for Volume 3 to be yellow, assuming it gets made. The big question is just what the theme would be. Volume 1 was Japanese studios, Volume 2 was global studios. Very curious! pic.twitter.com/jBtMMEgxzA

— Leonandia (@Leonandian) April 11, 2023
Because The Force Awakens and Visions Volume 1 are both in blue and The Last Jedi and Visions Volume 2 are both in red, the idea contends that the show is making comparisons to the newly released film trilogy. According to the current trend, the series will air The Rise of Skywalker concurrently with another volume bearing a yellow logo.
The tweet states, "I think it just makes perfect sense for Volume 3 to be yellow, assuming it gets made. Volume 1 of Star Wars: Visions is blue, Volume 2 is red." The theory could be intriguing, but Disney still has the last say.
Executive Producers Tease Potential Animation Style in Volume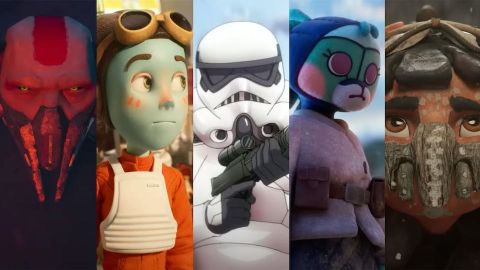 If the show is revived, Waugh and colleague executive producer Josh Rimes discussed the possibility of a volume 3 and said they would like to investigate puppetry-style animation. Waugh stated that he would want to see a Muppets-style animation in the third volume after the previous two seasons explored anime and stop-motion techniques.
"All of those different things may be explored on this canvas. The globe is currently experiencing some truly amazing things. I showed them some of the work of this DJ, child Koala, who performs a puppet show; it's really amazing. I joked with them both, but I mean it. So, would something like that be feasible for Visions? Maybe. At this moment, I think everything is open," he continued.
Volumes 1 and 2 of Star Wars: Visions are available to stream on Disney+. Keep checking back for new information.
Our Team DCS includes 5 different writers proficient in English and research based Content Writing. We allow them and encourage them to follow the Entertainment news all day long. Our posts, listicles and even the exclusives are a result of their hard work.