'Accused' covers tales with seemingly innocent beginnings that can escalate into serious events, including courtroom drama and criminal stories. The anthology, a reimagining of the British series, follows protagonists in stand-alone episodes. Every episode retraces the characters' steps and starts in a courtroom. As the butterfly effect begins to take shape, it engulfs protagonists in an intense and captivating story. Jimmy McGovern is the creator of the show, which focuses on a number of interconnected stories with a common theme. The show left viewers guessing whodunit, from sacrifice and duplicity to accountability.
The cast of "Accused" includes Margo Martindale, Wendell Pierce, Abigail Breslin, Malcolm-Jamal Warner, Jil Hennessy, Whitney Cummings, Stephanie Nogueras, and others. The crime drama show skillfully incorporates provocative themes and a range of emotions. The intense drama is a result of the courtroom's tight tension and the situation's high stakes. So, if the novel notion of "Accused" intrigued you as much as it did us, here is a list of television programmes with a similar theme. Several of these programmes, including "Accused," are available on Netflix, Hulu, or Amazon Prime.
American Crime (2015-2017)
Anthology crime drama "American Crime" also tells the tales of those caught up in the complex politics of race, class, and gender. The show generates a lot of shock waves and keeps viewers on the edge of their seats with everything from courtroom drama that has a lasting effect on people to murders with twisted intentions. John Ridley's "American Crime" introduces a lot of untapped aspects that pique viewers' interest beyond just "whodunit." As a result, if the stories in 'Accused' are intriguing to you as they develop, 'American Crime' is the series you should watch next.
American Crime Story (2016-)
The true crime anthology "American Crime Story" details some of the most famous killings and historical moments in the country. Scott Alexander, Larry Karaszweski, Tom Rob Smith, and Sarah Burgess are the creators of the show. David Schwimmer, John Travolta, Sterling K. Brown, Finn Witrock, and Sarah Paulson have all appeared in the series.
Even though the show examines some of the most notorious crimes ever, artistic licence has been employed to enhance the plot. You'll be charmed by "American Crime Story" just as much as "Accused" because it adds a garish element to the tales that have already become spectacles in the public mind.
Broadchurch (2013-2017)
The drama series, which features David Tenant, Olivia Colman, Jodie Whittaker, Phoebe Waller-Bridge, Jonathan Bailey, Arthur Darvill, and David Bradley as detectives Alec Hardy and Ellie Miller, centres on the abduction of 11-year-old Daniel Latimer and the ensuing search. As the story progresses, the small community of Broadchurch observes its formerly cordial neighbours turning against one another. Chris Chibnall's gripping suspense is equally captivating. So if you enjoyed the passion and complexity of "Accused," you'll probably find "Broadchurch" to be compelling as well.
Criminal: UK (2019-2020)
'Criminal: UK' is a very intense show that chronicles the story of a specialised interrogation squad of the Metropolitan Police, packing gripping tension within the constraints of a police interrogation chamber. A suspenseful thriller results from the group's utilisation of various techniques with suspects to elicit information for their cases. The series not only has an intriguing theme, but also psychological thriller components.
Sharon Horgan, David Tenant, Kit Harington, Katherine Kelly, Rochenda Sandall, Nicholas Pinnock, Kunal Nayyar, Hayley Atwell, and Sophie Oonedo are among the cast members. Jim Field Smith and George Kay are the creators of the programme. Therefore, if you enjoyed the captivating sequences and quick-witted writing of "Accused," "Criminal: UK" will be the ideal series for you to watch next.
Dirty John (2018-2020)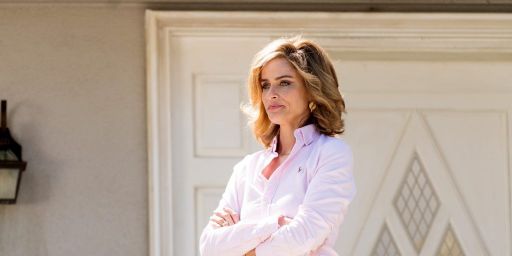 'Dirty John' is a true crime anthology that chronicles deception, secrets, and survival. It is based on the terrifying truths that lurk menacingly within the boundaries of civilised society. Eric Bana, Connie Britton, Amanda Peet, Christian Slater, Julia Garner, Keiko Agena, Judy Reyes, and Missi Pyle are among the cast members. Alexandra Cunningham, the show's creator, skillfully dramatises the deception and lies that resulted in a number of horrific crimes. So, if you became addicted to the tremendously uncomfortable yet energising notion of "Accused," "Dirty John" will be just as dramatic and fascinating.
Staircase (2022)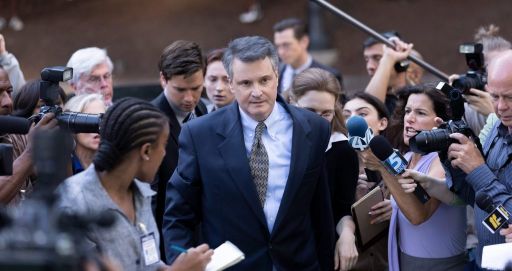 All suspicion falls on crime writer Michael Peterson after his wife is discovered dead at the foot of their home's stairway. The plot develops and chronicles Peterson's guilt or innocence in a judicial struggle, and the subsequent mayhem other factors bring in makes for an engaging crime series. The cast of the show includes Michael Stuhlbarg, Juliette Binoche, Olivia DeJonge, Patrick Schwarzenegger, Toni Collette, Colin Firth, and Sophie Turner. So if the courtroom drama in "Accused" piqued your interest, "Staircase" by creator Antonio Campos will undoubtedly hold your attention.
The Night Of (2016)
Another television show that serves as an example of how a seemingly innocent action can ultimately trigger a cascade of events that threaten to completely change everything. The narrative of Nasir "Naz" Khan, a college student from Queens who is Pakistani-American, is followed in the series. Nothing stays the same until he decides to take his father's taxi to go to a party one night since a young woman gets in the cab.
Riz Ahmed, John Turturro, Sofia Black D'Elia, Michael Kenneth Williams, Amara Karan, and Payman Maadi are among the cast members. After viewing "Accused," you should binge on this show, since it has elements of suspense, thrills, and courtroom drama. Its creators, Richard Price and Steven Zailllian.
The Sinner (2017-2021)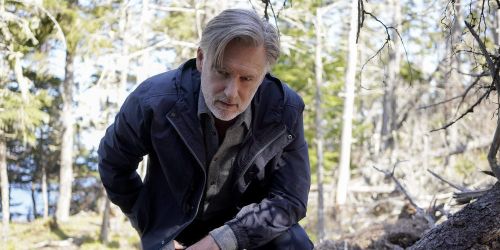 A police procedural anthology with various investigations and crimes is depicted by creator Derek Simonds. The cast includes Jessica Biel, Bill Pullman, Christopher Abbott, Dohn Norwood, Abby Miller, Kathryn Erbe, Nadia Alexander, and Adam LeFevre. The roles range from a housewife and mother stabbing someone to death in an unexplained act of rage to a little boy implicated in a bizarre murder.
'The Sinner' explores the understanding of the human psychology that leads people to commit such heinous atrocities in addition to a compelling narrative that warps viewers. As a result, the series goes beyond the traditional whodunit. If you enjoyed the perspective of retracing steps in "Accused," you'll undoubtedly be intrigued in Detective Harry's investigation of the key moments that lead to such tragedies.
Our Team DCS includes 5 different writers proficient in English and research based Content Writing. We allow them and encourage them to follow the Entertainment news all day long. Our posts, listicles and even the exclusives are a result of their hard work.