Cold as ice Steve Austin left WWE owing to a neck injury that put him at risk of paralysis. After he left, Austin tried his hand in Hollywood for a short time, but his output was mostly B-grade action flicks, with the exception of two big-screen blockbusters and one smaller but nonetheless popular film.
Austin has generally ceased acting since then, but he still appears on reality TV series. Despite this, he has stated on several occasions that he does not appreciate acting enough to continue in the footsteps of Dwayne "The Rock" Johnson and John Cena, who have both become Hollywood movie stars. He had, however, worked with some of Hollywood's biggest action movie actors by the time he ceased acting on a regular basis.
Damage (2009) – 5.7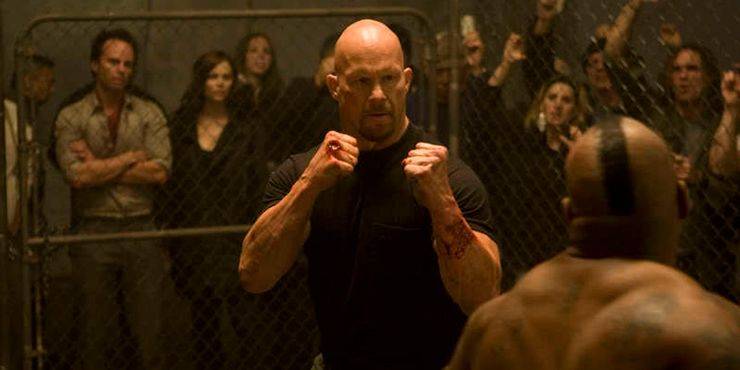 After his first two higher-budget performances, Stone Cold Steve Austin starred in Damage, his first straight-to-DVD film. Austin plays John Brickner, a man on parole for manslaughter after serving seven years in jail.
When John meets up with the woman whose husband he killed in self-defense, she informs him that her daughter requires a heart transplant and that he is responsible for the $250,000 cost. To raise the necessary funds, John enters an underground fight tournament.
Hunt To Kill (2010) – 5.2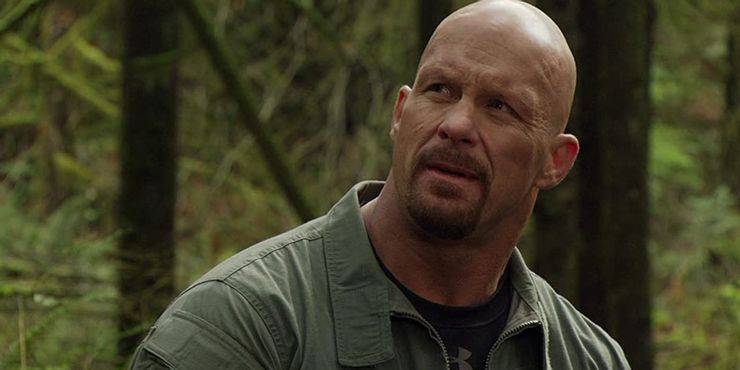 It was time for Stone Cold Steve Austin to star in a direct-to-DVD film with Eric Roberts in 2010. This was Austin's role in Hunt to Kill, in which he played Jim Rhodes, a border patrol agent who begins the film by stepping into a meth factory and exiting with his partner dead.
Jim lives in the mountains with his teenage daughter in the present day, as depicted in the film. When a criminal backstabs his companions and kills them, the other thieves seek vengeance and kidnap Jim's daughter to force him to assist them.
Knockout (2011) – 5.0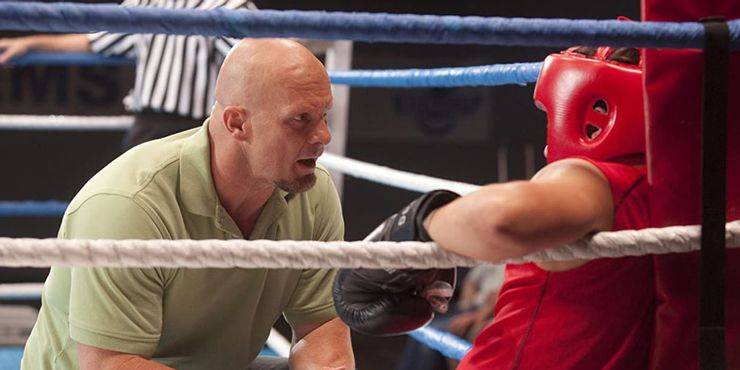 In 2011, Stone Cold Steve Austin starred in the film Knockout, which required less guns and more explosive action. Austin plays Dan Barnes, a former heavyweight boxer who retired to escape his life's violence. Dan comes to help coach a young newcomer and prepare him to face this seemingly unstoppable champion as a new boxing champion begins to tear through the opposition.
Maximum Conviction (2012) – 4.8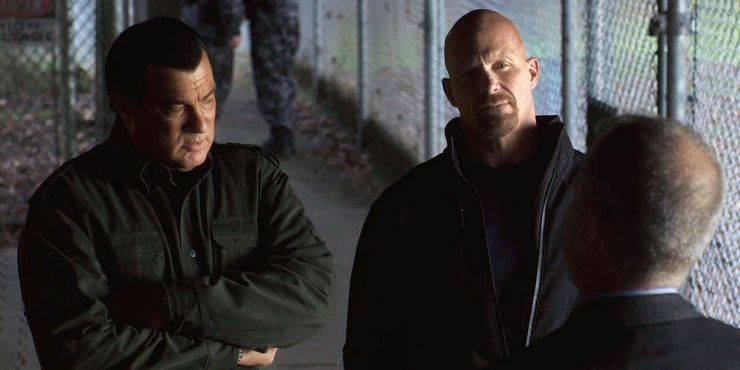 In the year 2012, Stone Cold Steve Austin paired up with Steven Seagal, a DTV action legend. Austin plays Manning, a former black operations operative tasked to decommission an old jail and supervise the entrance of two female captives. When a team of professional mercenaries arrives hunting for the women, they encounter overwhelming odds. The two men discover they are in the heart of a highly dangerous situation when they discover one of the women is a CIA courier and the other is a mole.
Recoil (2011) – 5.2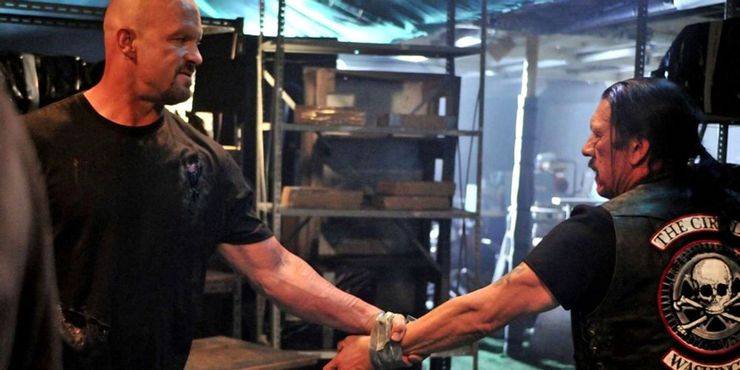 Cold as ice In 2011, Steve Austin starred with another action superstar, Danny Trejo, in the film Recoil. This is a remake of a 1998 action film starring Austin as Ryan Varrett, a former cop who sets out to avenge his family's murder. After his wife and son were murdered by a gang, Ryan resigns from his job as a cop and vows to exact violent vengeance on those responsible for his family's deaths.
Tactical Force (2011) – 4.8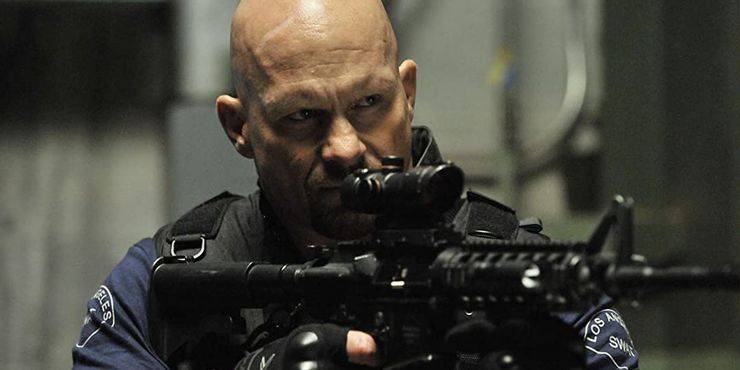 Tactical Force was a Canadian action film that starred Stone Cold Steve Austin and Michael Jai White and was released in 2011. (Spawn). Austin starred as SWAT Captain Frank Tater, the head of a four-man unit, in this straight-to-DVD movie. They wreak a lot of damage in their first mission and are forced to go through training again. However, the training simulation went awry when they found themselves trapped in an abandoned hanger between two opposing gangs with no real firearms.
The Package (2013) – 5.0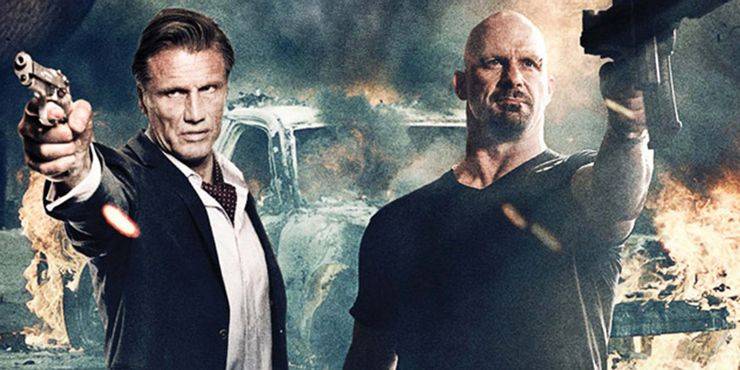 In 2013, Stone Cold Steve Austin paired up with Dolph Lundgren, another '80s action DTV legend. Austin plays Tommy Wicker, a heavy who works for a local criminal leader known as Big Doug, in the film The Package. A rival gang kills his partner and wants the cargo for himself when Big Doug orders him to deliver a package to The German (Lundgren). This eventually leads to a confrontation with the German himself.
The Condemned (2007) – 6.0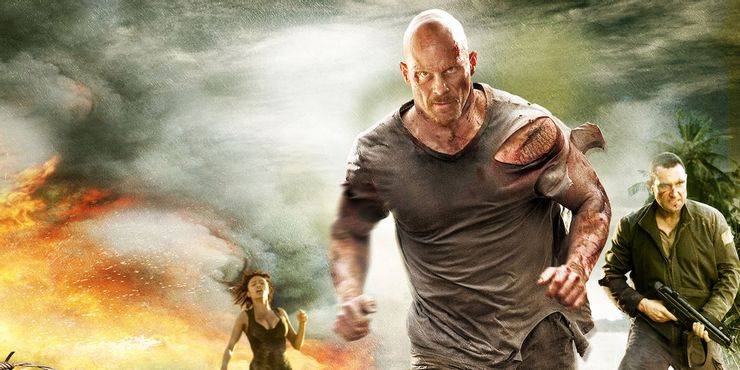 Cold as ice The Condemned was Steve Austin's first action film, which he starred in in 2007. The film was produced by WWE Films and distributed by Lionsgate as the only film starring Austin to receive a theatrical distribution. Ten convicts are forced to fight to the death in an unlawful competition that is televised to the public in the film. The film also starred Vinnie Jones, and while it only has a 15% Rotten Tomatoes rating, it is Austin's third best film according to IMDb voting.
The Longest Yard (2005) – 6.4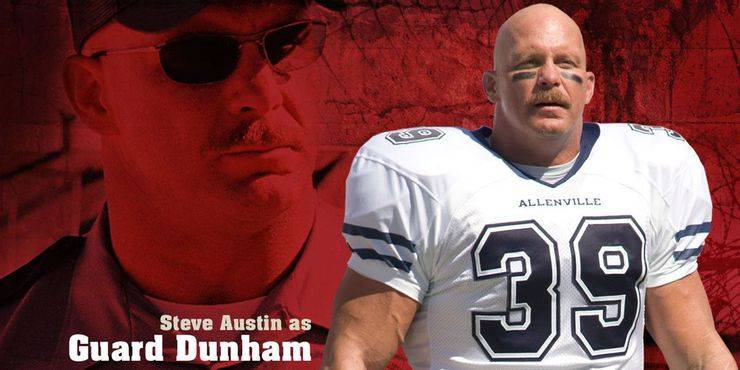 The first film in which Stone Cold Steve Austin appeared was The Longest Yard, a 2005 football comedy starring Adam Sandler, was Steve Austin's first film. Reynolds returned for a role in the film, which was a remake of the famous 1974 Bruce Reynolds film. Sandler was a former NFL player who was embroiled in a high-profile point-tapping scandal. The warden uses his influence to force him to participate in a football exhibition against the cruel guards while he is in prison. In the film, Austin plays Guard Dunham. Professional wrestlers Kevin Nash and Bill Goldberg will also appear.
The Expendables (2010) – 6.5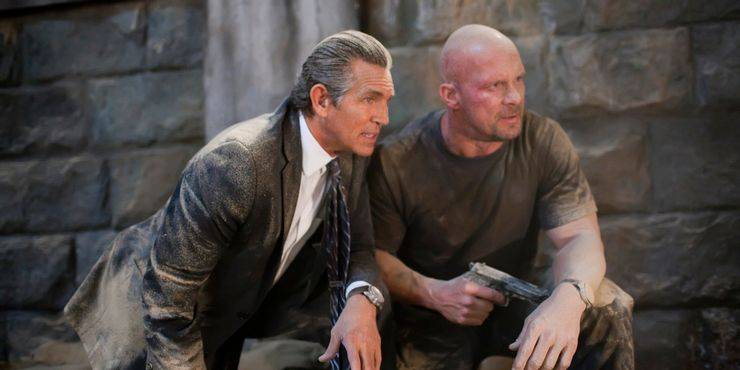 Stone Cold is the most successful film. The Expendables, a 2010 action film, was Steve Austin's first appearance. This film grossed $274 million in theaters and produced two sequels. Austin, on the other hand, played a minor role here as the muscle for former CIA operative James Munroe. The actual stars here are Sylvester Stallone, Jason Statham, Dolph Lundgren, and Jet Li, who play the Expendables.
Our Team DCS includes 5 different writers proficient in English and research based Content Writing. We allow them and encourage them to follow the Entertainment news all day long. Our posts, listicles and even the exclusives are a result of their hard work.