In Disney's Strange World, the Clade family is presented to us, and it doesn't take us long to discover how heroic they are. This family is an explorer in more ways than one in the small hamlet of Avalonia where they reside. Each character reveals a part of humans that is sorely needed yet is rarely seen on film.
Yes, this is a comedy, but it's also a tale of lingering, both recent and historical, family conflicts, and what can and cannot be forgiven. It is a story of both large-scale (saving a community) and small-scale acts of bravery (saving yourself).
We meet Ethan Clade in this action-packed story that revolves around a brave family thanks to Twitter comedian Jaboukie Young-White. Jaboukie, like the Clade family, is a trailblazer since Ethan was the first openly gay Disney character. What is known about his travels is as follows.
We're finally getting an openly gay character in Disney's 'Strange World.'
For an animated film that will make you feel everything, Strange World has a very complex title. It's a tale of generational discovery of the physical, intellectual, emotional, and spiritual selves, showing that there are several ways to express one's existence.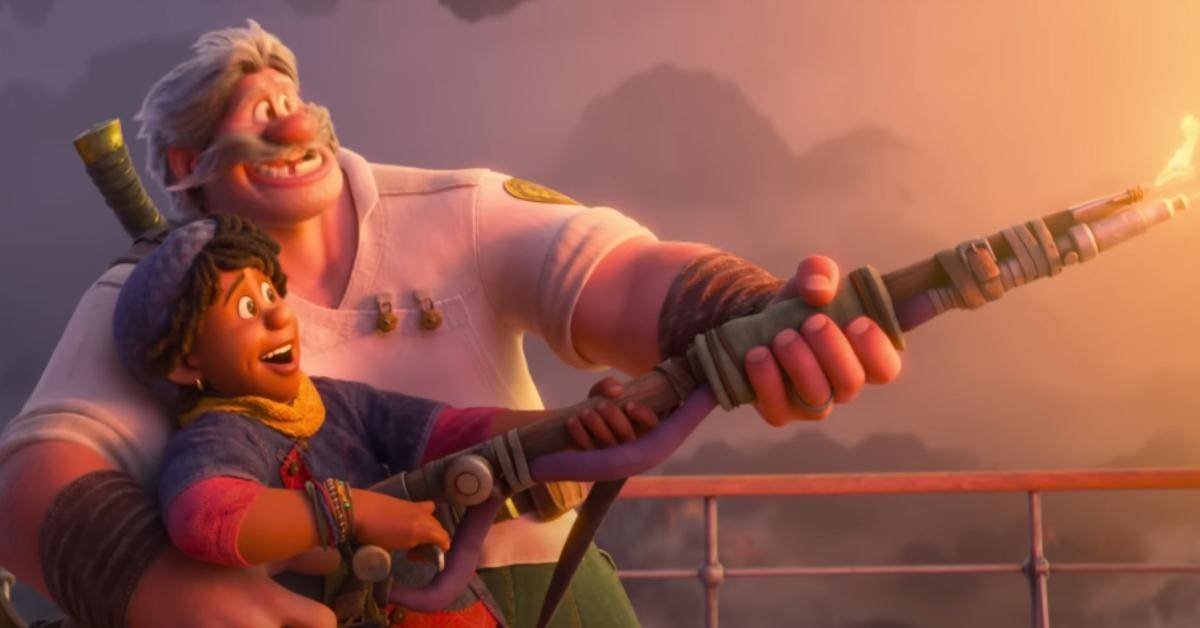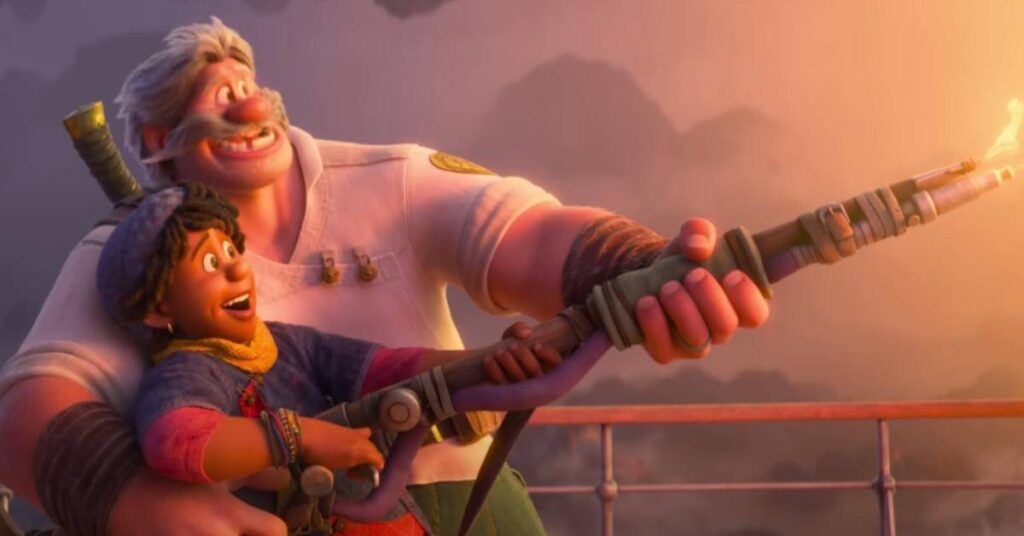 In "Strange World," Ethan (Jaboukie Young-White) is seen with his grandfather Jaeger (Dennis Quaid).
The plot revolves around Searcher Clade (Jake Gyllenhaal), a farmer who has struggled for a long time to balance trying to build his own legacy with that of his famous father, an explorer who vanished while on an expedition when Searcher was just a youngster.
Ethan, the 16-year-old son of Searcher, also yearns to discover his own identity. Like his illustrious grandfather, whom he has never met, he yearns for adventure beyond his father's farm. Ethan sets out to travel the world but, in typical adolescent way, juggles his travel plans with his crush on Diazo.
Jaboukie, who came out as queer in 2017, discussed the role of Ethan and what it meant to the LGBTQ+ community to bring him to life in an interview with Yahoo.
"It's not a tale of him coming out or of him attempting to gain acceptance for his sexuality. Ethan is simply coming into himself totally and completely in a supportive setting "said Jaboukie.
As usual, diversity is important, and it's amazing to see someone like Ethan in a Disney production. Jaboukie told the site, "I believe it would have been awesome if I could have seen this as a youngster. "It's nice to know that I could contribute to it for someone else."
What else have we seen Jaboukie Young-White in?
We get to know the Jaboukie Young-White who is less frequently seen on social media as he is speaking with The Washington Post about his film Dating and New York. In the romantic comedy Dating and New York, Jaboukie plays the straight guy. For the rom-com enthusiast who was then 27 years old, this wasn't too difficult. His favourite films are 500 Days of Summer and Eternal Sunshine of the Spotless Mind, both of which, let's face it, are more about breakups than romance.
Jaboukie's disorganised Twitter account, which is essentially a fever dream of humour, propelled him into the public consciousness. A correspondent position on The Daily Show, a writing position on Nick Kroll's Big Mouth, and a lead role in Issa Rae's Rap Sh!t were all made possible by this. Before 30 has ever entered the discussion, all of this has already been completed.
i've never actually seen pulp fiction but i've pieced it together from college dorm room posters

— giabucchi (@jaboukie) January 22, 2018
Jaboukie Young-White's relationship with Twitter isn't what it once was.
Of course, Jaboukie's most recent tweets promote Bizarre World, but if you take a lengthy, strange trip through his timeline, you'll be gasping in delight and occasionally horror (in a good way). His sense of humour is frank, sincere, occasionally cutting, and almost flawless. Jaboukie revealed to W Magazine that his social media presence has changed now that he is obviously moving in more established circles.
I'm getting close to the point where I've spent more years of my life on social media than I have not, he said. When you're being honest with yourself, it's extremely intriguing to reflect back on. Jaboukie is undoubtedly always truthful with himself.
Although one could argue that Twitter is partially responsible for Jaboukie's career, he is not reliant on it. He told W that it "certainly rots your brain a little bit." He might not have to quit on his own volition because Twitter is failing at a startling rate. While we wait, we may see him in Strange World, which debuted on Nov. 23 and will probably be on Disney Plus before the year is up.
Being a binge-watcher himself, finding Content to write about comes naturally to Divesh. From Anime to Trending Netflix Series and Celebrity News, he covers every detail and always find the right sources for his research.