On February 18, 2011, the FBI was forced to react to an unexpected emergency after they learned that a yacht by the name of SY Quest had been taken over by Somali pirates between 190 and 240 miles off the coast of Oman. In any case, the crew of the SY Quest, which was travelling from Mumbai, India, to the Suez Canal, opted to carry out their plans despite having received adequate warning of pirates. 'FBI True: Hostages at Sea' on Paramount+ details the terrible incident and even keeps track of the subsequent rescue efforts. Let's examine the specifics and learn the names of the victims and pirates, shall we?
Who Were the Victims?
According to reports, the SY Quest first berthed in Mumbai before setting sail towards the Suez Canal. The yacht was also intended to join a sailing party, in addition to receiving numerous warnings about potential pirate activity nearby. However, the owners decided to disregard them and even set sail alone. The SY Quest was being used by its owners, Jean and Scott Adam, as well as their friends, Phyllis Macay and Robert Riggle, at the time of the kidnapping. Phillis and Robert were residents of Seattle, Washington, and those who knew them remarked of their upbeat and down to earth personality. Jean and Scott were from Marina Del Ray, California, and were known to be a generous and kindhearted couple.

The SY Quest was discovered by Somali pirates as soon as it became detached from the sailing group and started to drift towards the coast of Oman. Therefore, on February 18, 2011, the pirates approached the boat in a mothership and kidnapped all four US citizens. However, as the criminals manoeuvred the ship towards Puntland, they restrained them and locked them inside. Around this time, the USS Leyte Gulf, USS Sterett, and USS Bulkeley, three US warships, heard the sound of small-arms fire and decided to look into the situation. Around February 21, while conducting their search, they came found the SY Quest, and when they discovered that four American citizens were being kept captive onboard, they were horrified.
In order to ensure the security of all four captives, the US Navy started talks with the pirates after contacting the FBI. Sadly, the talks fell through, and according to sources, on February 22, a pirate on board the SY Quest fired a rocket at one of the Warships. Soon later, the Navy was forced to intervene quickly after hearing gunfire coming from the yacht. However, despite the fact that a squad entered the seized ship and killed two pirates, they quickly realised that all four hostages had been brutally murdered. The remaining fifteen pirates, who had no escape route, turned themselves in to the Navy in the meantime.
Who Were The Pirates?
When the US Navy captured the pirates, they identified Mohamud Salad Ali as their leader and Mohammad Saaili Shibin as their chief bargainer for ransom. In addition, police discovered that the deaths of all four hostages were the direct fault of Ahmed Muse Salad, Abukar Osman Beyle, and Shani Nurani Shiekh Abrar. Regardless of the gravity of their offence, all fifteen pirates were apprehended and transferred to Norfolk, Virginia, where they were charged with a number of piracy and kidnapping-related offences. Every single pirate who was brought into court maintained on their innocence and entered a not guilty plea.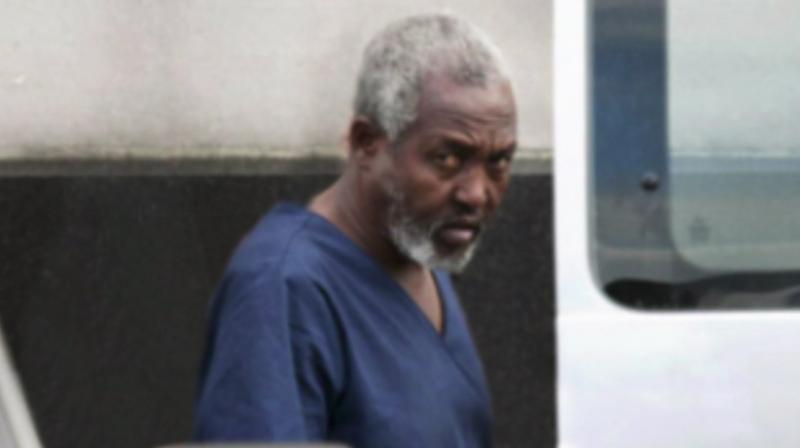 Mohammad Saaili Shibin, the negotiator, was ultimately found guilty of piracy on 9 different counts due to the overwhelming evidence. As a result, he is currently incarcerated at FMC Butner in North Carolina for several life sentences. The three murderers, Ahmed Muse Salad, Abukar Osman Beyle, and Shani Nurani Shiekh Abrar, on the other hand, were convicted of a number of crimes, including piracy, violence against maritime navigation, conspiracy to commit violence against maritime navigation resulting in death, kidnapping, hostage taking resulting in death, kidnapping resulting in death, and conspiracy to commit hostage taking resulting in death, among others.
Additionally found guilty of using firearms, they received 51 life sentences in 2013, two of which were scheduled to run concurrently. While Mahdi Jama Mohamed, Mounir Ali, Jilani Abdali, Ahmed Sala Ali Burale, Ali Abdi Mohamed, Mohamud Hirs Issa Ali, and Burhan Abdirahm Yusuf will be released between 2036 and 2042, Mohamud Salad Ali, Said Abdi Fooley, Muhidin Salad Omar, and Abdi Jama Aqid are serving life sentences in US federal prisons.
Being a binge-watcher himself, finding Content to write about comes naturally to Divesh. From Anime to Trending Netflix Series and Celebrity News, he covers every detail and always find the right sources for his research.